With the recent eclipse of the 41st anniversary of the June 20, 1969 moon landing hitting the headlines, I thought to myself that one of the most prestigious design jobs in history would have been to create the NASA patch design for the Apollo 11 mission to the moon. That patch is said to have been designed by Command Module Pilot Michael Collins, though in reality Collins probably provided the concept and a NASA graphic artist actually drew the design.
Since then, NASA's patches have been designed through a similar method. According to NASA.gov, "For every space flight, the astronaut crew designs their own mission patch. Included in the patch design are various elements describing the different phases of that particular mission. The names of the crew are usually incorporated into the design, as is the name of the space vehicle and its mission number."
That doesn't mean you can't design the next space mission patch – NASA has held competitions for patch designs and, of course, you can always work toward the goal of becoming a graphic artist for NASA (no space walks required!). To celebrate the first manned moon mission anniversary, I've listed some of my favorite NASA mission patch designs here.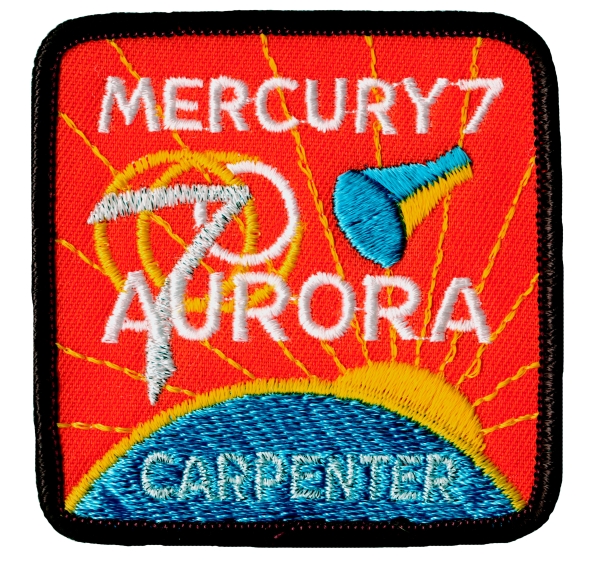 This bright orange patch design depicts the capsule manned by astronaut Scott Carpenter in this orbital mission on the Earth's horizon.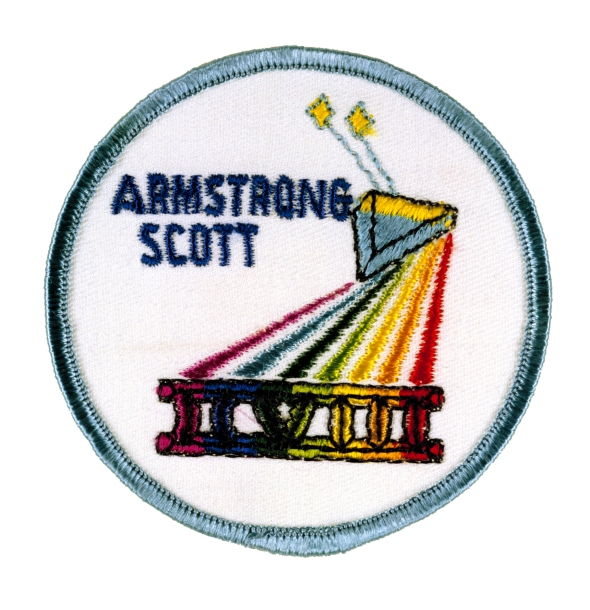 This patch represents Neil Armstrong and David Scott's historic mission in which they successfully docked two spacecraft in orbit (and almost suffered a tragedy). The mission patch design reminds me of the 1984 summer Olympics.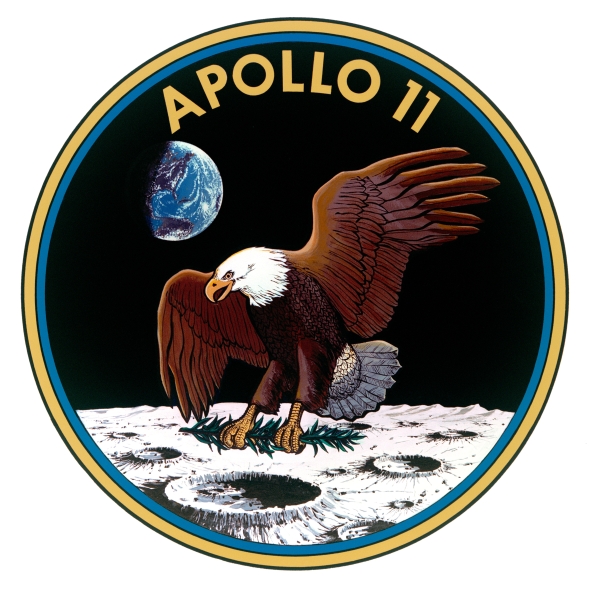 The most famous mission patch, to be sure, but how could I not list the design that has the American bald eagle (our national bird) landing on the moon. It represents our winning the race to the moon against the Cold War Russians.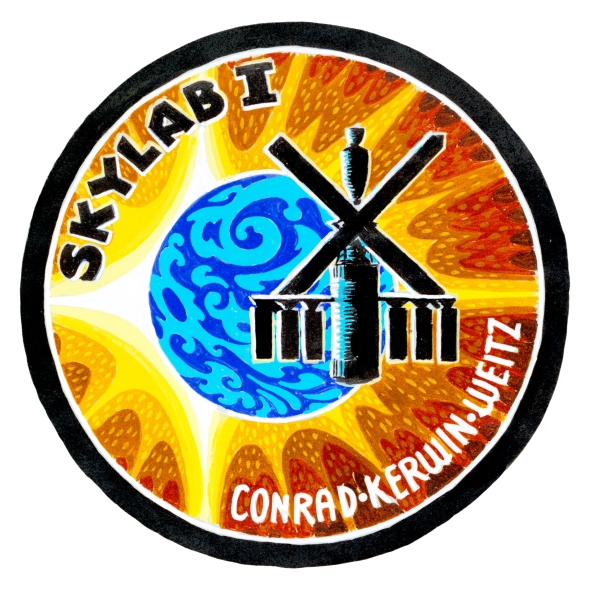 The Skylab 1 patch celebrates another historic NASA event, this time with a uniquely designed planet Earth against a backdrop of what appear to be sun rays. Does anyone remember the first Skylab, which orbited from 1973 until 1979? I wonder if it could be seen from Earth, as the International Space Station can. Don't believe me? See for yourself here.