They say beauty is only skin-deep, but I beg to differ. Things that might otherwise gross us out can actually appear to be very beautiful up-close. Case in point: the inner-workings of the human body. Allow me to demonstrate:
Finger tip swirls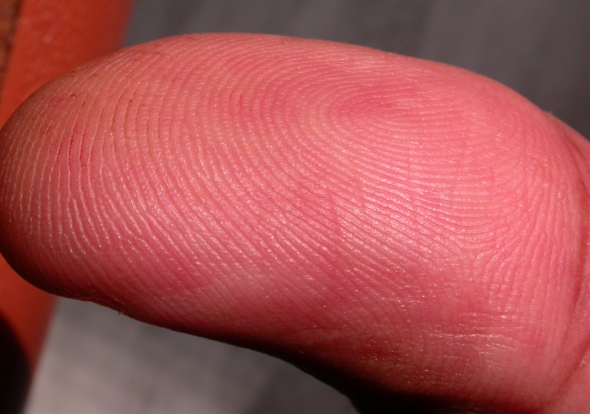 Law enforcement officers know that your finger tips are unique enough to identify, convict or exonerate you – which means each of us has a plethora of landscapes alien to everyone else right at our, well, fingertips. Iris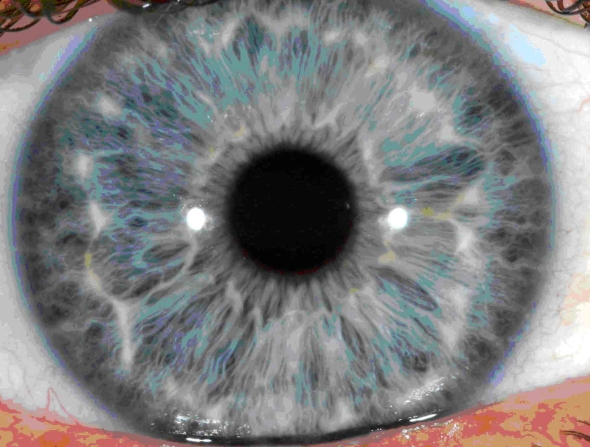 Look into my eyes ... no matter what color eyes you declare, you'll notice that your irises are actually comprised of many varied hues. Virus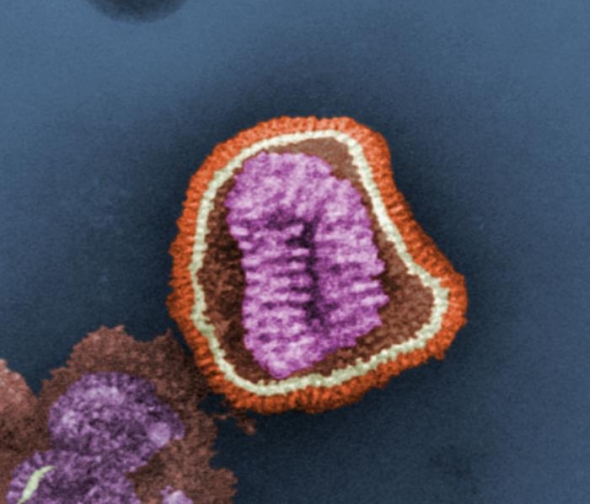 Even body invaders can be beautiful, especially when placed under a transmission electron micrograph as this influenza virus is. Hair
Have you ever thought of your skin as a waxy substance through which hair easily pushes through? You might once you've seen this magnified photo of hair follicles. Salmonella invasion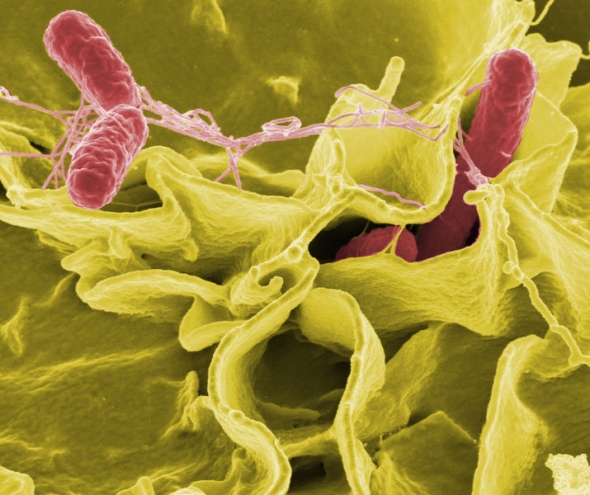 Another body invasion, this time perfect inspiration for surrealist painters. Intestines under a microscope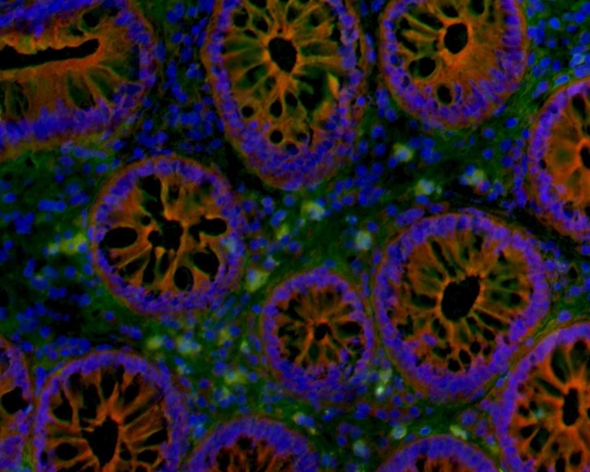 Digital medical imaging has made it easier than ever for doctors to get a good look at what's going on inside our bodies. It has also lead to many a National Geographic-inspired photo spread with digitized microscopic body parts. Here's a cross section of the intestine that looks more like a glow-in-the-dark wall sticker collection.