Want to make your brand stand out in a crowded market? Try a color that's the opposite of the established norm. It's a great way to differentiate your brand from the competition. Let's take a look at the financial services market. Many companies in that industry select a green color for their logos. It makes sense, given that green represents money and prosperity. But how would a newcomer get noticed against so many green competitors? By choosing the opposite color, red in this case. Here's a real-world example. The insurance agency loves blue. Blue is trustworthy. It is kind and forgiving. It is stability. Allstate, Progressive and Geico – three of the largest car insurance companies in the world – all feature blue logos.



If  you were to start an insurance company and wanted to go up against these three stalwarts, would you also select a blue color for your logo design? Probably not, if you wanted to differentiate your company. You would want something completely different, something that contrasts against the blue, and makes your company seem superior. Something, perhaps, like this: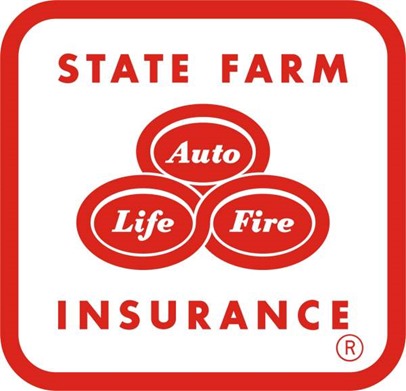 The State Farm logo is red, which isn't precisely the opposite of blue on the color wheel (the complementary color would be an orange hue); however, it is a striking contrast to the other three big car insurance companies. If, one hour from now, you were to think about these logos, I'm willing to bet the State Farm logo will stand out more in your mind than the others, simply because it features a different color. The same would be true if the colors were swapped; that is to say, if Allstate, Geico, and Progressive were all red and State Farm were blue. You would still picture the State Farm logo more prominently. The color of a brand might not directly cause a customer to buy from one company versus another, but it definitely influences memory. And when your brand is more memorable, you'll be the first company customers call – and have the first shot to close the sale. When you're branding a new company or rebranding an established identity, don't take your color choice lightly. It can be the best visual indication that your company is different, and that can help customers perceive your company as better.