If you're designing a Christmas advertisement, printing a Christmas catalog, or creating another holiday marketing tool you know you need to craft a compelling design if you want to maximize your ROI. The National Retail Federation says the average consumer will spend $967 on the holidays this year, which means you need to be on your A game to best your competitors and attract customers to your Christmas sales. Your design decisions will play a critical role in your Christmas marketing success.
Consider these facts:
It's clear design is integral to positive Christmas marketing outcomes; but how can you leverage design to boost Christmas sales? With the following Christmas design tips for happy business holidays.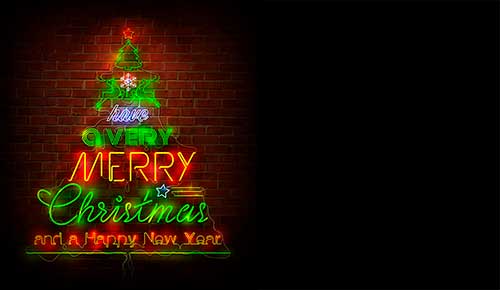 1. Keep it simple
Simple designs are easy to read and understand. Their images and other graphic elements are easy to digest. You want to make it easy for your customers to take the next step in the purchasing process, so a simple design can help you quickly command attention, make your pitch and influence action.
This isn't to say your design must be minimalist; but it does mean you should incorporate plenty of white space and limit your use of fonts. Don't clutter your design with a lot of text or complicated graphics, and make it easy to read at-a-glance and from a distance.
2. Try non-traditional colors
Red and green, blue and silver, and multi-colored light strings are traditional Christmas colors – and many of your competitors will be using them heavily in their Christmas designs. Stand out by incorporating non-traditional colors into your artwork. A good example would be to use high-contrast yellow on black if you're printing a Christmas flyer for a newspaper insert.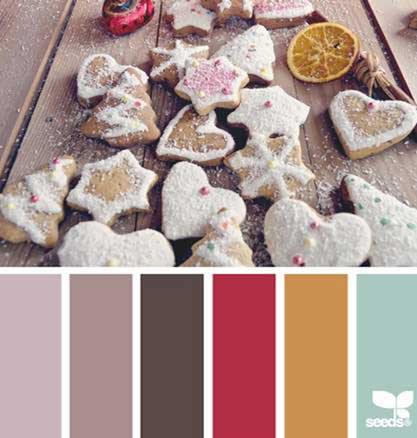 3. Illustrate information
Brainstorm ways you can turn text into visual data to help your audience quickly consume your information. Use charts and graphs to showcase why your products and services are better. If you can incorporate a Christmas theme, even better – a Christmas tree's ornaments, for example, might help you convey all your product benefits.
Illustrating information can help customers remember your ad. Studies have shown that when you hear information, you'll only recall 10 percent of it three days later; but when you see the information, your recall increases to 65 percent.
4. Prioritize information
Think of all the information you want to convey, then prioritize it according to what's most important to your audience. Are they seeking steep discounts? Be sure to create Christmas designs with big, bold numbers, dollar signs, and percent symbols. Do they care more about quality? Your designs might showcase the materials your products are made from.
Take a top-down approach to revealing information by customer priority, and your Christmas designs will get noticed and motivate response.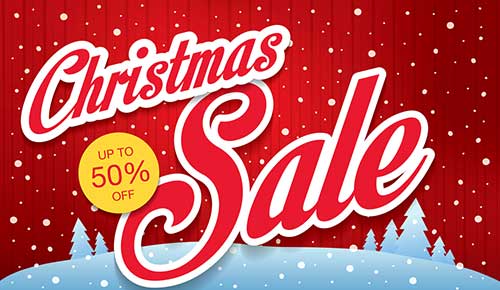 5. Add a big, bold call to action
Finally, don't forget to make your call to action a critical component of your design. Make sure customers know exactly what they need to do next to take advantage of your special offer, and use design techniques such as boxes, colors, arrows, icons, and layout position to highlight your call to action.
Once you've crafted a winning Christmas design, make sure it looks as amazing on paper as it does on your computer screen (and maximize your ROI) with premium, discount printing services.