From Christmas lights and Christmas trees to Santa's sleigh and Rudolph the Red-Nosed Reindeer, you'll learn how to use Photoshop to create masterful Christmas icons in the following 10 captivating Christmas card design tutorials. Enjoy!
This Christmas Photoshop tutorial shows you how to make a landscape that features Christmas trees on snowy hills, perfect for a greeting card or flyer background.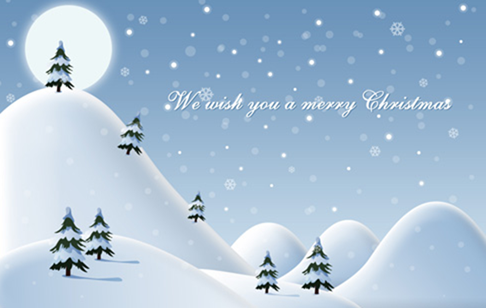 Have the perfect building for your Christmas design, but missing the festive lights? This tutorial shows you how you can use Photoshop to add realistic-looking Christmas lights to anything!
3.  Christmas Snow Globe
Learn how to design a realistic Christmas snow globe, complete with its own snowman, in this Photoshop tutorial.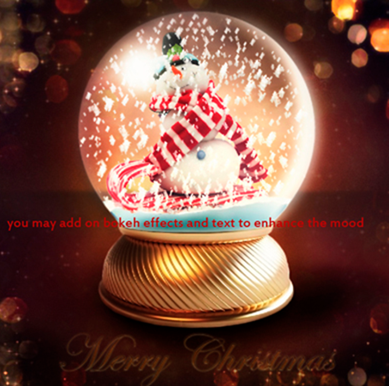 4.  Beautiful Blue Christmas Ornaments
Recreate glass ball ornaments for your Christmas designs with this Photoshop tutorial. I particularly like the etched glass effect.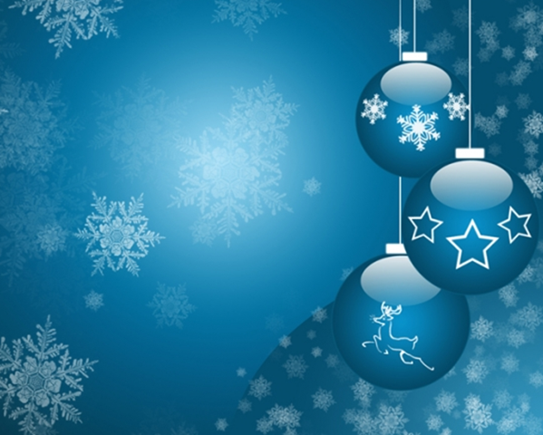 5.  Santa Scene
Turn a daytime photo into a nighttime Santa scene with this detailed and compelling tutorial that shows you how to use a variety of Photoshop's powerful tools.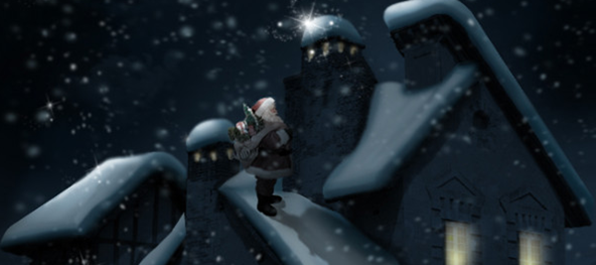 6.  Santa and Tree
This Santa Claus and Christmas tree tutorial has the look of a vector image, as if it were made in Illustrator, but you can recreate it using a few simple Photoshop tools!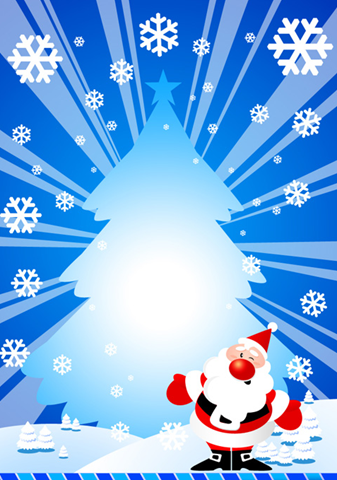 7.  Rudolph
Rudolph the Red-Nosed Reindeer is a favorite holiday character, and you can design him in Photoshop by following the steps outlined in this excellent tutorial.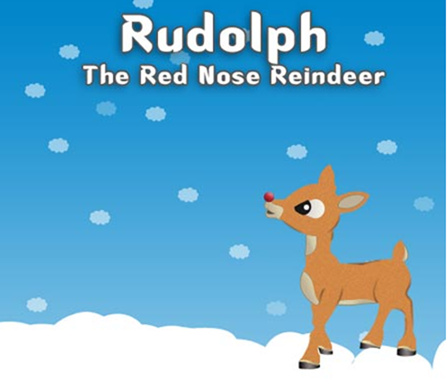 8.  Snowman
This fun and highly detailed snowman could be the perfect centerpiece for your Christmas catalog cover, calendar or brochure!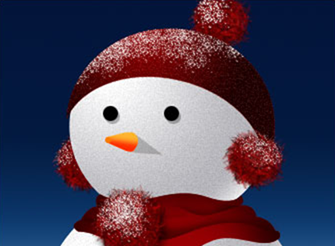 9.  North Pole Takeoff
Use Photoshop and a few stock images to design a magnificent scene that features Santa and his reindeer launching from the North Pole on Christmas Eve in this tutorial.
10.  Styled Christmas Tree
This tutorial shows you how to use Photoshop to craft a stylish Christmas tree, perfect for greeting cards and holiday promotions.