As a northerner, Dixie has always had a sort of magical connotation to me. Admittedly, casting stereotypes aside can prove difficult when one has a certain wanderlust for the deep south. After all, who doesn't find the accent of a southern belle melodious, or the thought of a stroll under a winding lane of weeping willows fanciful?
Where does the word "Dixie" come from, anyway? If you believe Wikipedia, its root is debatable: It could be derived from currency, a kind slave owner, or Jeremiah Dixon, from Mason-Dixie Line fame. No matter where the word came from, today it is synonymous with the south and everything it stands for.
Though I'll never know what it is like to be truly ensconced in the culture of Dixie, I can't help but wonder at the scenes portrayed in the following nine designs from the deep south. Yes, I'm a history geek ... hence the emphasis on southern history.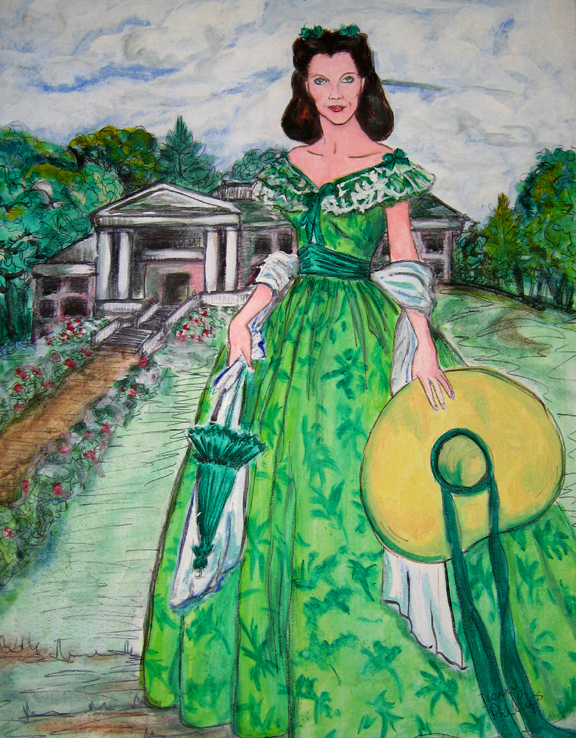 A traditional, perhaps stereotypical, woman of the deep south.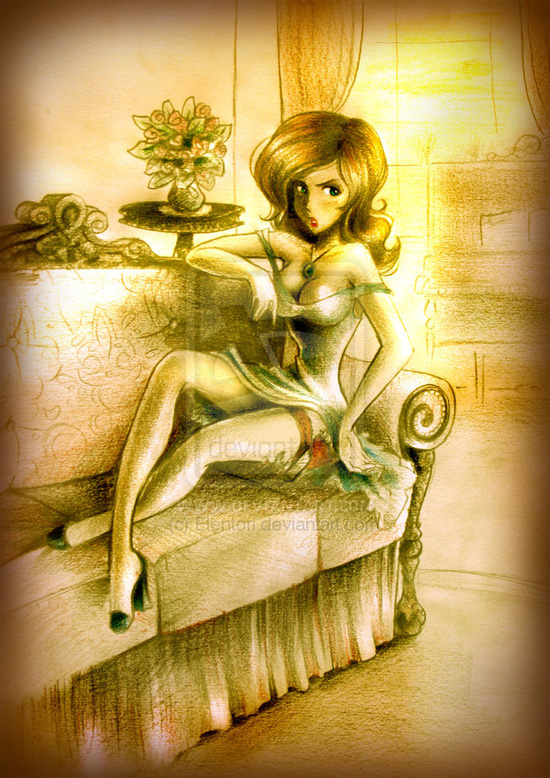 A distinctly different, infinitely more fun version of a southern belle.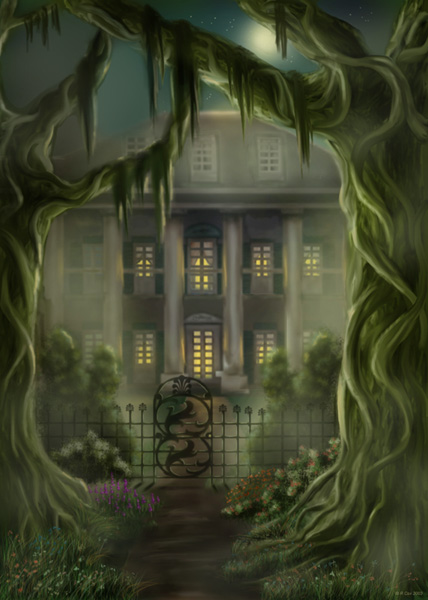 The perfect setting for a haunted mystery, this scene is dripping with mystique.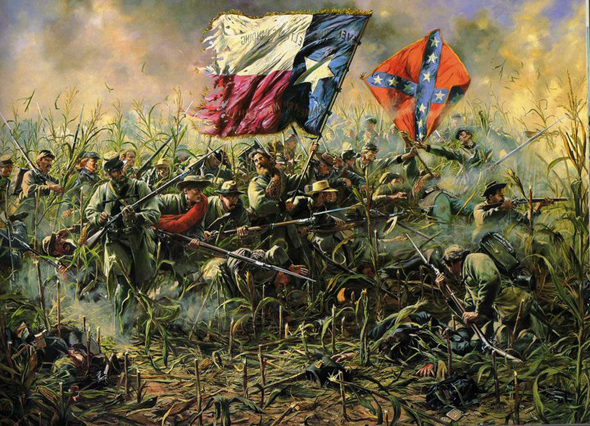 A scene from the Civil War, a defining moment in American history and the loss of which Dixie has never gotten over.
Antebellum Society by BlueGhosty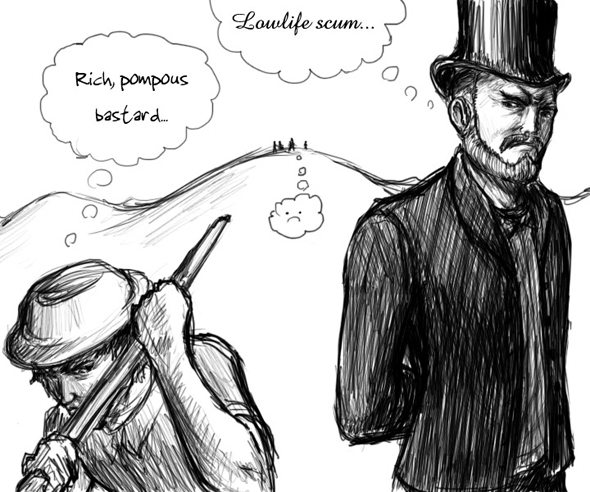 A smart look at southern sentiments after the Civil War, one each from the three southern classes of the time.
Struttin Like A Banty Rooster by MamaHenFolkArt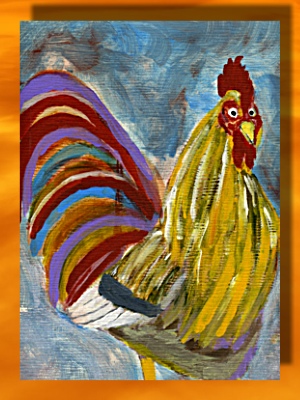 From Foghorn Leghorn to Kentucky Fried Chicken, the south is all about its land fowl. The banty rooster is all southern attitude.
Cotton Levy, New Orleans by Prasa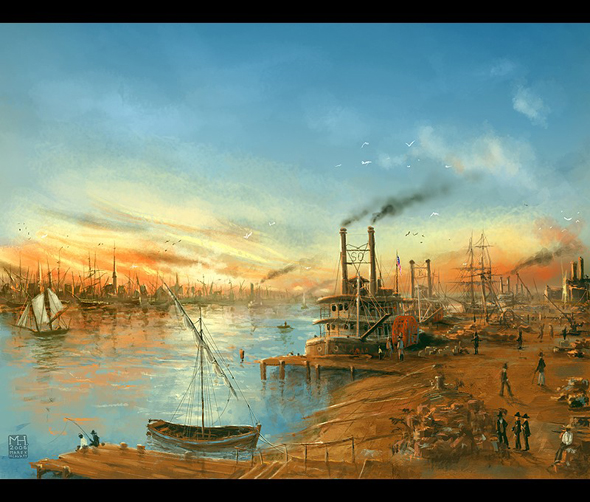 The artist created this mid-to-late 19th century piece for a book cover. With today's modern ports, it's hard to imagine that this scene was routine at the time.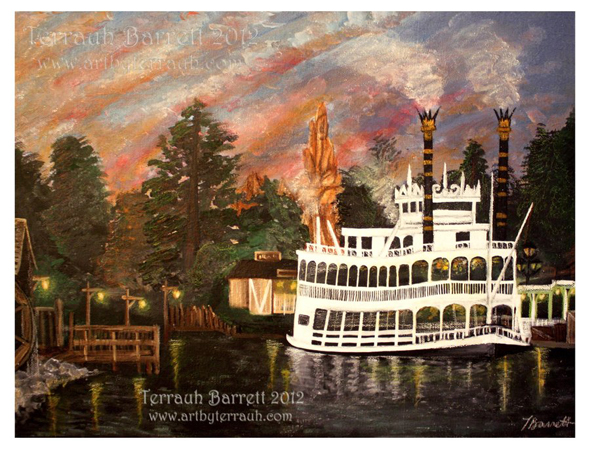 This artwork captures two southern icons in one: the beautifully massive riverboats and the greatest American satirist, Mark Twain.
Robert Johnson's Crossroads by PlaidTidings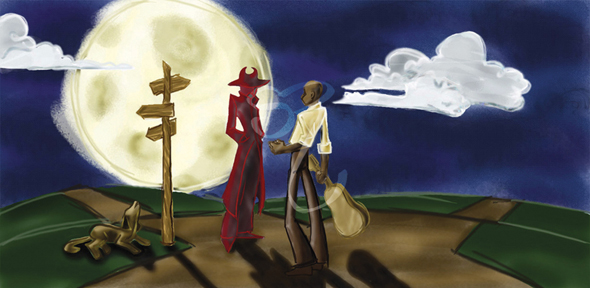 Probably the most infamous legend in blues music history (and that's saying a lot), this artwork depicts famed guitarist Robert Johnson selling his soul to the devil at a crossroads in Mississippi.
About the Author:
| | |
| --- | --- |
| | Brian Morris serves in various capacities as a freelance writer, content developer and public relations specialist for growing small businesses. His previous roles included managing editor for a hometown newspaper and club bartender for a group of quasi-alcoholics. When he's not writing, he's usually counting lost follicles and wondering what he ever did with his time before his two children were born. |