Brochures are staple marketing tools, but simply having a brochure doesn't guarantee instant sales success. In fact, a brochure can just as easily dissuade prospective buyers from making a purchase as it can persuade them to open their checkbooks. One of the hallmarks of an ineffective brochure is TMI: Too Much Information. This is not to say that your customers are a stupid bunch; to the contrary, they should be regarded as highly intelligent. When they pick up a brochure, they perform a quick scan to see if you can provide them with what they desire. If you have too much information, your message to that end is diluted; or, you haven't taken the time to truly understand your customer base. Your brochure rambles on, you never get to the point, and you begin wasting your customers' time. Ultimately, your brochure blows the sale for you. On the other hand, a succinctly written brochure that highlights a benefit that hits home with your customers has a great chance of success. Couple a few well-chosen words with compelling imagery (remember, a picture is worth 1,000 words), and your brochure will strike a chord. To demonstrate what I mean, I've listed below five amazing brochures with fewer than 100 words that might just inspire your next great brochure.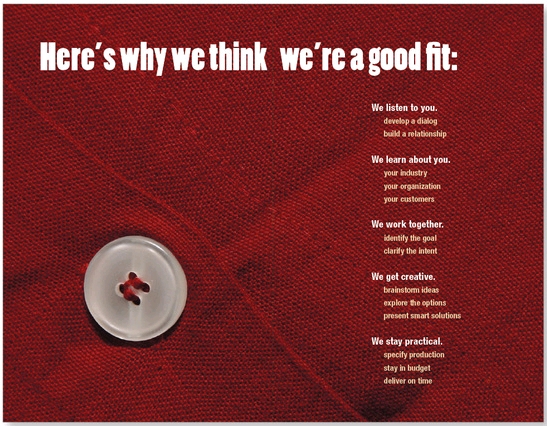 This 16-page brochure uses large text and images to demonstrate a point: that buying design is like buying clothes, and you need a professional tailor to look your best. The copy works in short phrases that keep potential clients turning the pages, reinforcing its message along the way.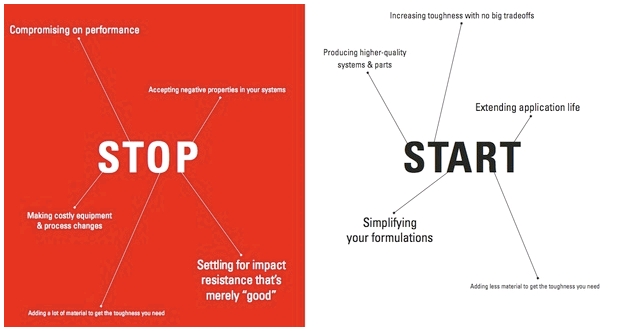 This brochure is 60 words turned into a design, creating a more visually powerful version of the bulleted benefit list. The message is clear: stop doing all the things you hate, and start realizing all the benefits this company offers.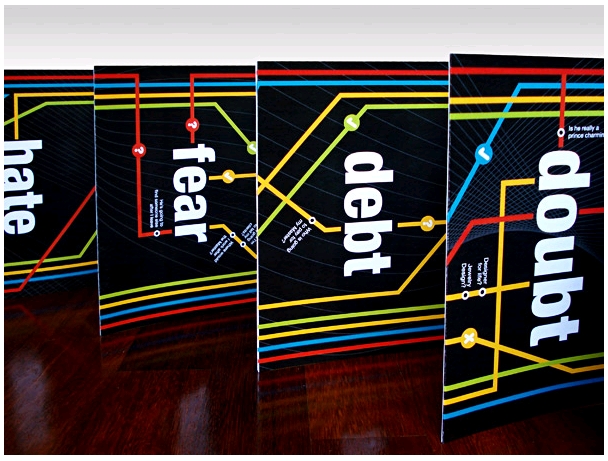 This brochure takes the reader on a journey through several aspects of the human condition, each defined by a combination of four crucial lines: work, family, daily and love. The design uses few words to demonstrate how all of these things are intertwined, and therefore must all be in good health, to have a well-rounded life.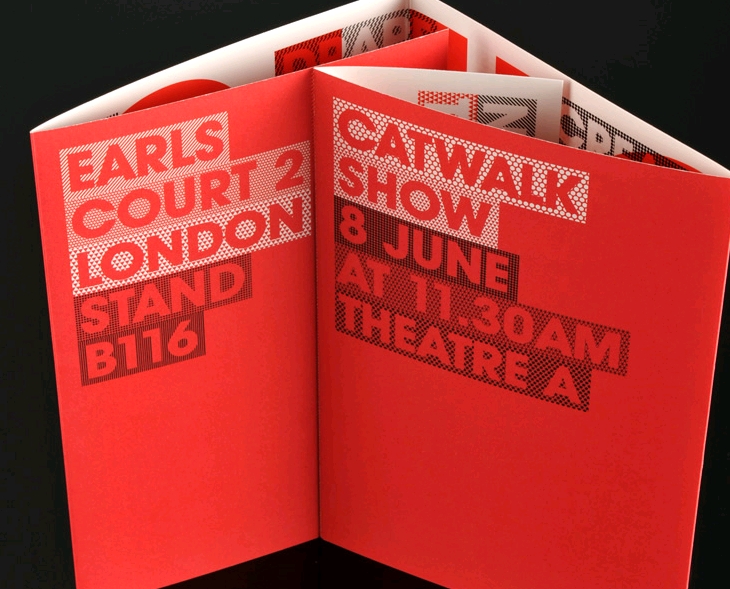 The creative brochure for Nottingham Trent University Fashion Week is simple yet complex, incorporating elements of runway lights in different hues so that large words can be overlaid against smaller background text. The result is an incredibly easy-to-understand brochure that motivates the target audience to attend Fashion Week – all without the use of even a single image.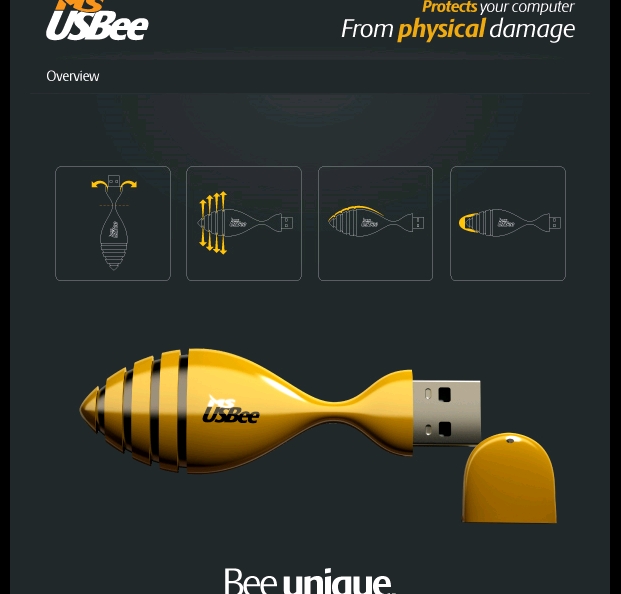 This brochure for the USBee flash drive admittedly contains more than 100 words; however, they're ingeniously spread out throughout several pages and coupled with extra-large headlines and images that really capture the essence of brief paragraphs at the bottom of the pages. Prospects do not have to read the paragraph text to be enticed, but it is there if additional information is desired.