If it's time for a new business card or you're seeking inspiration for client designs, check out the following business card designs to inspire a fresh look for your own creations.
1. Die-cut real estate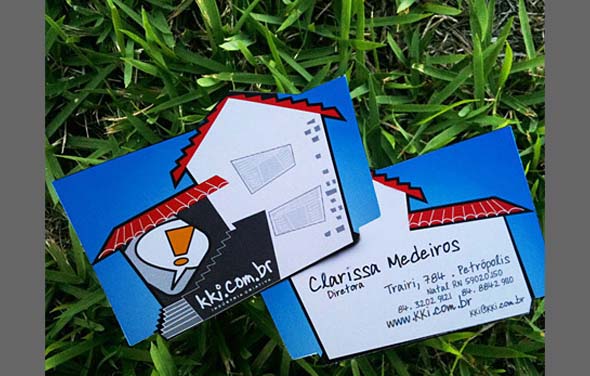 This business card design effectively demonstrates how your interior design can work with a custom die-cut shape to add excitement. 2. Ice drink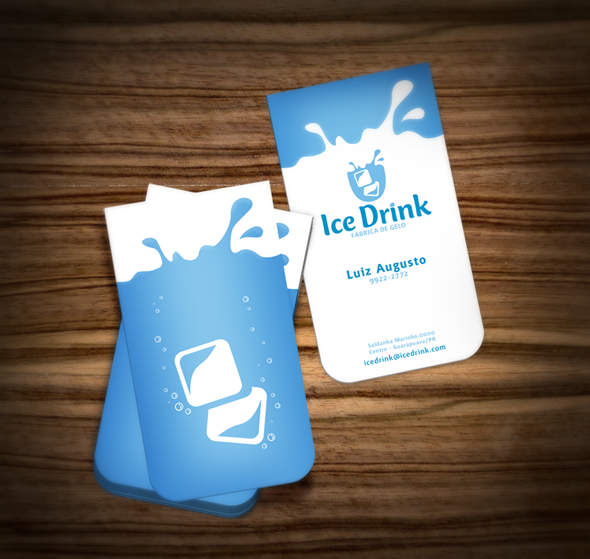 Another great example of design meets die cut, as this business card forms the shape of a glass and the interior design depicts ice cubs splashing in water. It would be hard to forget this card if it were handed to you at a conference, no? 3. Sc ott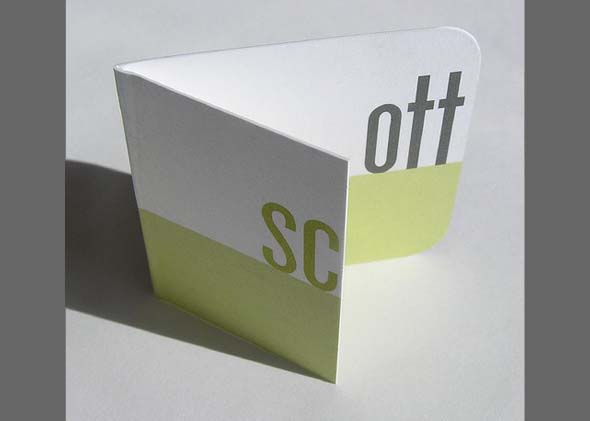 Simple and elegant, this business card has a unique fold that leaves a memorable impression on all recipients. 4. Visibility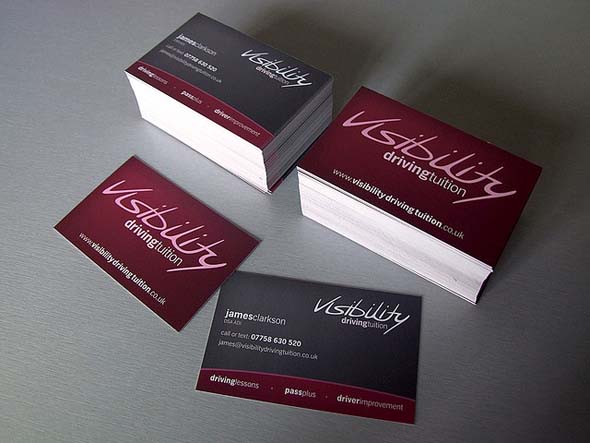 I love this business card because it is bold and attention-getting without the usual overdone brightness customary with so many other attention-seeking cards. Forceful yet elegant, this is one of my favorite business cards designs because it is not only memorable, but it also lends the impression that this company is highly professional. I also love the use of the back side of the business card for a branded logo with URL combo. 5. For people with style only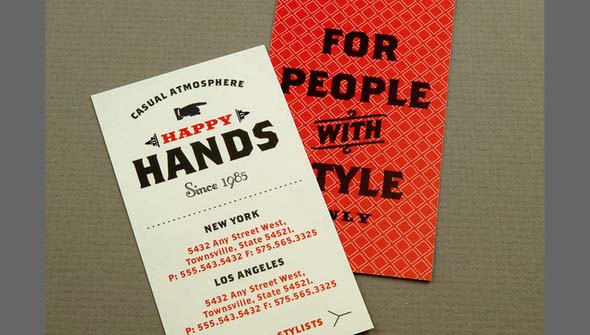 This business card is stylish, for sure, and employs fonts and retro design elements not often seen in today's business cards. Even though it is, in many cases, retro, the design is exceedingly fresh. And talk about branding – the back side of the card definitely resonates with the target audience! 6. Clever, indeed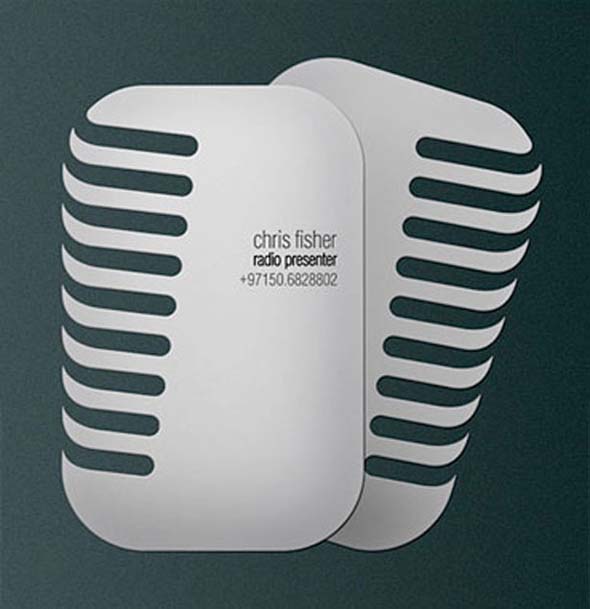 Clever business cards are memorable business cards. This microphone-shaped die-cut is perfect for a radio presenter. 7. Cops and robbers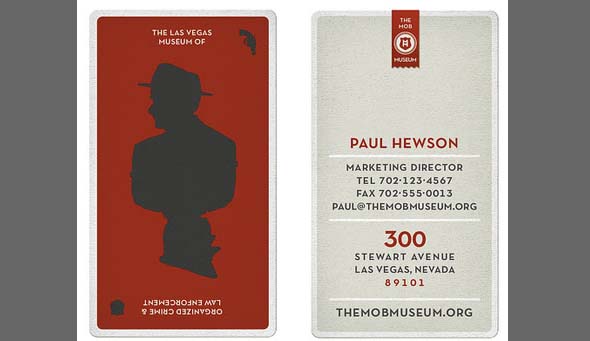 This business card is elegant and retro, clean with plenty of white space to accentuate important symbols and information. It is almost regal, in fact, and certainly speaks of the experience one can expect when visiting the "Mob Museum." 8. Be square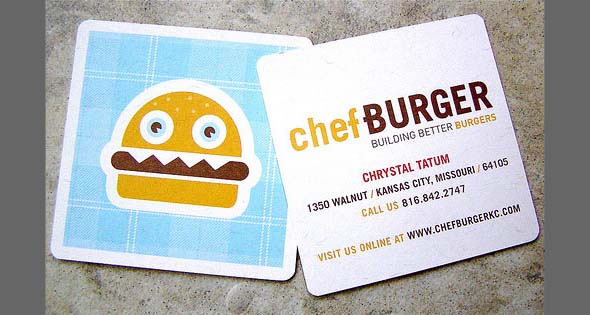 The Chef Burger business card is square, bright and fun – thus, it is unique and enticing. Perfect for a food business trying to attract new customers. 9. Collect all four!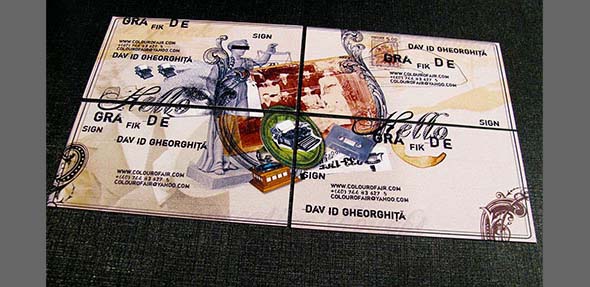 Take a close look and you'll see that each business card in this design includes the necessary contact information. Put all four together and you get a whole image that is hidden if you have just one. I'm not totally sure how practical this is for business contacts – but if you hand all four out to everyone they might make the connection and find your creativity to be just the thing they need. If it were me? I'd include a special discount coupon for those who collect all four. 10. A bit of self-deprecating humor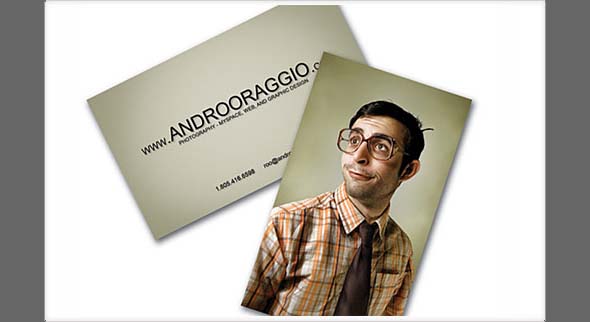 You need a geek to handle all of your geeky stuff? This card screams "I'm only not smiling because I'm still wearing braces, but I can code Facebook on the back of my hand in an hour."