Custom gift labels are a great way to give gifts with flair this Christmas – and they're even better when they're designed by you! Instead of settling for generic, store-bought gift labels, get creative and make your own custom gift labels online with PsPrint's free label templates and online design tool.
You can print custom gift labels that feature:
Your family name or initials
Family photos
Your own text
Your business name and logo
And anything else you'd like!
There are two ways to design custom gift labels online:
1. Add your existing design (either hand-drawn or created in your favorite software – Photoshop, InDesign, Illustrator, etc.) to a blank label template.
If you have your design ready to go, you add it to a free sheet sticker template, which lets you create a different design for each sticker on the sheet. It's a great way to add diversity to your custom gift label selection; however, it does require some design skill.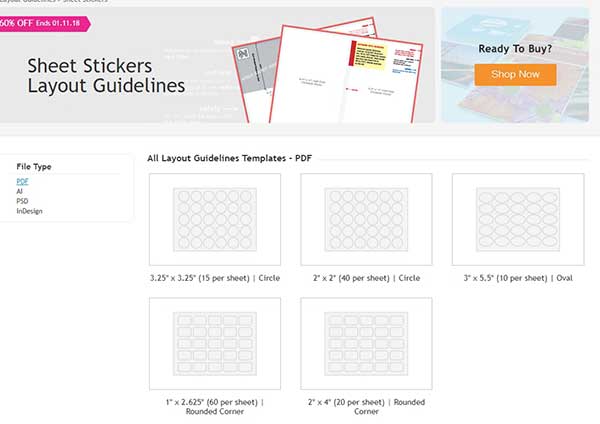 2. Use PsPrint's free online label maker to customize professionally-designed label templates or to design your own from scratch.
If you're not a graphic designer, you can still create an amazing custom holiday gift label with free templates.
In each case, the final design is uniquely yours, so you can wow your family, friends, and even customers with custom labels on all your gifts.
The following details how you can use the free online gift label design tool to create your own personalized gift labels in minutes.
STEP 1: Choose a gift label template
Begin by browsing the free label templates in the PsPrint Design Gallery. You can filter by size, shape, color, and other characteristics.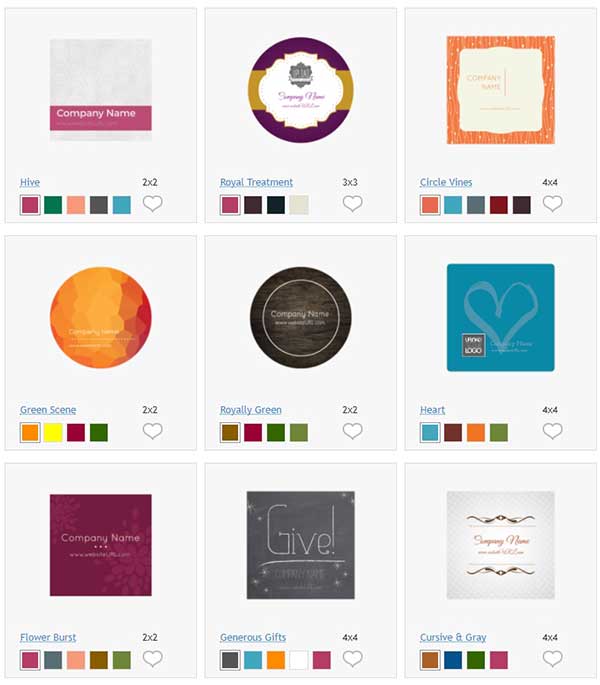 Once you find a template you like, you can adjust the color scheme according to the color palettes unique to each design. You can also choose your label size, shape, and edge finish – in this case, square or rounded corner.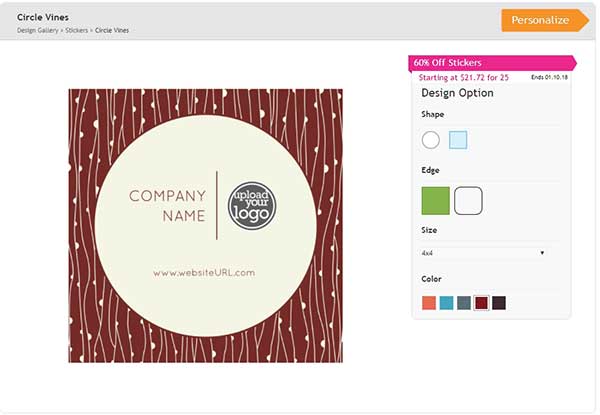 Once you've selected your template options, click "Personalize."
STEP 2: Customize your holiday gift label design
Point-and-click your way to a custom gift label design with tools that let you upload your own photos, add your custom text, and even add objects and lines to your label.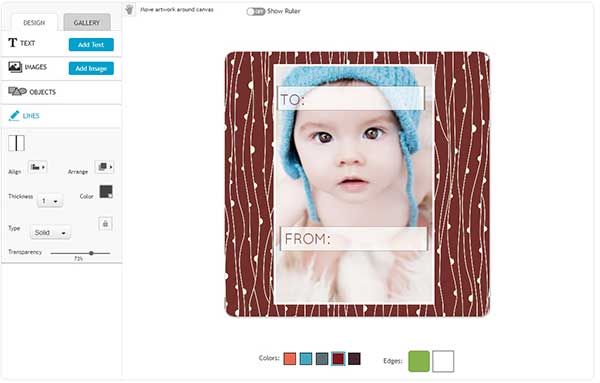 When you're done designing your custom gift labels, click "Get Price" to move on to the next step.
STEP 3: Choose your gift label printing options
All that's left to do is select your custom gift label printing options such as quantity and paper stock, turnaround time and shipping speed. Finally, check out and your holiday gift labels will be printed and delivered to your door within a few days.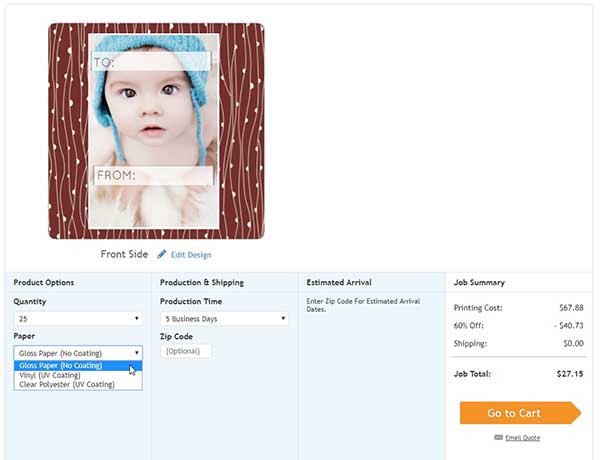 Ready to get creative this Christmas and print your own custom holiday gift labels? Do it for less with discount gift label printing services!