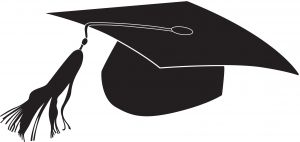 You have a graphic design degree. You've worked as an apprentice in a design lab. You've started out on your own, either with your own lab or freelance. Do you really need all of those graphic design tutorials?
Yes, of course.
Any professional who believes that education begins the second you toss your hat in the air hasn't been a professional for very long – or at least, not a very successful professional. Many would argue that, in fact, your education only begins once you enter the professional environment. Lifelong learning is necessary to keep abreast of current trends so you can remain competitive within your industry, no matter what it is.
For graphic designers, graphic design tutorials are an example of lifelong learning. Sure, there's no reason for you to go back and watch basic tutorials about how to use the Illustrator pen tool or how to make a gradient in Photoshop. However, you will want to watch tutorials about how certain design styles are achieved.
Compare the web of 10 years ago – or even five years ago – with the web of today. You'll notice design trends are constantly changing. You can trial-and-error your way to mimicking these styles, but you can instead save time and perhaps learn a few shortcuts by watching graphic design tutorials created by the original designers themselves.
Not all graphic design tutorials are for newbies. Many are intended for professionals like you – advanced graphic design tutorials represent a free education in contemporary design techniques that all designers should take advantage of!
Here are some places you can find professional graphic design tutorials:
http://www.allgraphicdesign.com/
http://www.graphictutorials.net/
http://colorburned.com/
http://www.ideabook.com/tutorials/
http://www.smashingmagazine.com/
http://www.youtube.com/results?search_query=graphic+design+tutorial&sear...
Happy learning!