I've always thought that if there was one product label type that's a hoot to design, it's beer. Sure, Budweiser's famous label is tough to beat in the brand recognition department, but more and more microbreweries are finding consumer outlets in the depths of beer caves criss-crossing the country.
I love to stop by an Anderson's or Kroger and make my own six-pack from some of these flavorful, full-bodied microbrews. The labels are appealing, and sometimes humorous, making each beer purchase an experience in its own right. And as it turns out, drinking the beer is a lot of fun, too.
Here are a few of my favorite beer label designs: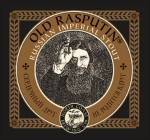 Old Rasputin Russian Imperial Stout
I can't tell if the famous Russian mystic's image promises healing through the consumption of beer, or if it is merely meant to suggest your purchase of the beer will carry its namesake through hypnosis. Either way, I'm guessing the same beer by any other name would not be so popular, as the beer seems to attract a cult following anywhere it goes. Long live Rasputin?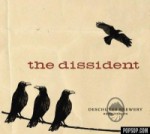 The Dissident
Apparently for the distinguished beerophile (I'm sure the word isn't found in Webster's, but the proper term eludes me at present), The Dissident's label depicts a lone bird taking flight in an act of independence from the flock. The message is clear and visually engaging. Although the birds are crows, I can't help but wonder if the dissident one is heading off to perch upon a bust of Pallas above some hapless homeowner's chamber door.
Check out Deschutes Brewery's other labels for some other eye-catching art. This brewery has some of the best out there.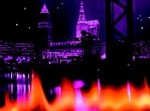 Burning River Pale Ale
Crafted by the Great Lakes Brewing Company in Cleveland, Ohio, Burning River Pale Ale pays tribute to the Cuyahoga River's history of catching fire (http://en.wikipedia.org/wiki/Cuyahoga_River). And no, the brew does not taste like polluted river waste – it's actually quite refreshing.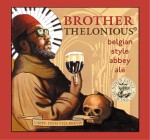 Brother Thelonious
Just one glance at this label and you're entranced ... you just have to try this beer! It's a highly respected brew that has garnered many excellent reviews from beer tasters worldwide. I dig the skull and the Latin, which translated reads: "Seize the day/life is short." Indeed, you should, because it is.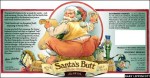 Santa's Butt
The name itself is enough, but it is indeed a pun with "butt" referring to brewmaster industry lingo. This design has sparked controversy over free speech after being banned in several states for imagery that allegedly appeals to children. I think legislators should get their heads out of their "butts" and let the free market prevail.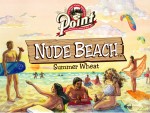 Nude Beach
Here's another controversial beer label that has been banned in the state of Michigan.
Again, I don't see what all the fuss is about. It's a well-designed, attention-getting beer bottle label that is true to the beer's themed name. I can't think of a single designer who likes it when government stifles creativity. The label is just one of many fine examples of excellent graphic design deployed by Point Beer. Browse their website for other striking beer labels.
You can view an entire catalog of beer label designs here.
Your turn – what are your favorite beer label designs?