When you think of sticker marketing, do you conjure images of small school notebook stickers depicting cartoon characters? If so, think again! Creative stickers represent one of the hottest ways to market today. I love them because you can put them anywhere, and because creative stickers captivate – they command attention, quickly brand your company, and almost effortlessly demand a direct response.
Here are my top five creative stickers that captivate passers-by: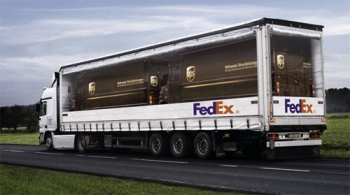 FedEx ships UPS trucks – One of the challenges marketers face is how to position one's company as better than the competition. FedEx accomplished this quite handily with these trailer truck creative stickers.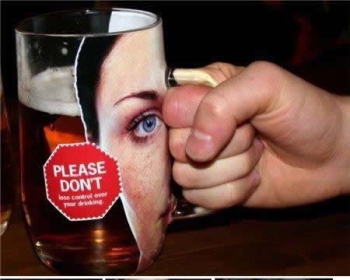 Domestic violence is an unfortunate reality, and episodes are often exacerbated by drinking binges. While I don't appreciate abuse, I do like the in-your-face style of these anti-abuse beer mug stickers. Even the most inebriated can't miss the message here.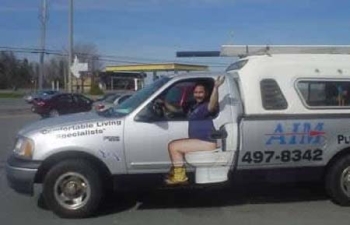 This creative sticker gives new meaning to the term "port-a-potty." Though it might not be the most elegant image, you can't deny that it turns heads and makes you remember that AIM employees are "comfortable living specialists."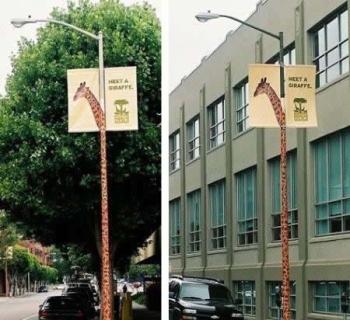 Some stickers play well with others, such as these giraffe neck stickers that crawl up utility poles and work with large-format banners at the top. Giraffes in downtown? That'll turn gawkers into zoo patrons any day!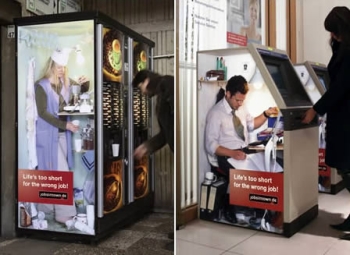 Last but not least – and my personal favorites – are the creative stickers affixed to the sides of vending machines that depict people working inside to fill orders. A genius way to promote a job search company.