Large ad agencies have the ability to put a lot of minds on a single project, but that's not necessarily the best way to develop a brand image. Often, it takes the focus of a single dedicated individual to transform an identity concept into a visual format that delivers the intended message with impact. Prescott Perez-Fox is one such designer, and even seasoned veterans can learn from his approach to developing identities.
This is Part 1 of the two-part interview.  Click here for part 2, and scroll down for links to contact Prescott and view his portfolio.

Why did you choose to specialize in identity design? What is it about this discipline of design that inspires you?
The reason I have been attracted to brand identity design is because it's fundamentally very versatile. It combines different aspects of the design such as typography, color theory, semiotics, business strategy, layout and virtually every form of media. It is in my nature to be a jack of all trades, and identity allows me to use different skills for a common goal. I would get bored if I were doing the same thing all day, such as retouching high school yearbook photos.
What are the three most important questions you always ask your clients before you conceptualize an identity?
I always try to get as much info out of the client as I can, usually involving them in the writing of the creative brief and possibly helping to build a brand roadmap. There are a ton of questions to ask because I want to make sure the identity represents their company as accurately as possible. I suppose the three most important things to distill are: Who is the target audience?; is the brand hi-end or down-home?; and are there any cultural or symbolic elements that must be referenced? (e.g., breast cancer charities must use pink, American national brand must use a star)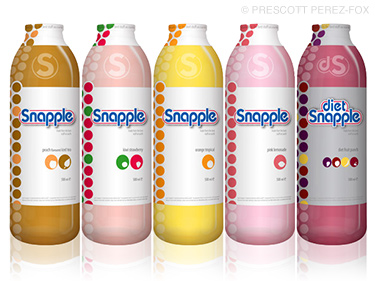 How important are taglines to developing an image? Do you write taglines or do you work with copywriters who write them?
Taglines are more closely linked to advertising, but they are still important for identity design. Usually, I will favor a tagline that comes directly from the brand messaging and values (and the exercises used to obtain and clarify them.) For example, the tagline for Tresumé hair products is "Professional. Affordable." Clearly, those are two of the most important brand values, and it didn't exactly require a team of writers to generate. I think all creatives should be curious and interested in helping write if they are designers, design if they are strategists, etc., so I try to help where I can. At the same time, I know that it is a total luxury to be partner with a capable copywriter who can generate ideas that shoot you in a certain direction. To answer the question, I don't think they're particularly important or critical, because a tagline is simply a digestible piece of the brand messaging. I sometimes write them, usually with clients closely involved.
What techniques do you employ to take a written concept of an identity and transform that concept to visual form?
Well, this is the whole challenge, isn't it? After developing a creative brief, you have to create designs that accurately satisfy the brief. I will usually brainstorm a few gut-instinct ideas immediately, but then try to dig harder for something less obvious. There's also the constant feedback of looking back at the brief to decide if a concept is appropriate and accurate. You have to ask yourself, "Does this reflect the brand? Is it appropriate for our audience? Is it original?" and other questions. Most of the time you can discard half of your thumbnail sketches with a second look at the brief.
Written concepts can vary a great deal in their specificity. If a client asks for a logo with Santa Claus jumping over the moon, it's pretty straightforward, but if that clients says, "I need something fun and cutting edge," they pretty much have no idea and may as well not have said anything. I try to get a better answer out of them in the creation and revision of the creative brief, which can take hours. Often, you can tell what sort of a client you're dealing with because they are not willing to be involved in their own project. This is something I may never understand.
Imagine that you're approached by a popular company that wants to update its identity. How do you update an image without risking the loss of the existing brand's established power? How do you approach the development of a new identity versus a re-brand?
Again, this is the big challenge, and there is no simple answer. More often than not, brands want to evolve and modernize rather than completely rebrand and reinvent themselves. I should clarify my own distinction between a brand identity redesign and a full rebranding. An identity redesign is tackling the icons of a brand — the logos, colors, type, visual cues, taglines, voiceovers, etc.; but a rebrand goes deeper, sometimes changing the target audience, the market approach (luxury, mainstream, discount) and even the name.
When brands want an evolution it becomes a matter of taking something existing and making it new. This depends a great deal on how open-minded the client is. If you take a logo, for example, and apply new typography, one client may say, "That's brilliant, it looks so modern" and the next might say, "No one will recognize it, it's too far out there." The key is to know when to be the salesman and use your expertise to sell a more dramatic (or sometimes a less dramatic) approach. Unfortunately, there is no simple answer here. It's like saying, "How do you write a book that people will love for generations." I suppose there are guidelines, but there's always some alchemy.
How do you know that a color is the right fit for a specific identity?
Many books have been written on the subject so I don't want to go into why colors mean what they mean. But you do have to reference that. Again, I'll use the breast cancer example — here, the association with pink is clear. Other times, it's less prescribed. Why do financial firms have to use gray, blue, green and black? Why is purple so rare? Why does everyone hate yellow so much? By asking tough questions about color during the process, you can sometimes start yourself down an interesting path. Other times, it's best to stay within the lines and abide by the cultural standards of color.
In some cases, a dominant brand will "own" a color in a certain marketplace. If a new cola were to be released, they probably wouldn't choose red, because Coke "owns" it. In those cases, it's almost required to do something unexpected. UPS is a great example of this — who else uses Brown ... for anything. There are also technical considerations when choosing a color. Some colors don't work on the web (like silver), others don't work in print (bright greens). It depends on what the client needs, and where the brand will be shown primarily.
Read about the advice Prescott received from a gifted mentor and colleague  in part 2 of my interview with Prescott Perez-Fox here.