If you're planning an upcoming graduation, you should consider skipping generic store-bought graduation cards and instead make memorable graduation cards that earn their place in the graduate's scrapbook. Creating your own graduation card is fast and easy with PsPrint's free online tools. The following shows you how to leverage those tools to make a memorable graduation card.
1. Start with a free graduation card template
Browse the PsPrint design library and choose your favorite graduation card template. Each template is free and features a professional design that's completely customizable.
Once you've selected your template, pick a color scheme that fits your graduate's school or personality. If you want to start from scratch, you can even choose a blank template.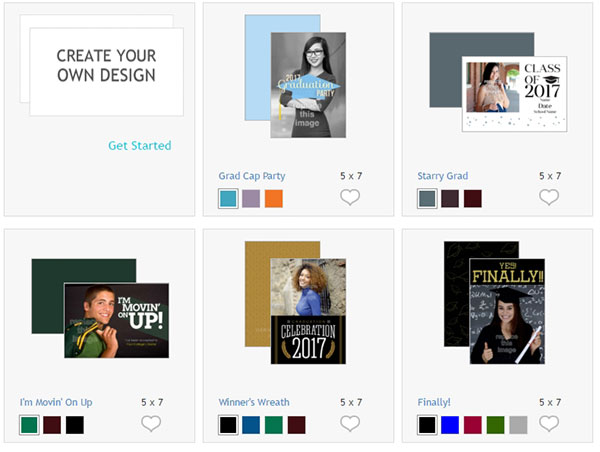 2. Customize your graduation card design
Open your selected template in the free online design tool, then follow the prompts to customize it and make it unique and memorable. Ideas include:
Upload your own photos of the graduate
Graduation photos
Photos with family and friends
"Then and now" photos
Senior pictures
Add your own custom text
Favorite quotes the graduate is fond of saying
List of academic, sports, and civic achievements
Next steps for the graduate (college, career)
A personalized thank-you to friends and family
Invitations to a graduation party
A special message from Mom and Dad
Consider leaving a blank area for handwritten messages, which will make each graduation card even more memorable
Instructions for recipients
Grad party date, time, and location
Directions and/or a map
BYOB and/or lawn chairs
RSVP instructions
When you're done designing, download a free PDF to see how your finished graduation card will look and to share it with family and friends for feedback.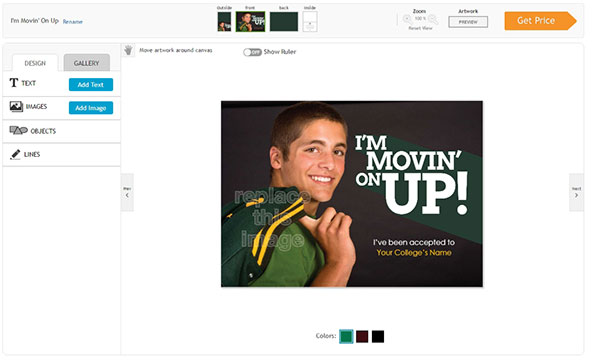 3. Print your graduation cards
Now that you've created your own custom, memorable graduation card design, all that's left to do is print. Be sure to carefully consider your choice of paper stock, as each features a unique texture that creates tactile sensations and lends to the overall impression your graduation cards make.
Options include:
Gloss cover stock, featuring a sleek high-gloss finish
Velvet cover stock, featuring a semi-matte finish that's perfect for writing handwritten messages
Velvet with soft touch, featuring a super-smooth coating that feels luxurious and sophisticated
Recycled matte, an eco-friendly option that's just as beautiful as glossy paper stock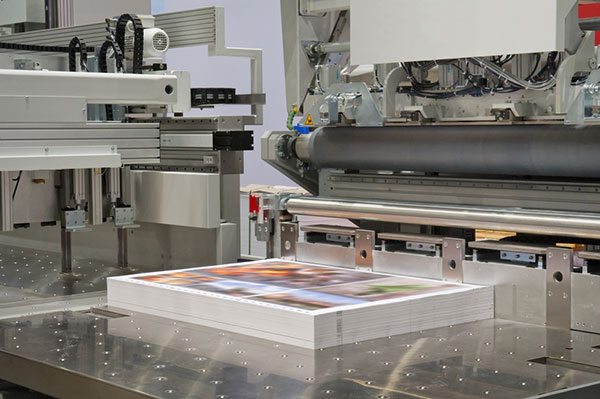 Each option is available in a variety of thicknesses to match your graduation party perfectly. Pick the paper stock that's right for you, then print memorable graduation cards that are meaningful now and become sentimental scrapbook pieces later.