More than 26 years of professional graphic design experience have taught Alicia Zampitella a lot about effective visual communications and how to leverage design to influence customer behavior. We recently caught up with Alicia, who owns Boston-based Zampitella Creative and is a PsPrint customer who has been featured in our popular Hot Off the Press series, for an interview in which she shares compelling insights about powerful label design, the importance of business networking, and how her greatest design challenges have led to some of her most creative work.
PsPrint: What makes label design different from other print materials, and what makes for a good label design? 
Alicia Zampitella: Label design needs to stand out among its competition right away. You cannot rely on a successful logo alone because often there is information in addition to that logo needed on the label to describe and identify the product. Let's not forget that labels often have required information also that drives the layout a bit and space is often a challenge here. Designing a label for a flat box of candy has different needs than an upright round bottle of wine or olive oil. The designer must take into consideration how it will be displayed; glass shelves or laminate shelves, inside or outside and impacted by moisture maybe, and of course, how far away will the consumer be reading this from? These are only to name a few.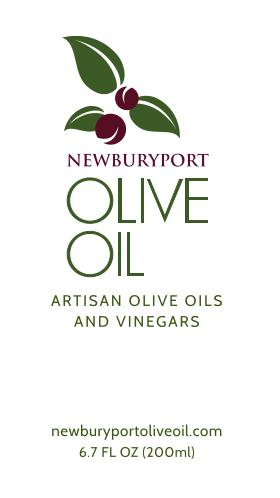 Design by Zampitella Creative
PsP: How do you go about choosing the right label font? 
AZ: Often this may be dictated by existing graphic standards that a company has already established which limits the designer's options. However, a good designer often has the skill to present a mandatory font in a creative option for the project. In some cases this may simply be a bit of kerning, case use, or even a smart choice in using some software program effects. Don't get too fancy with those effects, however ... Remember less is more sometimes!
PsP: You're a member of BNI, having served as president of your local chapter in 2015. How important is professional networking when it comes to getting design work? 
AZ: Being an active leadership participant in BNI as well as a local chamber has opened doors for me that would have likely been closed. As a designer much time is spent at a desk working on a computer rather than knocking on doors. It is so important to get yourself out there and be seen amongst the business community. People begin to see you repeatedly and in turn trust you and your business. BNI has a great mantra to "know, like, and trust." This is something that echoes in all walks of networking. After all, the people you want to do business with are the ones you know, like and trust right?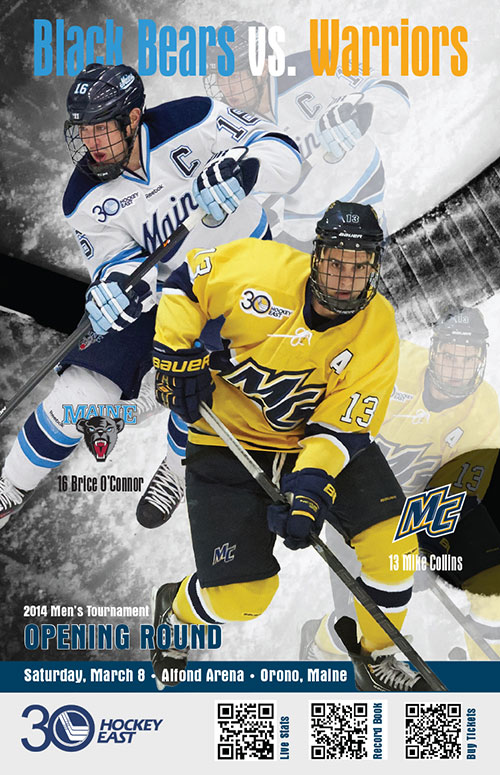 Design by Zampitella Creative
PsP: What was the biggest design challenge you ever faced, and how did you meet it?
AZ: There is nothing more frustrating than a "creative block" that surfaces now and then. It can wreak havoc on your confidence and productivity, resulting in procrastination if not dealt with. A creative block is even more harmful when tight deadlines are in place which is more often than not in this business. The bottom line is to step back for a bit and then FACE IT and OWN IT! Emotionally, it is difficult; but with experience believe it or not we get through it and are better for it. These occasional projects have sometimes been my best work: I just took a more scenic route if we want to put the positive spin on it.
PsP: What should designers, marketers, and business owners look for in a printing company? Have you ever had any poor printing experiences? 
AZ: Quality, quality, quality! The printing industry has changed so much with the onset of digital printing. Years ago all digital printing was missing the mark when compared to offset, but today it is competing. Offset printing, a press check, and spot on color matches are not as prevalent for me these days. Today a printer that will communicate with me and assure the best quality within reasonable budget constraints is key. Also, a good printer will be honest with me and recommend the best option for my client. I like to educate my clients as best as possible when it comes to making printing decisions. Though price is important I think the quality control is of equal value in the end. I have had some lukewarm experiences with printers but nothing super horrible under my watch. I often do my homework and communicate with my printers, making a failure avoidable. I have some great resources and relationships in the industry that often assure a quality end product.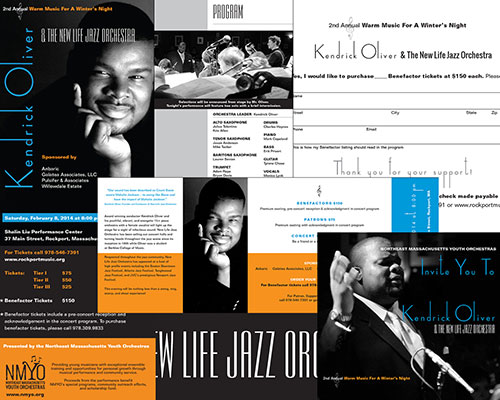 Design by Zampitella Creative
PsP: What's the best piece of design advice you've ever received, and how do you apply it to your work? 
AZ: Design advice: do not use comic sans! End of story. Actually, I am going to say the best advice, not necessarily design advice but key advice for success could be from my mom reminding me to "... not look back, always look ahead ... every not-so-great experience is a gained learning experience." However, a few years back I read something in a local paper where Karen Kaplan at Hill Holliday simply outlined keys to success by being who you are. I especially practice on a daily basis - "... successful people never coast, you can only coast one way and that is downward." How true is that! Karen also reminds us to embrace who you are being confident, optimistic, and a lifelong learner.

PsP: What is your favorite type of project to work on, and why? 
AZ: I love a good 8-to-24-page brochure or booklet that tells a story. The story may not be super interesting but being able to design a piece that invites the audience to open it, be interested in the first page, curious to continue, and engaged by the next is my favorite type of project. This needs balance of content so as to not overwhelm the reader and knowing that you cannot fit 15 pounds of potatoes in a 10-pound sack, if that makes sense. Printed pieces like these are there to do the talking for your business or event when you cannot and should speak to the personality and brand of your company. 
After graduating from Massachusetts College of Art with a BFA in Graphic Design, Alicia Zampitella jumped right in to the fast-moving field of advertising in Boston. Six years later, she scaled back her work to stay home and raise her three children. She maintained her industry contacts and stayed in-tune with the growth and transformation of the print industry as well as the onset of technology. After a 20-year stretch of parenting, non-stop volunteering, and late nights on the computer, Alicia put her focus back into building her business, Zampitella Creative, and has successfully grown her referral base through involvement with groups such as the Chamber of Commerce and BNI.
Dedication to quality and clear communication are keys to Zampitella's success. In her own words: "Every business I do work for I invest into it as if it was my own business on the line in turn giving you, the client, 100%. The importance of establishing a trusted relationship with open communication in business is the truly the key to success for any business!"