Personalized holiday cards are perfect ways to share season's greetings with friends and family, which is why holiday greeting cards remain popular in the digital age. In fact, the Greeting Card Association says Americans send 1.6 billion Christmas cards each year; and other holidays continue to demand celebratory cards:
Christmas cards: 1.6 billion
Valentine's Day cards: 145 million
Mother's Day cards: 133 million
Father's Day cards: 90 million
Easter cards: 57 million
Thanksgiving cards: 15 million
St. Patrick's Day cards: 7 million
These figures don't even include the number of greeting cards sent for Hanukkah, Kwanzaa, and other holidays.
Why send holiday cards?
People send holiday cards for several reasons, including:
Tradition
Keeping in touch with family and friends
They're tangible, even keepsakes
They're more meaningful, especially when personalized with custom photos and messages
Women drive the greeting card industry, purchasing 80 percent of all greeting cards sold. This makes sense, given the role woman play in family kinship. As Scientific American's Krystal D'Costa puts it:
"Family holiday nostalgia is often rooted in the remembered actions of our mothers and grandmothers … Christmas (or holiday) cards have helped with the obligations of kin work. And while anyone can send or receive a card, holiday cards in particular do seem to be an exercise in family building."
Indeed, holiday cards transcend the simple act of sending well wishes and are instead often viewed as portals to one's roots. Sending holiday cards is rewarding for both sender and receiver, so don't settle for generic boxed holiday cards. You can make your own holiday gift cards online with PsPrint's free holiday card templates and online holiday card maker.
Here's how it works:
1. Browse the free holiday card templates on PsPrint, then pick your favorite card and color scheme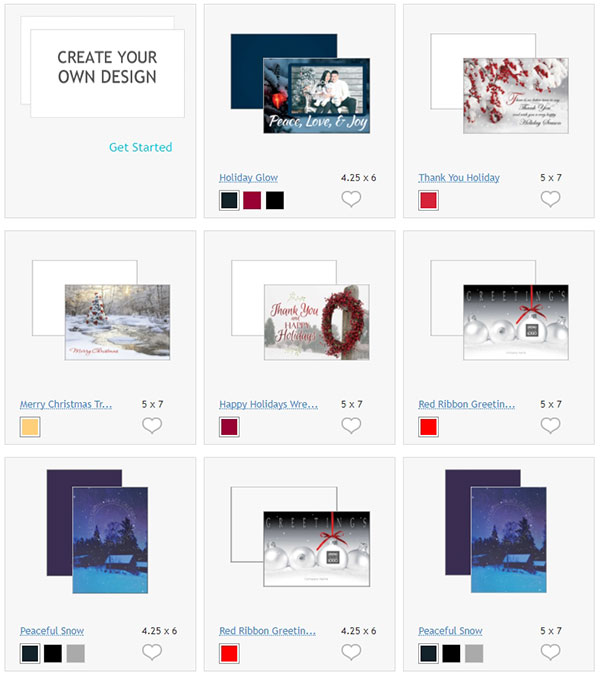 2. Open your holiday card template in the free online holiday card maker, then follow the prompts to upload your own photos, add your own text, and adjust the layout.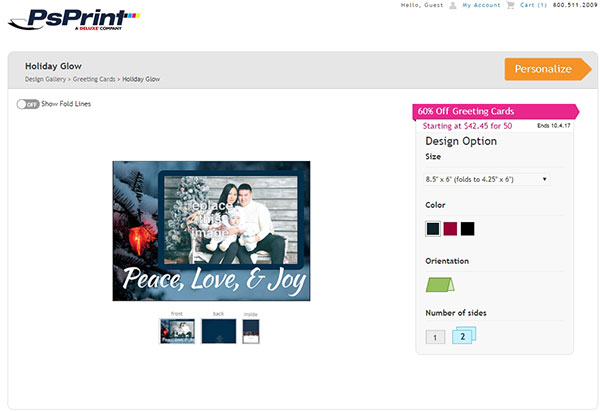 3. Review your custom artwork, select your holiday card printing options, and within a few days your printed holiday cards will be delivered to your doorstep.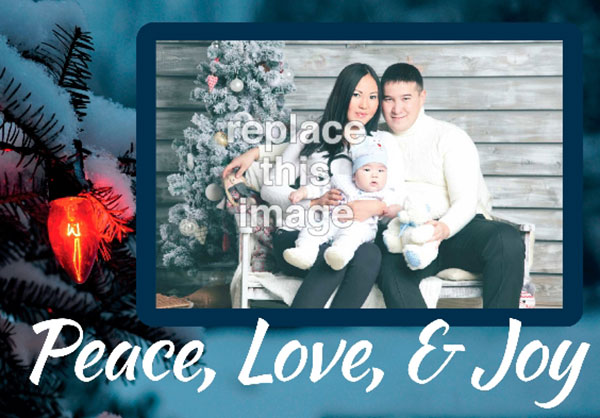 If you're printing folded holiday cards, you can even print matching envelopes. Or, save money with postcard-style flat holiday card printing. Make your cards even more personal with custom address and return address label printing.
Making your own holiday cards puts you in control of your design, so you can send unique and creative Christmas cards to friends and family.
Ideas include:
Family photos
Your own poems and sentimental phrases
Hand-drawn illustrations
Children's artwork
Funny holiday cards featuring humorous family inside jokes or a goofy family picture
Family "newsletter"
Holiday images, scenes, symbols, and traditional colors
Ready to wow your family and friends with creative greeting cards? Get started with custom holiday card printing today.