Direct-mail newsletters are perfect for fostering relationships with customers and prospects alike. The best newsletters have content that is useful (valuable) to the reader, are non-invasive (welcome), and helps the reader feel like he or she is part of a community (relevant). Whether your newsletter is for tennis club members, savvy investors or resort travelers, you'll benefit if your layout is attractive, appealing and attention-getting.
The faster you can convince your readers that they should take a look at your newsletter, and show them how to get to what they want to read, and facilitate the flow for easy-reading, the more popular your newsletter your will be and – ultimately – the more sales it will influence. Try these five newsletter layouts that can't be ignored for inspiration.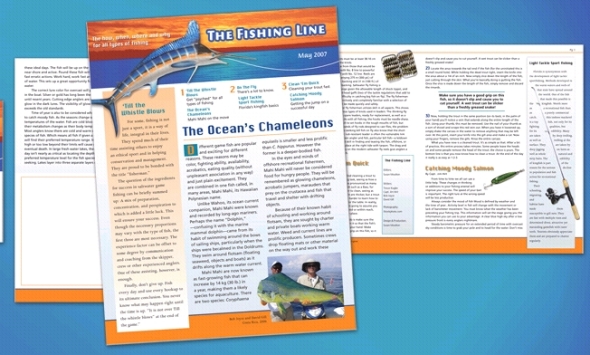 The Fishing Line newsletter designed by Susan Moulton is a refreshing break from the boorish subdued hues of many newsletters. With a bright, powerful header that instantly creates relevance, an easy-to-follow and friendly table of contents, and a clear side bar content separator, Moulton's design techniques could be emulated for any recreational industry.
A huge graphic and oversized text that collectively takes up more than a quarter of the title page set this newsletter layout by Weichert Creative apart from others. The newsletter appears to be content-heavy, so large graphics are employed to break up the text and lend a light, fresh appeal to what would otherwise be a sea of black and white.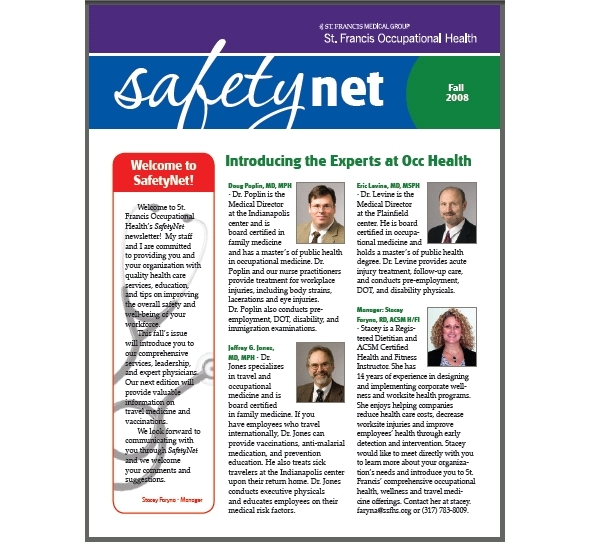 A bright, bold header with three solid color separators for title, organization and issue makes this newsletter layout by Corie Communications a pleasure to behold. A fun headline, a few images and plenty of white space around four blocks of content makes the newsletter seem like a light read without sacrificing quality. Add in the fun, bright red-outlined sidebar with a watermarked stethoscope, and the newsletter layout is able to accommodate five story leads on one page without being bulky.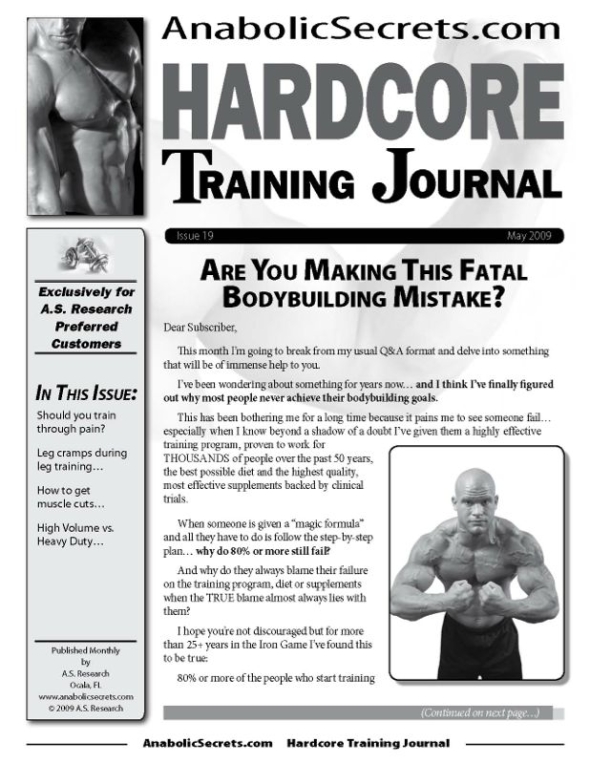 Even though I love full-color newsletter layouts, it's important to realize that black-and-white newsletters can be incredibly powerful marketing tools as well. This "Hardcore Training Journal" designed by Rome Graphics is the perfect example of a great black-and-white newsletter, which undoubtedly saved their clients money. Notice how the designer employed large fonts and images to compensate for the lack of color.

The Friends of the River "Headwaters" newsletter, designed by The Newsletter Experts, demonstrates how you can give your newsletter a magazine-like look with a full-color front page image. Choose a breathtaking photo, and your newsletter will be picked up. The designer didn't stop there, either: The inside employs large images and single-tone color blocks to highlight important information and facilitate reader eye flow through the text.