When I was a kid, every trip to the doctor's office inevitably resulted in at least one lengthy period in which I was alone in the examining room, surrounded by old-school medical infographic posters. By the time I took high school human biology, I was pretty much an expert on such pertinent topics as the makeup of the inner ear and the journey through the digestive tract. Fun stuff, certainly, and today's infographics are even better. If you've ever been tasked with designing a medical infographic or poster, you know you have to visually convey a lot of potentially confusing information. All infographics are like that. But you also have to visually convey potentially embarrassing information with tact – and that can prove challenging. What's more, some of the topics are downright horrifying. Threats of pandemics (which most people read as "plague") have to handled with care. On one hand, your job is to help inform the public of health threats; on the other hand, you don't want to incite mass hysteria. Finding the perfect balance is a hallmark of great infographic designers, and as such I've spotlighted 10 excellent medical infographics here (follow the title links for larger versions).
This infographic offers information about the deadliest outbreaks in human history. It was created by Good and Collum Five Media.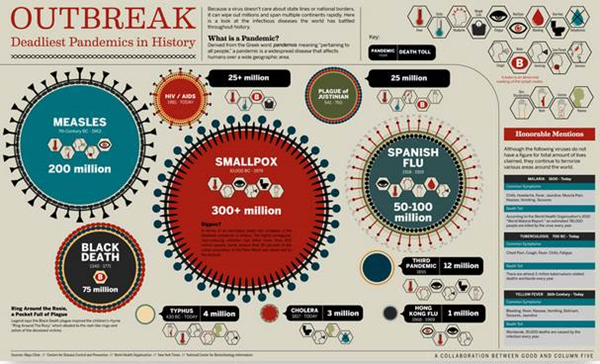 Sometimes health care facilities are responsible for infections, as demonstrated by this infographic.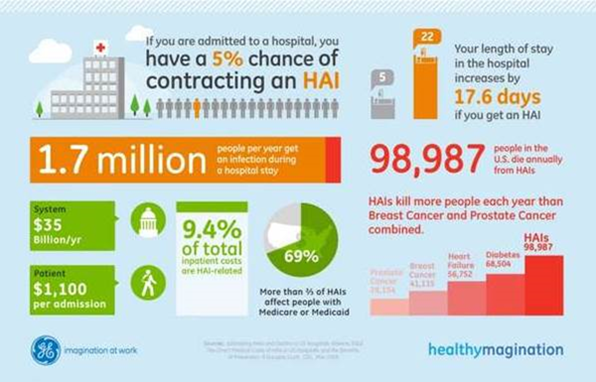 This infographic seeks to dispel common myths regarding diabetes.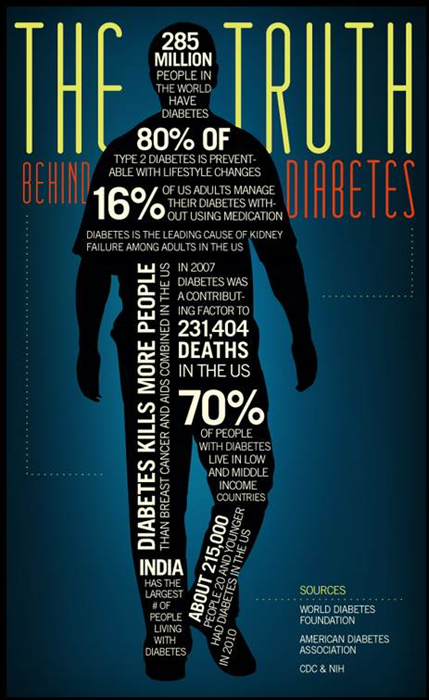 HIV remains a threat to young people, as evidenced by the numbers depicted in this infographic.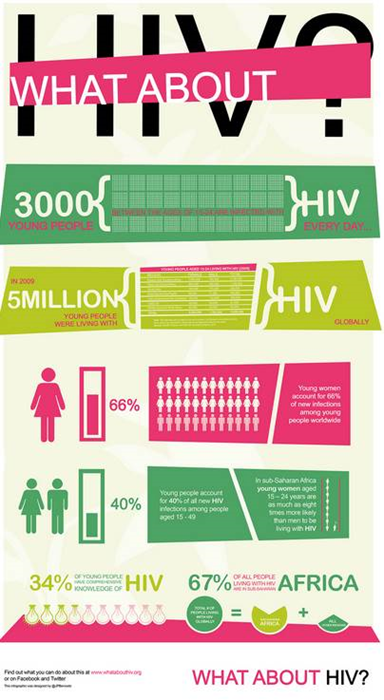 If you're going to keep yourself awake worrying about diseases, malaria should be near the top of your list – especially if you're planning that rainforest expedition.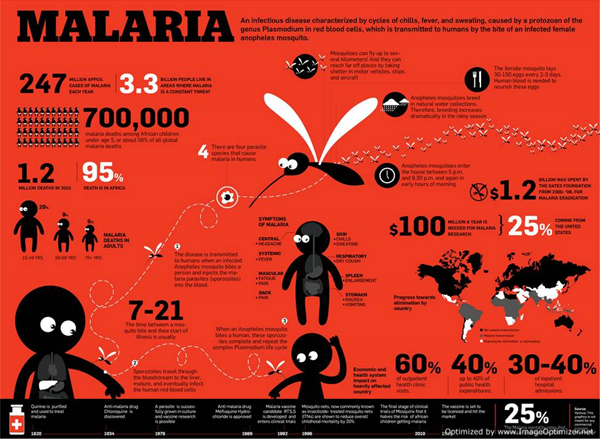 I like infographics that add a touch of humor, no matter how serious the subject matter. This one about swine flu is aptly titled "Piggy Trouble."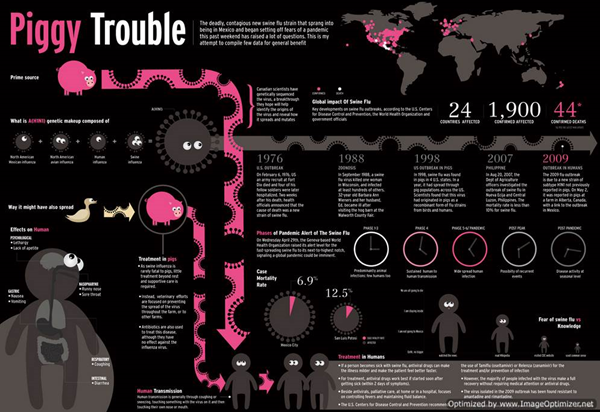 Most of us ignore the threat of heart disease until it's too late, but this infographic details why we shouldn't (follow the link for the full infographic).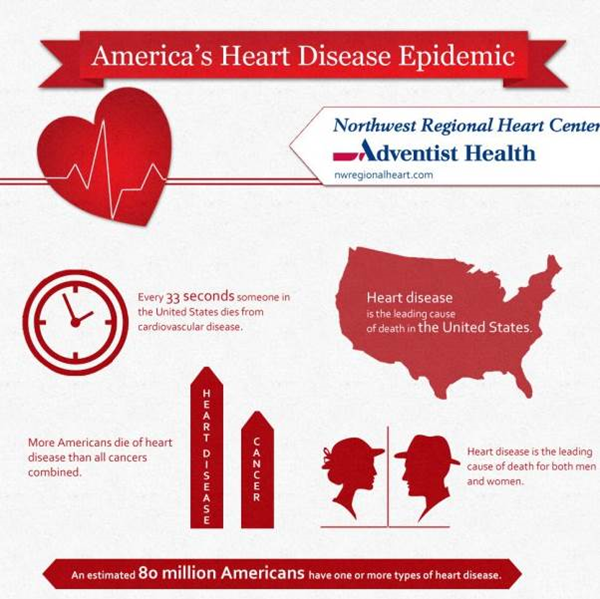 Sometimes simplicity is the best way to visually portray data. This minimalist infographic does the job perfectly.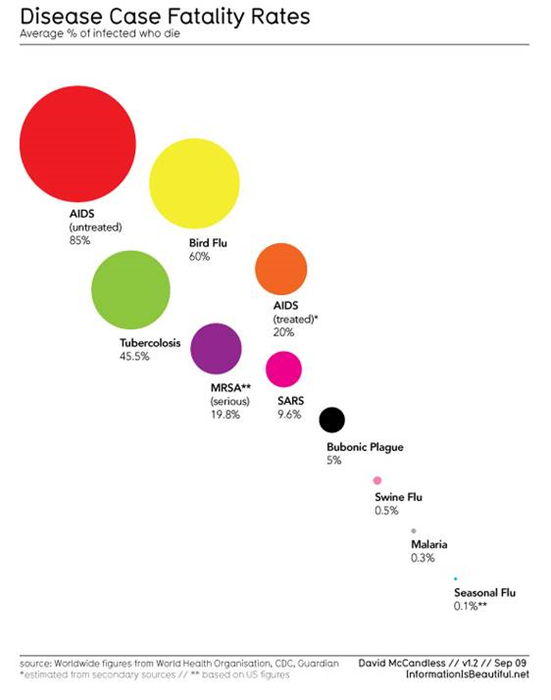 Most of us don't worry about cholera, but it is a very clear and present danger for developing countries such as Haiti.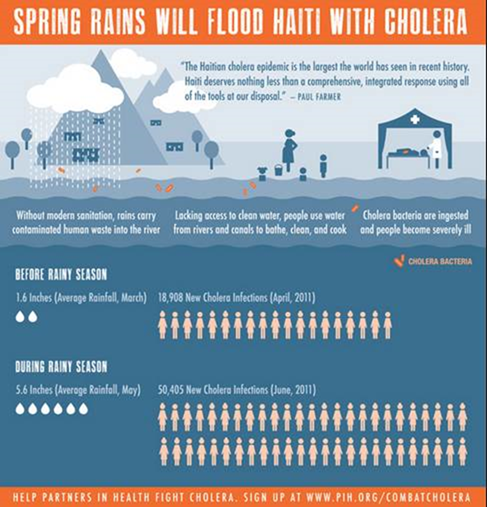 After all this gloom and doom, it's good to have a laugh… in fact, it just might save your life.