Need some Christmas inspiration for your holiday postcards, greeting cards and invitations? Look no further than the following six spectacular Santa Claus designs. I wanted to get away from the traditional Normal Rockwell look – just like the artists featured here – so scroll through to find a few different sides of Santa you might not have known existed!
1. Santa Dali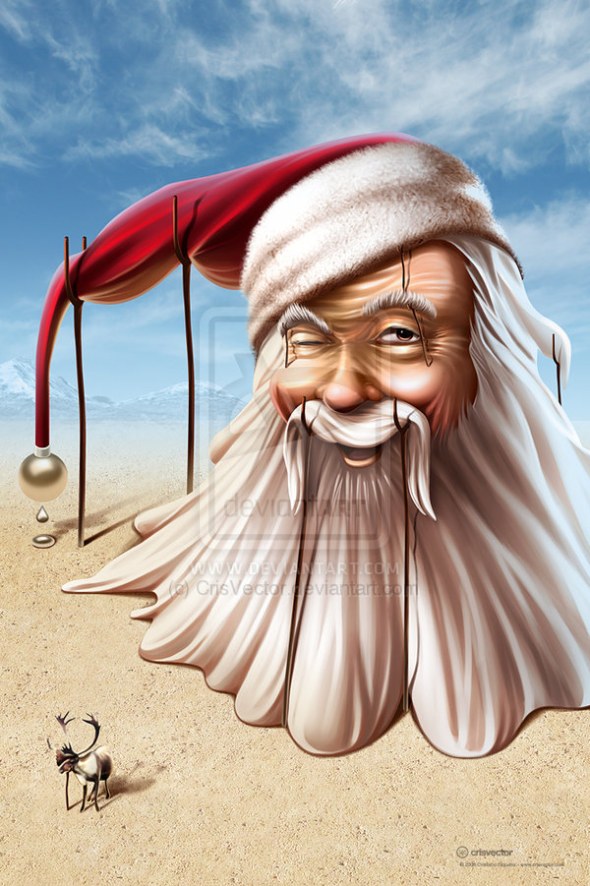 ChrisVector's Santa Claus painting was crafted in the style of Salvador Dali, complete with surrealist touches such as wooden forks supporting Santa's face and hat, an odd reindeer and a dripping ornament. I love the creativity involved in this piece of work, especially appreciated from afar – but if you ever come across a giant Santa head on the beach, my advice is to run. 2. Merry belated Christmas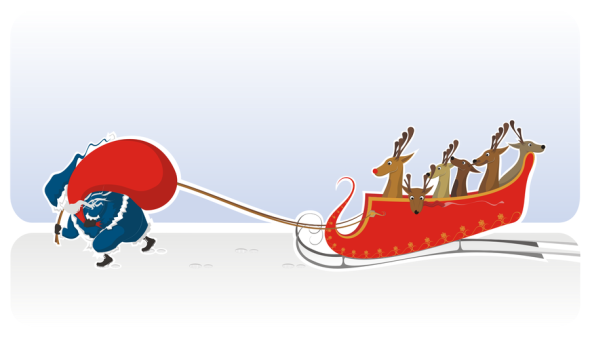 Presents taking a little long to arrive this year? That could be due to shipping delays, as humorously represented by artist NunoDias. 3. Santa Claws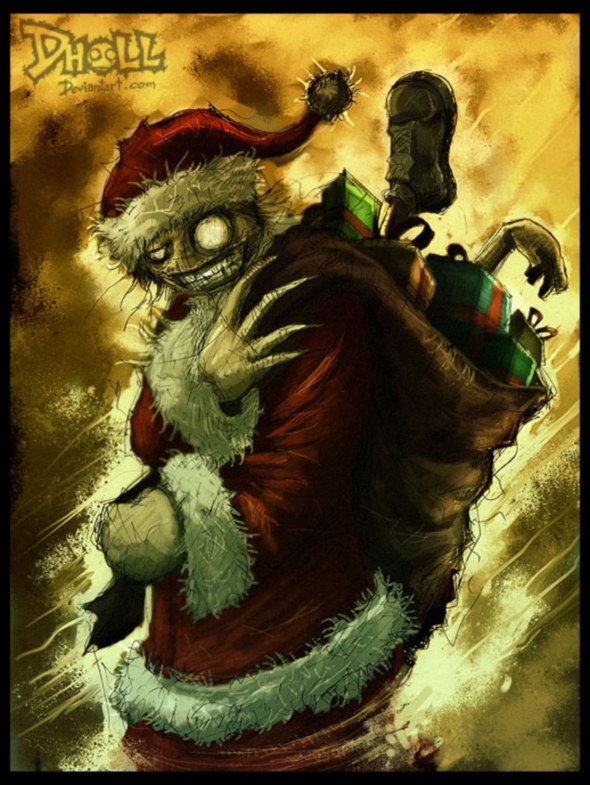 This isn't the first "Santa Claws" reference I've seen, but dholl's rendition might be the creepiest. He definitely gives the Grinch a run for his money in the scary Santa category. Are those ... body parts sticking out of Santa's sack? 4. Don't forget the fire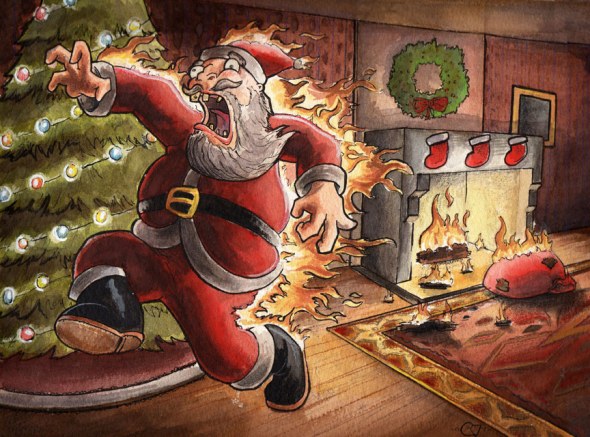 EvJone's hilarious watercolor makes me wonder whether Santa forgot someone's present last year. 5. Santa's 364-day vacation
Ever notice how the world's biggest male celebrities seem to have women fawning over them as they enjoy warm climes, fancy pools and decadent cocktails? So has Santa. 6. Santa wins!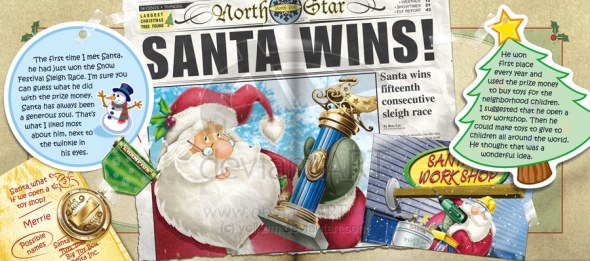 This "newspaper clipping" is an excerpt from "Santa & Me," a popular children's book written by Erik Jon Slangerup and co-written and illustrated by Joshua Janes.