Summer catalog marketing can be incredibly lucrative, provided you're able to differentiate your brand from competitors, create desire for your products, and earn your customers' trust. If you can accomplish those feats, all that's left to do is distribute your catalogs to a well-targeted customer base (via your mailing list). The following summer catalog design tips will help you print catalogs that sell.
1.  Cohesive theme
Your summer catalog design should feature a cohesive theme. That theme could be based on your brand colors, summer traditions such as the beach, unique shapes that represent your brand, or some combination of those ideas. Don't wait until customers get to your interior pages to display your theme; begin on the front cover with compelling, design, and copy that motivate customers to get excited about browsing your catalog in the first place.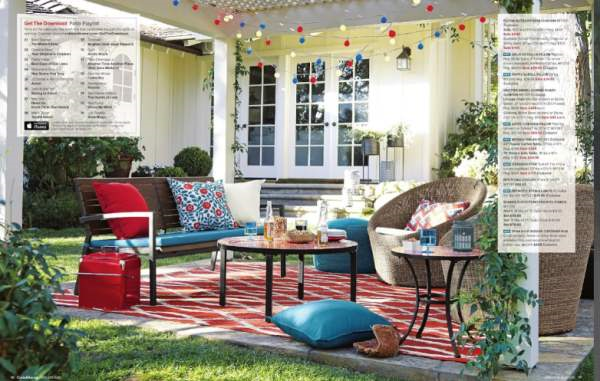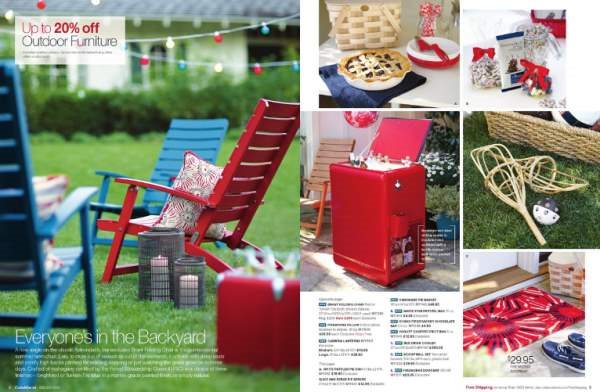 The Crate and Barrel 2014 Summer Catalog features a cohesive theme throughout its pages.
2.  Mix it up
This summer catalog design tip might seem to clash with a cohesive layout; however, it really just makes your design more visually interesting. Define color scheme sets and different page type layouts before you complete your formal catalog design. You can still feature a cohesive them that brands your company; just change the order of color elements, swap creative layouts, and play with different image sizes and positions to make your catalog more fun to browse.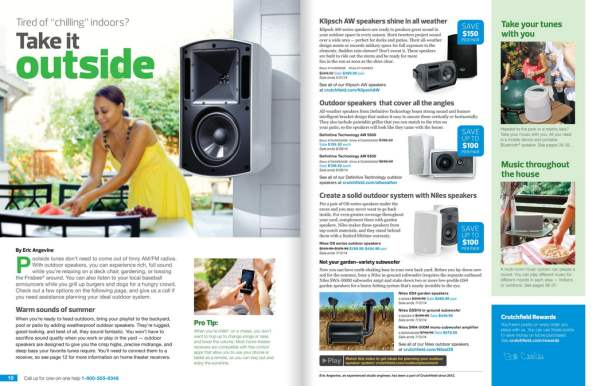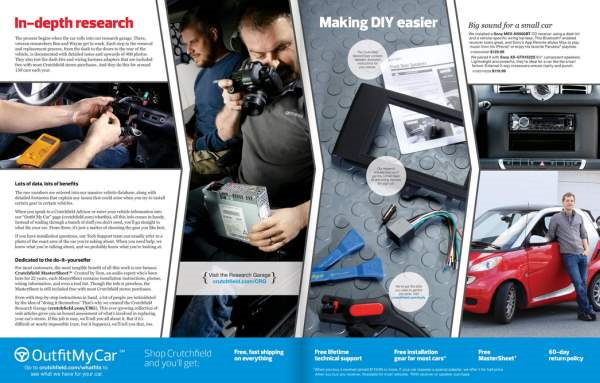 The Crutchfield catalog incorporates various layouts without losing its brand identity.
3.   Consistent images
It's often easy to grab product images from manufacturer or distributor sites, but doing so means your image backgrounds, layout and model themes, and overall quality will differ between catalog products. Instead,  host your own photo shoot to capture your catalog theme and the true essence of your brand. Consistent images make your catalog – and therefore your company, brand and products – seem more credible.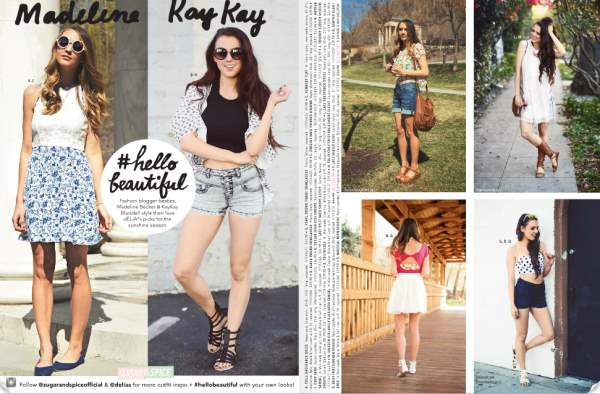 The Delia's catalog features consistent, high-quality images.
4.  Include editorial features
Editorial features such as product buying guides and how-to's can be powerful persuasive tools. Moreover, they help earn credibility for your company, establish customer relationships, and inspire customer loyalty as your catalogs become helpful value-added resources for your customers. You don't have to have editorial features on every page, but if you can find ways to help your customers make the best purchasing decisions for their unique circumstances, they'll be happier with what they buy and they'll be far more likely to buy again. Drs. Foster and Smith pet supply catalogs are excellent examples of how catalog editorial features can add value for both you and your customers.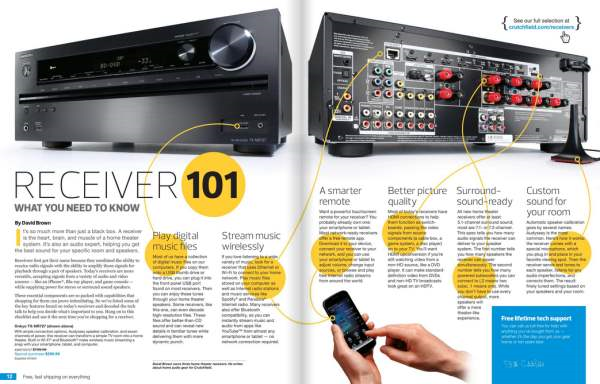 Crutchfield adds valuable editorial content to its catalogs to help its customers make purchases that make them happy.
5.  Print high-quality catalogs
Don't be tempted to diminish your catalog design with poor-quality catalog printing, which makes your brand and products seem poor-quality as well. Catalog shoppers can't inspect your products first-hand, so they pass judgment of quality based on the quality of your catalog. The good news is you can print premium-quality catalogs for relatively cheap prices.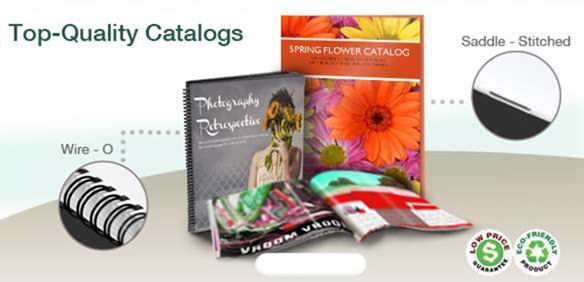 Premium catalog printing demonstrates brand and product quality.
What are your favorite summer catalog design tips?