Let's say you're tasked with designing a Thanksgiving flyer advertisement, poster or catalog. Easy, right? All you need to do is pull some Thanksgiving stock art – a turkey illustration, perhaps, or a cornucopia – and pair it with compelling copy to influence your audience's purchasing decisions.
Well, yes and no. While such print designs can be successful, it's fair to say they won't maximize your ROI potential. To do that, you need to take a conscientious approach to your Thanksgiving designs.
Consider these facts:
The point is design plays a critical role in the outcomes of your Thanksgiving marketing campaigns. Every design decision should be purposefully made to motivate action. With that in mind, the following lists 10 Thanksgiving design tips that command attention.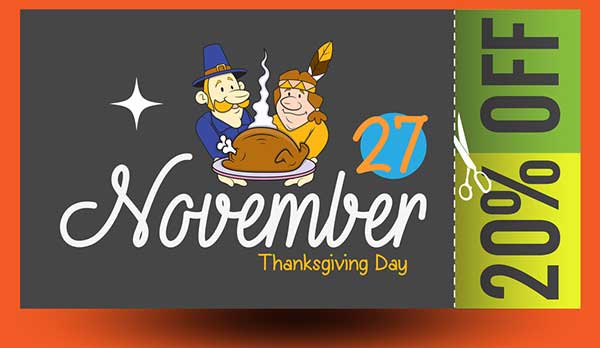 1. Illustrate information
Seek opportunities to transition text information to visualizations, which can make your Thanksgiving designs more interesting and attention-getting. It can also help your audience recall your pitch after they've seen your design. Studies have found that when you hear information, you'll only recall 10 percent of it three days later; but when you see the information, recall increases to 65 percent.
For Thanksgiving designs, this might mean making a turkey's feathers represent product benefits; or, it might simply mean a chart that visually demonstrates how customers prefer your product over your competitors' products.
2. Use non-traditional colors
If you want to stand out from competing Thanksgiving marketing materials, consider using non-traditional colors. For example, if you're inserting a Black Friday flyer into newspapers, you might opt for a high-contrast yellow-on-black design versus traditional browns and oranges. This strategy is a sure-fire way to get your flyer noticed.
3. Incorporate current events
Make your design seem more relevant by incorporating current events. If it's an election year, you can use common campaign motifs to make your ad stand out, for example. Or, you might theme your Thanksgiving design to mimic a hot new reality show that's taken the nation by storm. Browse current events to find ways you can make your Thanksgiving designs uniquely relevant to your audience.
4. Use big numbers
Thanksgiving sales days – in particular, Black Friday and Cyber Monday – are huge opportunities but also bring major competition. Make your sales stand out by using big numbers in your design: oversized discount figures, percentage off symbols, and dollar signs. Turn heads by ensuring no one misses the great deals your company is offering for Thanksgiving.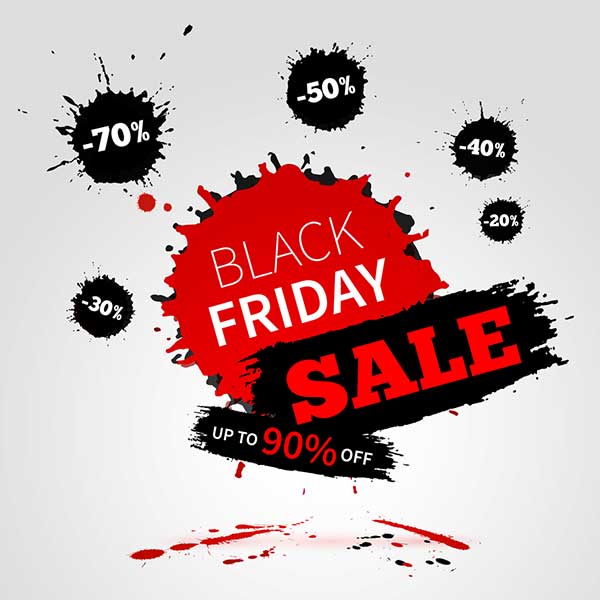 5. Keep it simple
Resist the temptation to crowd your design with every possible piece of information your audience might want. Instead, incorporate only the information needed to influence them to take the next step in the purchasing process: to visit your store, to go to your website, etc.
In addition, your Thanksgiving marketing designs should have plenty of white space to separate text and visual elements, which makes the information easy to read and understand. Limit font use to two or three fonts (you can even stay in the same font family), and limit colors to one to three primary colors and one to three secondary colors.
Together, these tips make your designs aesthetically attractive and attention-getting, and increase the likelihood your audience will digest your content and take action.
6. Saturate images
Make your images pop by saturating their colors in your photo editing software (Photoshop, for example). It doesn't matter if the colors are bolder than life; the goal, again, is to command attention for your Thanksgiving designs, and saturating images is one easy – yet powerful – way to do that.
7. Grid images
Many designs feature images haphazardly positioned within the layout, but that creates a cluttered design people want to ignore. If you want to feature multiple images – such as a few of a restaurant's best Thanksgiving dishes – place your images in grids. The images do not need to be the same size, but the ordered appearance of image grids makes it easy for people to notice them.
8. Highlight what's important to your audience – not you
Never lose sight of what's important to your audience. One good example might be a Thanksgiving fundraiser concert poster for a nonprofit charity. Some designers might want to make the charity the most prominent feature, but a better approach would be to feature the band, which is what will attract your audience.
For products and services, consider the benefits and discounts that are important to your audience. Prominently features them by priority, and you'll be able to develop a design that both commands attention and influences response.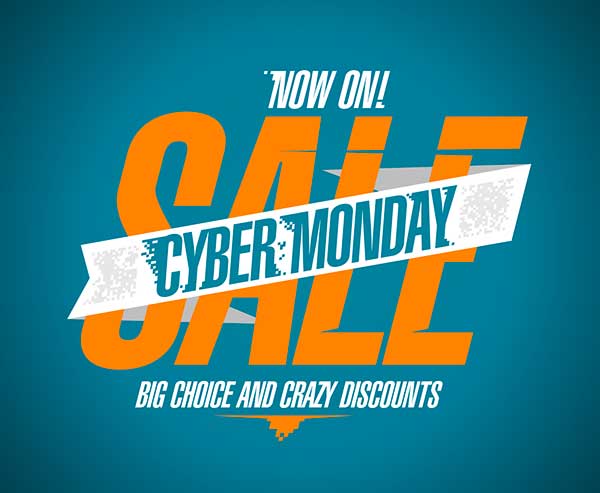 9. Be funny
Few things are as memorable as something that makes people laugh, so if you can brainstorm a humorous approach to your Thanksgiving marketing designs you're well on your way to a winning campaign. Even better: funny Thanksgiving marketing lends itself to word-of-mouth advertising.
10. Showcase your CTA
Finally, make it abundantly clear what your audience must do next to take advantage of your Thanksgiving special offer. Use design to draw attention to your call to action – make it a bright color that contrasts with the rest of your design, for example, or use other design tricks to make it stand out. The last thing you want is to lose customers because they're unsure what to do next.
Once you've developed a winning Thanksgiving design, bring it to life with premium discount printing services. Catalogs, posters, flyers, banners, and other marketing materials printed on premium stocks with vivid, soy-based inks stand out from inferior marketing tools and lend the impression that you offer high-quality products and services. Discount printing maximizes your ROI. Put them all together, and you can design powerful Thanksgiving marketing tools that command attention.