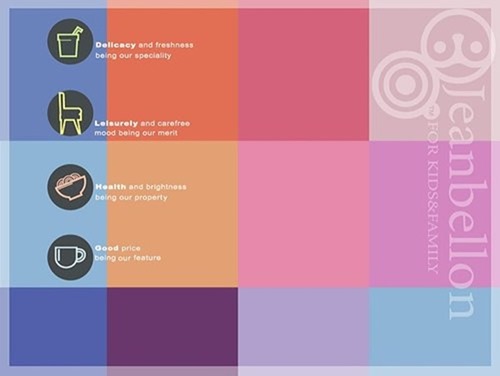 Want to craft a compelling direct-mail postcard design that helps you boost leads, sales, and ROI? This installment in PsPrint's "The Perfect Direct-Mail Postcard" series covers postcard design best practices (see parts I and II for tips on postcard campaign planning and postcard copywriting).
Understand the role of design in postcard marketing
The first step is to gain a good grasp of how design influences postcard response rate. When it comes to postcard marketing, design has three primary purposes: to command attention, create desire, and visually guide customers to your call to action. Everything else is superfluous. When your postcard design satisfies these three primary purposes, you'll have a powerful postcard presentation that lends itself to improved ROI. Let's take a closer look at each.
Use postcard design to command attention
By now you know the most critical indicators of direct-mail postcard campaign success are your offer and your mailing list, but that doesn't mean design doesn't play an influential role. After all, if potential customers don't notice your offer, it doesn't matter how great it is. That's where design comes in. Your postcard design has to get your offer noticed. Common strategies include:
large, bold, colorful headlines that can be read at-a-glance
unique images that intrigue customers or visually represent a major benefit
bolded offer statements and symbols – dollar signs, percentage points, etc.
strong typography that matches the mood of your business, brand, industry, and offer
clean designclean design with white space that helps your important design elements stand out
Use these tips to make your postcards pop, and they won't be ignored.
Use postcard design to create desire
Once you've earned attention for your postcard, you need to leverage the power of design to create desire. Consider not only how you can make your offer more attractive, but how you can showcase the benefits customers want. Creating desire is all about showing customers how you'll solve their problems or otherwise make their lives better. You can use design to create desire by:
featuring unique images that represent a style your customers want to emulate or major product/service benefits
segmenting copy to highlight key points; for example, you might highlight benefits in bullet points
making important facts stand out with color and typography
Your postcard design needs to be able to stand on its own; that is to say, your design needs to tell your story and resonate with customers in the absence of copy. Ask yourself: if customers see your postcard without the text, will they say "I want that?" If so, you have a winning postcard design.
Guide customers with postcard design
Your postcard design needs to guide customers through the sales copy and end at the call to action. Consider the most important information customers need to see, and in what order they need to see it. Use color, typography, layout, and space to:
make sure customers read your postcard headline first so they're drawn into the rest of the copy
reinforce your headline statements with major benefits that create desire
make your special offer stand out, either as part of your headline or secondary to it
guide customers through the copy to your call to action: a restatement of your benefits and offer, plus exactly what they need to do next to take advantage of said offer and fulfill their desires
Take charge of your postcard design and dictate its pace; use your design prowess to quickly guide customers through your copy and make the most critical aspects of your postcard – the headline, benefits, special offer, and call to action – stand out from other elements and each other. When you couple dazzling design with compelling copy, you can craft highly-effective postcards that present powerful cases for customer follow-ups. If you're not a professional designer, you can create your own postcard using the free customizable templates in the PsPrint Design Library. Start your postcard design now! photo credit: desktop gift via photopin(license)