If you're planning a graduation party, you can use printed materials to help get the word out and showcase your special graduate. Don't settle for generic store-bought materials; instead, make your own personalized graduation party supplies with this ultimate graduation party print planning guide. The following lists everything you need to print to make your graduation party a booming success!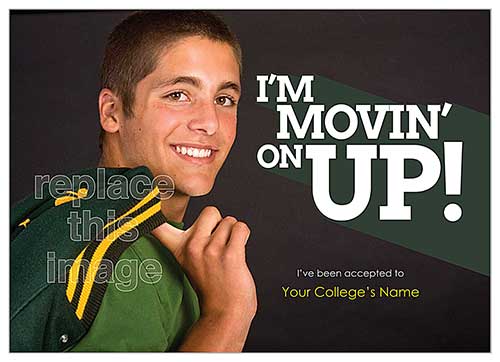 Graduation invitation cards
Make your own graduation invitations online with PsPrint's free invitation maker. Here's how it works:
That's all there is to it! Once you're done designing, you can download a free PDF to share with friends and family members to get feedback. Then, simply select your printing options and your graduation cards will be printed and delivered to you in just a few days. Or, let upload your mailing list and let PsPrint handle the mailing, too!
Graduation invitation envelopes, labels, and seals
You can print matching envelopes to go with your graduation invitations. Give your invitations a polished, refined look by adding in custom envelope seals, address labels, and return address labels. Your personalized approach will ensure all your recipients open your envelopes and know about your upcoming graduation party.
Graduation party save-the-date magnets
Make sure your guests don't forget about your graduation party by printing save-the-date magnets and adding them to your invitation mailer. Add a custom photo of the graduate and make the date prominent on your magnets so your guests notice every time they go to their refrigerators. If you need help, you get affordable custom design services.
Banners and yard signs
Help guests find your graduation party location and simultaneously celebrate your graduate's achievements with graduation banners and yard signs. You can place banners and yard signs at key turns along the route to direct guests; then, print a large banner to congratulate your graduate at the party.
Stickers
Print fun stickers featuring your graduate and hand them out to children attending the graduation party. It's a great way to keep kids busy and make your graduate feel extra-special on their big day.
Table tents
Highlight your graduate's achievements on table tents placed on each table at your party. You can list some of their notable academic, sports, and civic accomplishments, their plans for the future, and add some of your favorite photos to help guests learn more about your graduate and help inspire fun conversations. Or, have your table tents feature fun trivia about your guest of honor – another great way to break the ice among guests.
Booklets
Many graduation parties feature scrapbooks showcasing the guest of honor; you can eliminate the line and give guests a special commemorative keepsake by printing a booklet featuring scanned photos, newspaper clippings, awards, and anything else you'd like to say about your graduate.
ID badges
If you're expecting a lot of guests at your graduation party, you can print custom ID badges that feature their names and relationships to the graduate. It's a great way to encourage conversation among guests who might not know each other well.
Calendars
Another great keepsake idea? Print calendars featuring large photos of your graduate in action, from childhood to graduation day. Close family members such as grandparents, siblings, aunts and uncles, and cousins will appreciate the sentiment – especially if they're featured in photos alongside your graduate.
Thank-you cards
When the graduation party is over, you can print custom thank-you cards using PsPrint's online design tool. Add a personalized note from your graduate, a photo from the graduation party, and don't forget to print extra envelopes, envelope seals, and labels to make your thank-you cards stand out.
Ready to print everything you need for your upcoming graduation party? Do it for less with premium discount printing services!