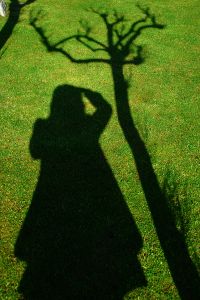 The eco-friendly frenzy has created incredible opportunities for businesses to simultaneously save the environment and boost profit. Unfortunately, most businesses miss the boat when it comes to green marketing.
Simply stating that your company has adopted green business practices or that your products are green/recycled/organic is not always enough. It's true that many customers will choose a green company over a non-green company – in fact, a survey by The Body Shop found that 39 percent of Americans purchase based on the ethical reputation of a company (as reported by John McIntyre). But at the same time, more and more companies (i.e., your competitors) are going green, reducing or eliminating the competitive advantages of going green.
Once green business is the norm, it will no longer be an effective marketing point.
I imagine the "Green Wars" – an era in which companies compete to see who can be the greenest. All the while, traditional marketing points cannot be ignored: Price, quality, ease of use, aesthetics and other factors still weigh heavily in consumer purchasing decisions, and that is not going to change.
Remember that going green is a feature, not a benefit. Simply say you're a green company or you're selling a green product, and I say, "So what?" You have to demonstrate the specific benefits of your green product, especially if your price is higher than your competitors.
Don't just say that your washing machine saves 1,000 gallons of water annually. Communicate the benefits — how much money this will save your customer and what the specific environmental impact is.
Be honest. Don't say your product will save money if it will not. AOL has a great article titled "Top Five Green Products Not To Buy" that sheds light on misleading green statements. Of course, if your product will save money — leave the reader with no ambiguity.
Customers care about eco-friendly products, but they also care about what they will get in return. Eco-friendly and economic values sometimes clash, so you have to highlight your benefits to remain competitive. If a home solar power system is not going to pay for itself over a lifetime, most consumers will remain on the power grid whether the electricity is generated by coal or wind or hydro power (evidenced today).
So, share your green story. Answer the question: So what?