Hawaii was annexed by the United States in July 1898.  More than 60 years later, the group of islands became the 50th U.S. state.  The group of islands saw rapid development and modernization, and introduced a slew of American tourists to the geographical and biological wonders of the Aloha State.  The following designs capture the beautiful spirit of the Hawaiian Islands.
A stunning illustration of a Hawaiian dancer giving the shaka sign, a popular greeting among surfers.  Different theories attempt to explain the shaka's origins, and one postulates that it was inspired by the wave of a local mill worker who had lost his middle three fingers.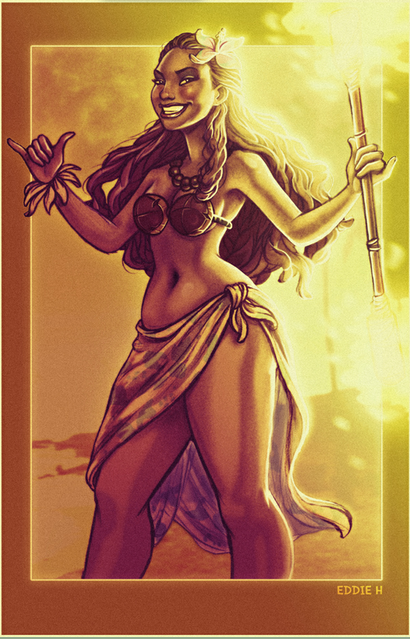 And here's how to shaka:
Waikiki seems the perfect romantic setting, at least as depicted in this artwork:  a secluded beach and access to all there is to do in the city.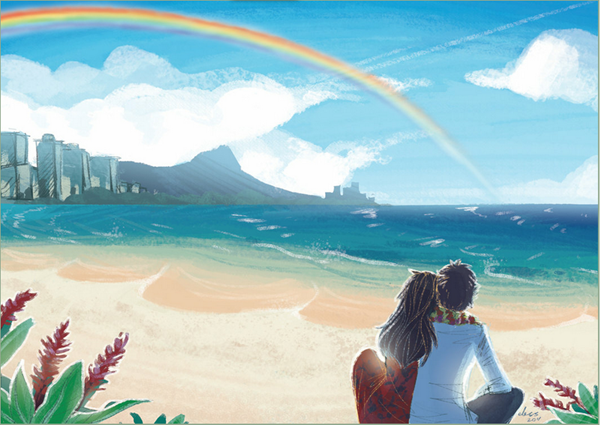 This video offers a first-person view of a walk along Waikiki.
I don't know if this thing actually exists, but the fact remains this is a wicked cool scene that took the designer more than 400 hours to render on his computer.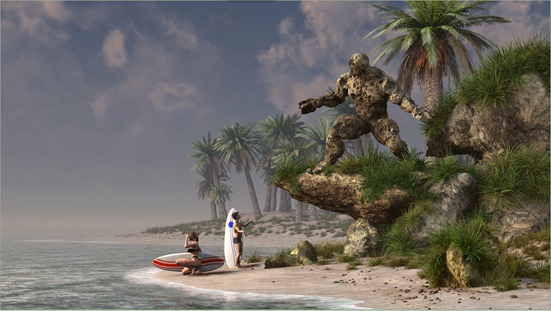 Check out this video of a surfer in Hawaii:
I don't know if this design has any specific meaning, but it definitely reminds me of Hawaiian tribal culture.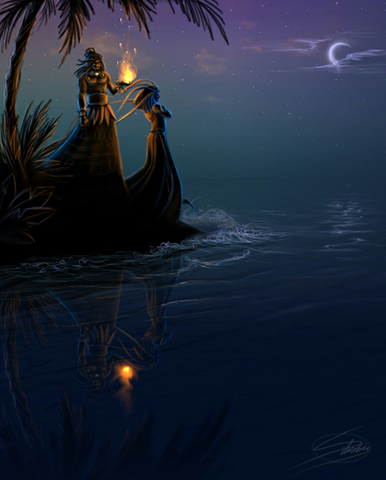 Now might be a good time to check out a Hawaiian tribal dance.
The beautiful elegance of the Hawaiian islands is represented in this minimalist design.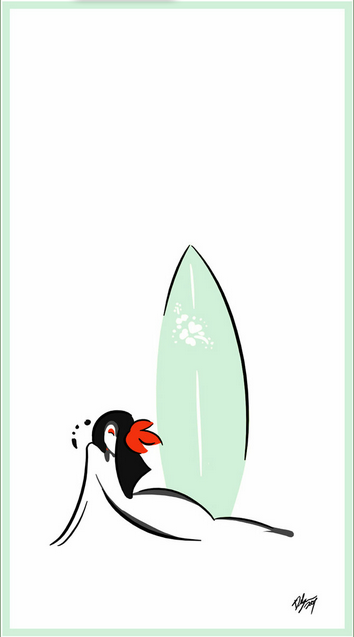 More beautiful Hawaii:
The Hawaiian goddess of fire, lightning, dance, and volcanoes!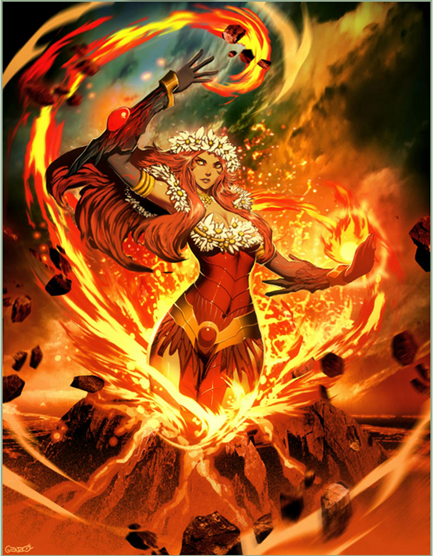 Check out Pele's handiwork in this video on Kilauea:
This fun pinup features stereotypical Hawaiian elements:  the ukulele, hibiscus flowers and a grass skirt.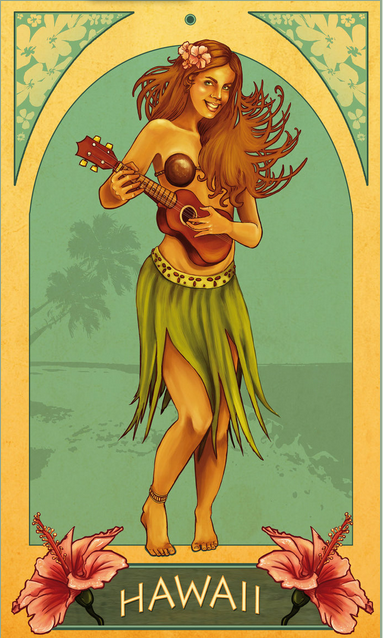 Check out the ukulele action in the music of IZ:
Red-crested cardinals and hibiscus flowers are native Hawaiian flora and fauna.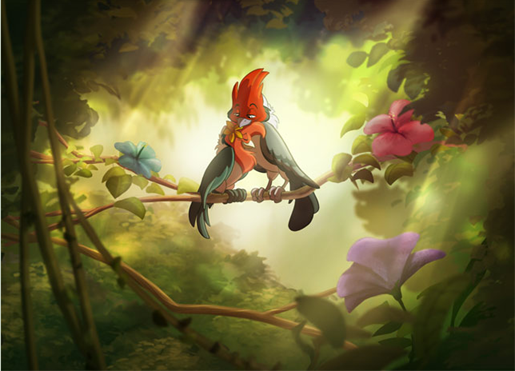 Here's the bird in the wild:
One of Hawaii's most famous, secluded, and beautiful spots, captured in a surreal design.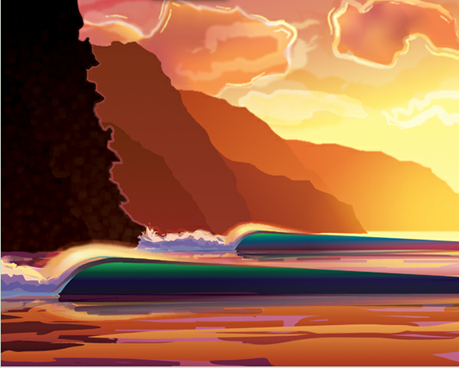 Na Pali is also famous for its sea caves:
Tikis are large humanoid carvings in wood and stone found on Polynesian islands such as the Hawaiian islands.  This is a cubist take on tikis.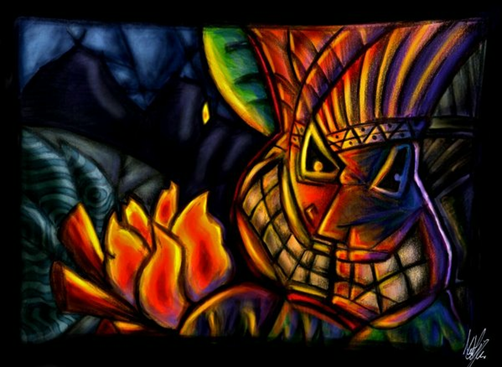 Check out modern tiki carving… with a chain saw!