Modern pirates recently dominated the media, but it's the classic, even romantic, version of the pirate that still inspires us today.  Pirates have been represented in every from of art and design, from posters and paintings to postcards and film.  Sept. 19 is Talk Like a Pirate Day, and in celebration I've shared 10 amazing pirate designs for your inspiration.  Oh, and if you want to brush up on your pirate lingo, check out the official Talk Like a Pirate Day website.  Arrr ...
This, I believe, is what swashbuckling is all about.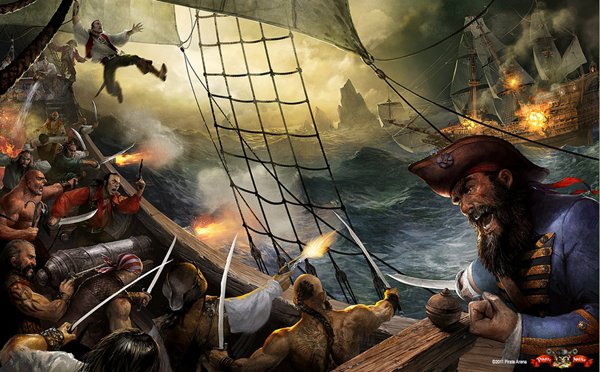 This pirate's paradise would be a great vacation for anyone, especially if you came armed with a treasure map!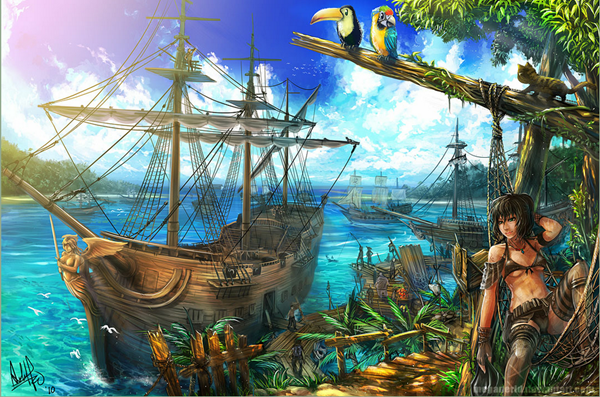 If Manson were a pirate, this is what he would look like.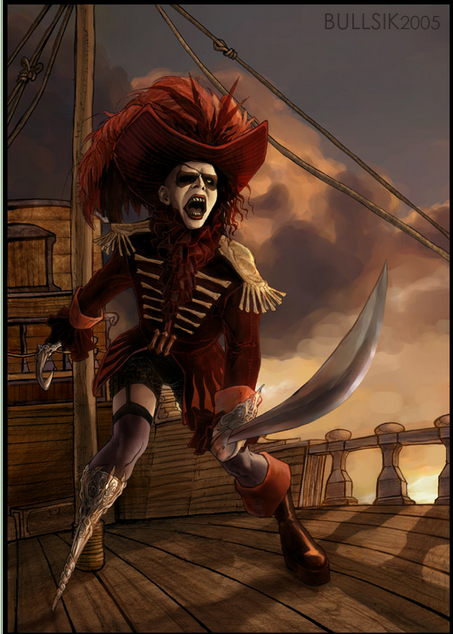 A sketch of the "Pirates of the Caribbean" Jolly Roger.  Sweet!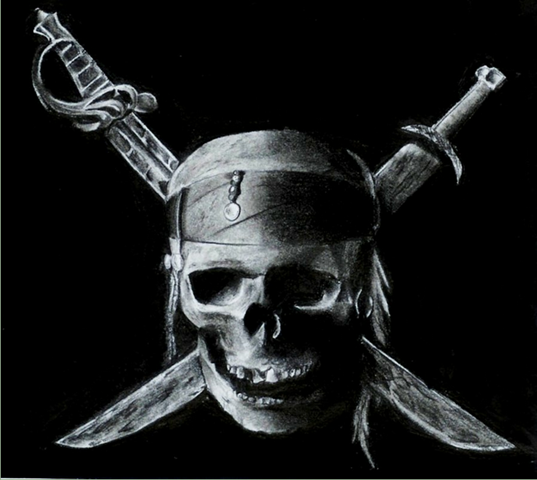 This romantic pirate image vector would make an awesome printed poster!
Sorta reminds you of "The Goonies," doesn't it?
A wicked pirate skeleton design painted in Photoshop!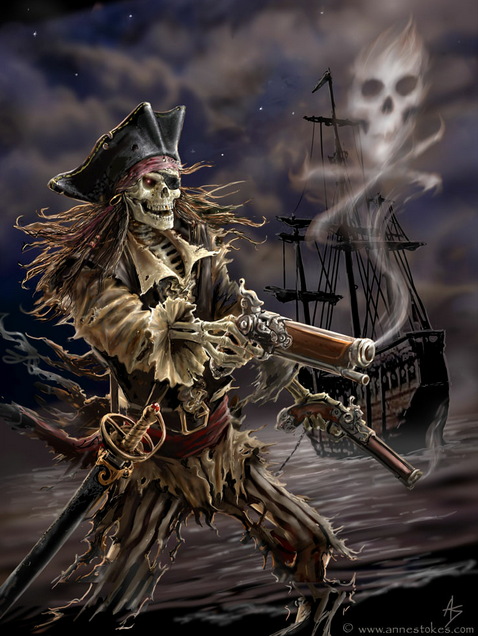 Another Goonie-esque lost pirate treasure cave, again by Miggs69, a rather talented designer.  This is the kind of artwork I could proudly hang in the ol' man cave.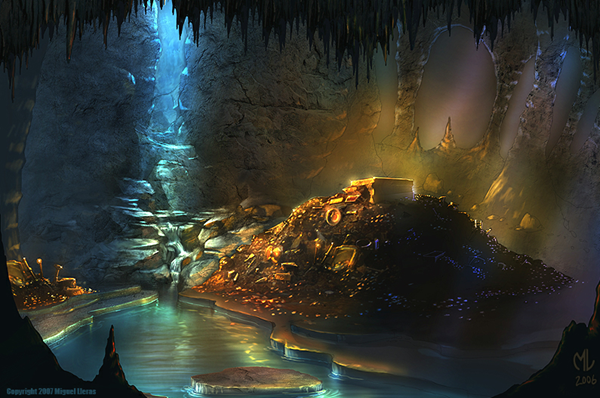 Apparently, you really can't take it with you.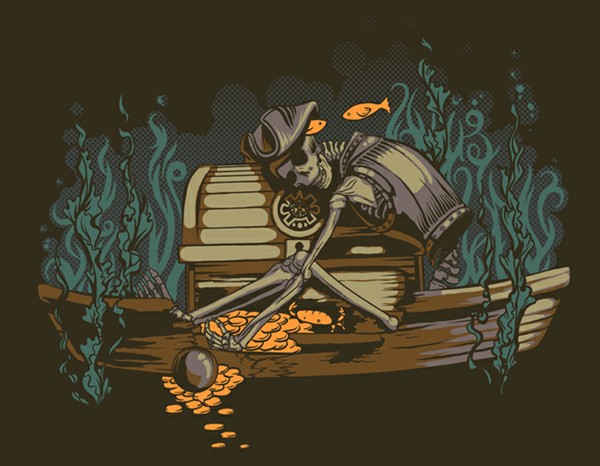 Some of the biggest mistakes happen when you open small packages.  I doubt this entrapped spirit is about to give the pirate three wishes!