October is National Pizza Month, so there's no better time to take a closer look at pizza menu designs.  I believe that pizza menu designs play a major role in which pizzerias customers choose, especially when it comes to travelers.  Vacationers and business people both enjoy trying local fare when visiting new cities, and many hotels keep nearby pizzeria menus at the customer service desk.  When you only have one shot, how do you decide which pizzeria to order from?  Menu choices aside (hey, everyone has pepperoni and supreme, right?), and everything else being equal, you'll probably pick the pizzeria that has the most compelling menu design.  Let's take a look at 10 awesome pizza menu designs that are sure to generate business.
Detroit Style Pizza Co. earned the title of World's Best Pizza at the 2012 International Pizza Expo, and they showcase their award-winning pizzas at the top of their menu.  The story is interesting and exciting, and the menu design is bold and attention-getting.
Tony Gemignani, a World Champion Pizza Maker, owns this San Francisco pizzeria.  The printable menu folds in to reveal the front design.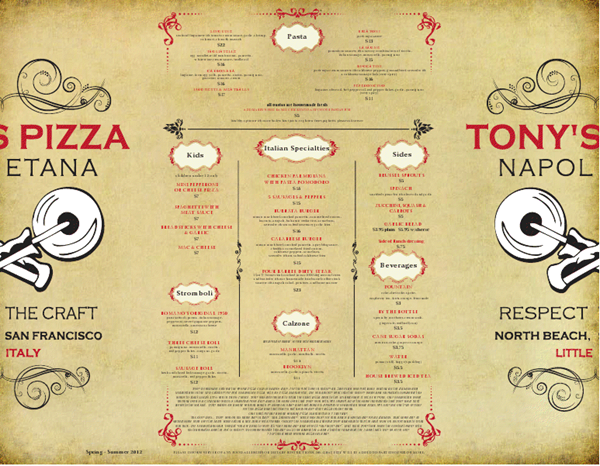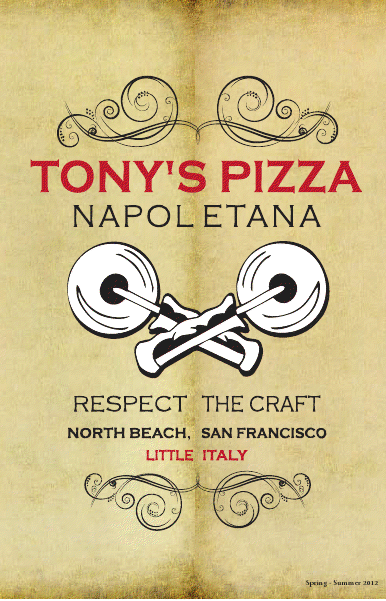 Giordano's features a unique Chicago-style stuffed crust pizza with plenty of hearty sauce on top, and they showcase their pizza right on the front of the menu.  The colors and history section mean tradition is a priority, which helps motivate customers to try a unique local dish.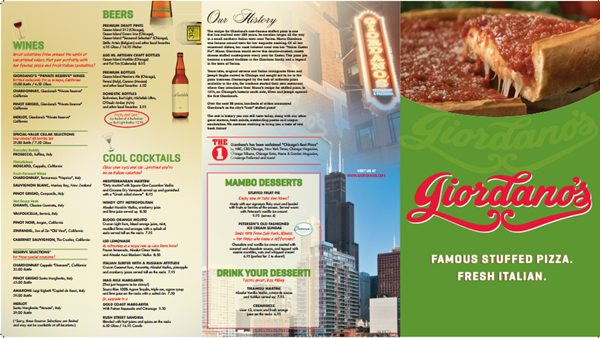 The Colorado-based pizzeria was featured on "Man vs. Food," and their large menu features a rustic font perfect for the location.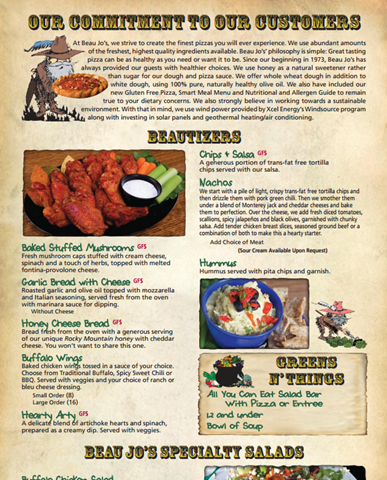 The cleanest and most original pizza menu design on my list, Naked Pizza features color icons that represent menu items and pizza toppings.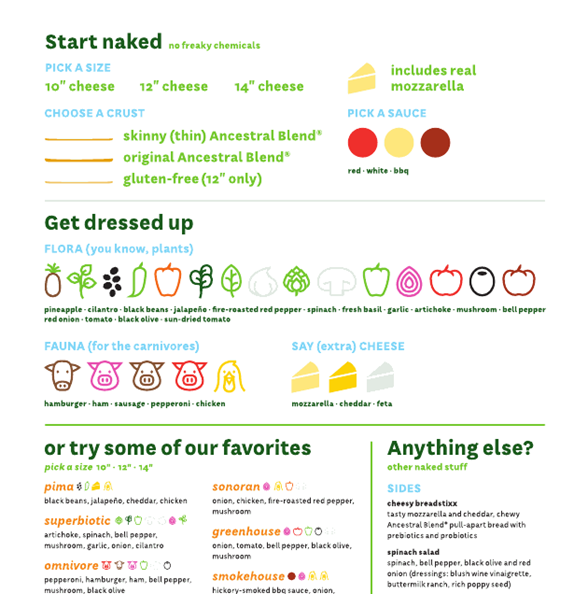 Large, colorful fonts in brand colors set off what would otherwise be a rather plain pizza menu.  Each section is well-defined and easy to read.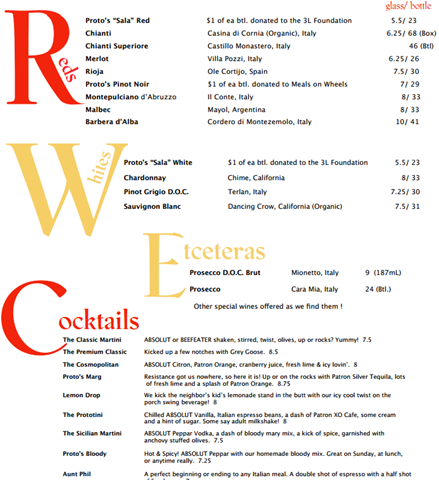 This Florida-based pizzeria has a well-branded menu that employs excellent use of color to highlight menu items, specials and other information the company wants customers to notice.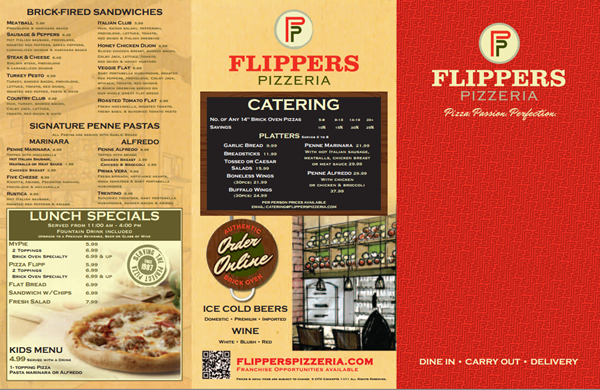 One of the best pizza menu designs here.  This menu features an attention-getting, well-branded cover, an easy-to-follow interior grid layout, and large font headings for fast navigation.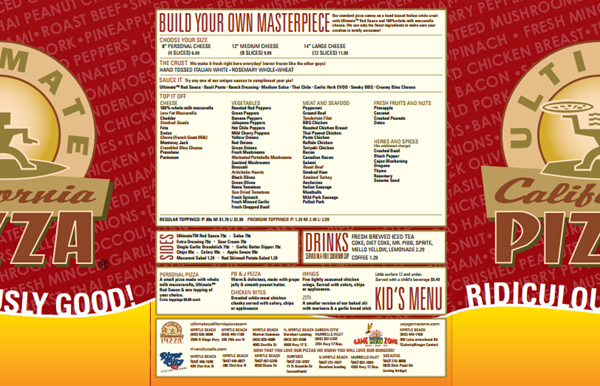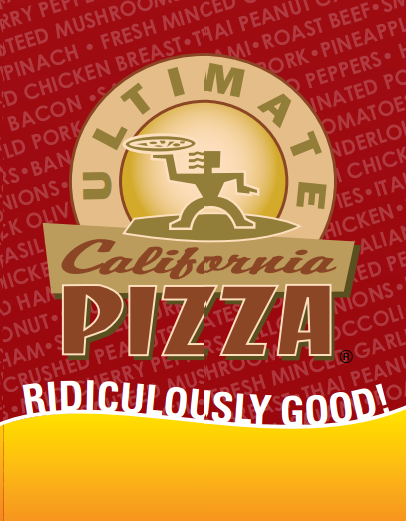 This pizzeria has a California theme, which is echoed throughout the menu design.  A great branding tool that also helps create the right atmosphere.
At first glance this pizzeria's menu might not seem remarkable, but closer inspection reveals that the bottom looks like an old-style mechanic's invoice.  This is consistent with the company brand and theme, since the pizzeria is located in an old service garage.