Outside of sustenance, I'm not sure I totally understand our fascination with vegetables.  From Cabbagehead to VeggieTales, vegetables have formed the foundation of funny and weird media.  In odd appreciation, I've listed 10 services of weird designs that feature vegetables below.
A lecherous potato stalks a stalk!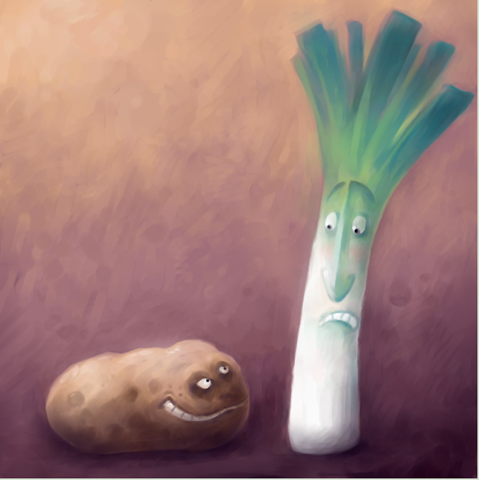 I wonder what property insurance costs when your home is made out of your favorite food.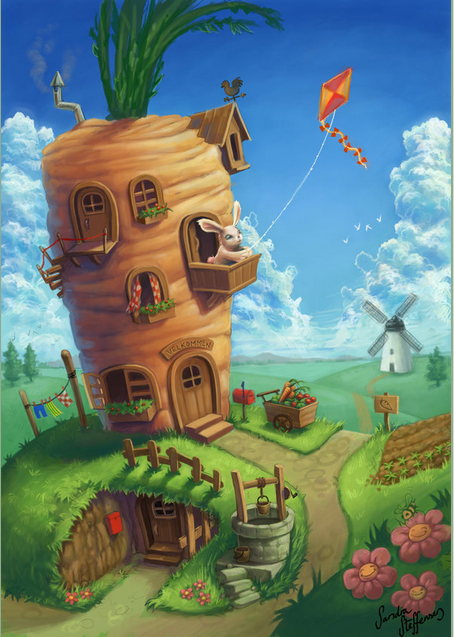 This isn't what I had in mind when I heard chopping onions could make you cry.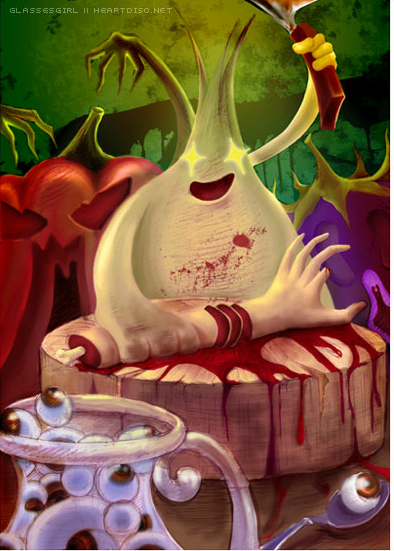 I love this crazy cartoon; it reminds of one of the shorts we'd sometimes be treated to between Saturday morning cartoons.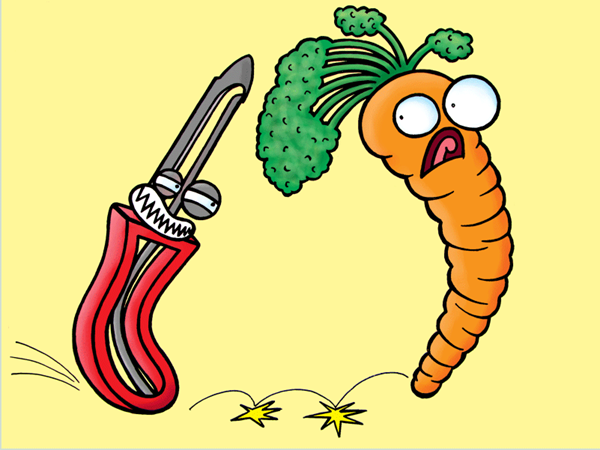 Fruit art that stings!  A creative piece that I'd love to see made into a creepy Claymation video.  It kind of reminds me of the beasts in "The Nightmare Before Christmas."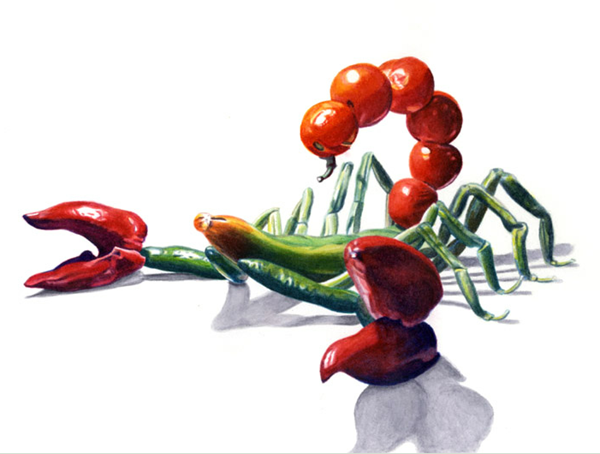 You know this would be awesome.  Lends another meaning to the term "fruit fly."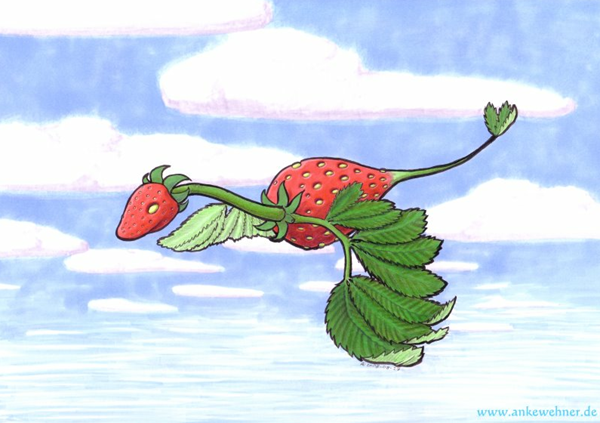 I'm guessing the peeler above wouldn't mess with this cool yet creepy carrot!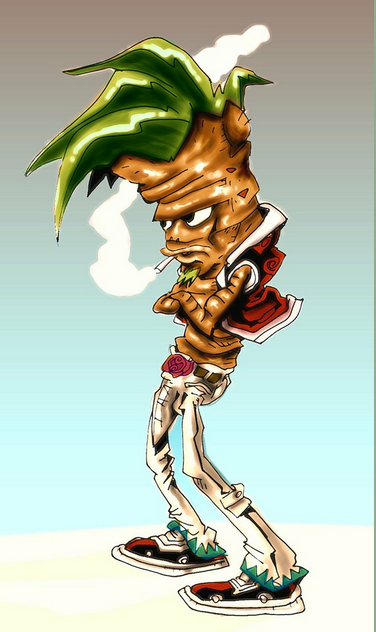 A turnip-powered mind makes one a great writer, so contends the designer.  I wonder how well pencils work underwater?
From the pathetic expression to the inexplicable pink bikini, this is one seriously distressed potato.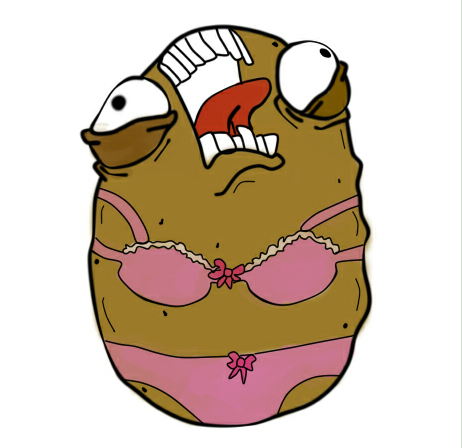 The designer offers his take on a newly discovered species:  "The largest member of the sea tuber family is the great tusked yam. Weighing up to two tons, the yams of the north are ungainly on land but sleek and graceful in the water."