Thanksgiving is just around the corner, so here are three turkey design tutorials you can use as inspiration for your own graphic designs this holiday season. Gobble them up now so you can beat the competition to the punch – give your hungry clients what they want and you'll be thankful when you feast off the profits!
Learn how to draw turkey cartoons with professional artist Matt Cail, who walks you through a series of free YouTube videos covering all aspects of turkey cartoon drawing strategy, pencil-stroke by pencil-stroke. Even if you don't want to draw turkeys, this is an entertaining lesson you won't want to miss!
How to draw a turkey – in Illustrator
How to draw a Thanksgiving Turkey in Adobe Illustrator CS4 from Grow Media on Vimeo.
If professional graphic design software such as Adobe Illustrator is more your thing, then you need to check out this video tutorial on how to draw a turkey in Illustrator. The video is 35 minutes long and aptly covers every point and click needed along the way – so it's perfect for seasoned professionals and beginners alike. The former might learn a new trick or two, and the latter can follow along to learn basic and advanced Illustrator techniques for making a professional design project.
How to steam a turkey – in Flash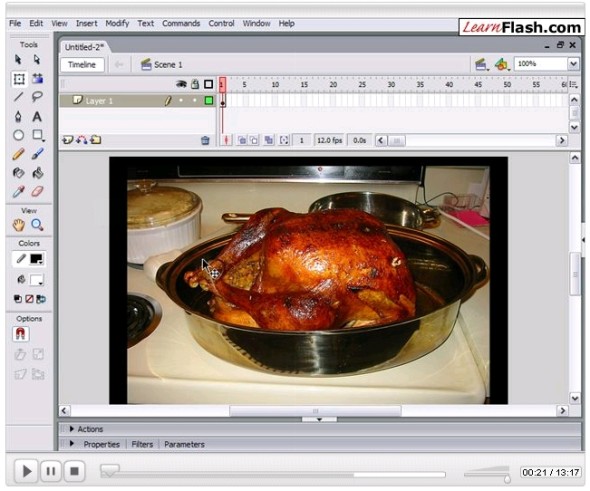 For the animator in you, don't miss this unique tutorial that tells you how to make a roasted turkey appear to be steaming in real time. A click-by-click approach will help both established pros and beginner animators easily follow all the steps needed to create steam that rises, evaporates and disappears from the screen.