Want wicked sales figures?  Try the following 30 ways to market your company in October!
1.  Team up for a cause
Team with a cause-based nonprofit to promote their cause on your posters, flyers and direct-mail marketing campaigns.  Doing so can help you gain access to their list and brand your company.  October is Adopt a Shelter Dog Month, Breast Cancer Awareness Month and National Diabetes Month, among others.
2.  Be sarcastic
October is also Sarcastic Month, so be sarcastic at your competitors' expense!  You might send a postcard with an obviously sarcastic statement that highlights the benefits of buying from you.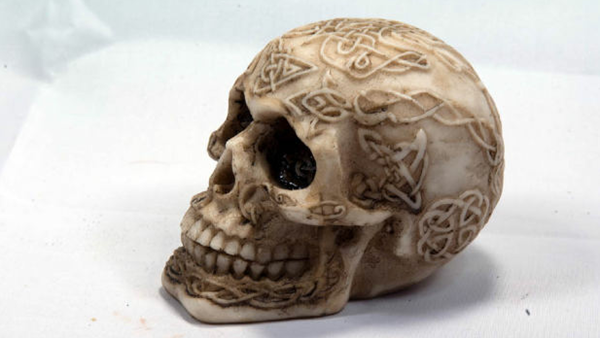 3.  Place a sticker on your car
If you don't have your brand on your car, the anniversary of the day the Ford Model T went on sale (Oct. 1) is a good time to start.
4.  Perform a public service
Take a Saturday to rake leaves for seniors or clean litter from a park.  Make sure you print a banner to place near the street wherever you're working.  Send pictures to local media and post videos on social media.
5.  Sponsor an event
Haunted houses, corn field mazes, campfire cookouts and other events dominate the Halloween season.  Your company can sponsor events to get your name out – and make sure everyone goes home with your business card, brochure or coupon.
6.  Come and Take It Day
Oct. 6 is Come and Take It Day, and you can use it as an opportunity to promote a special sale.  Tell customers to "come and take it."
7.  Oktoberfest beer tasting
You and other merchants could work together to host a beer tasting event for Oktoberfest.  Print flyers, posters and banners to promote your event; make sure everyone leaves with your brochure and other marketing materials.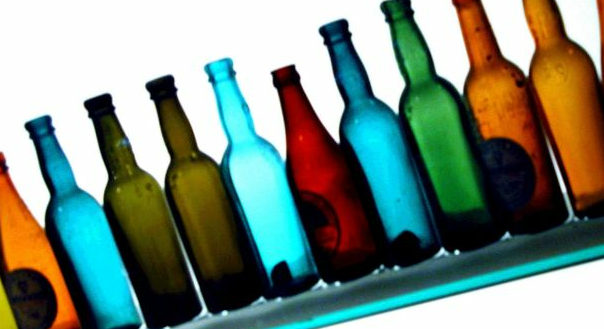 8.  Smile contest
Host a smile contest on social media platforms for your customers for World Smile Day on Oct. 7, then give the winner a cool prize.
9.  Sweetest Day promotions
Launch a promotion for Sweetest Day (Oct. 23), especially if your product or service can cater to gifting couples.
10.  Get a festival booth
From Oktoberfest to Halloween crafts, October is a great month for finding festivals and trade shows you can use as platforms to get your name out there.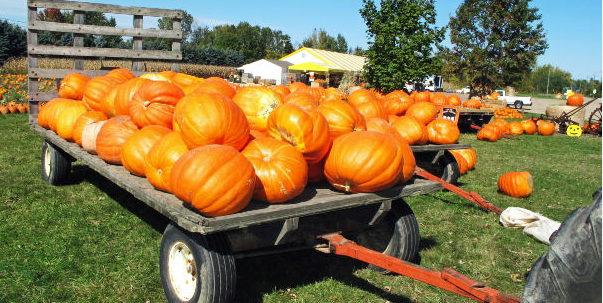 11.  Place banners at busy intersections
Vinyl banners are cheap to print, so seek opportunities to place vinyl banners in busy intersections.
12.  Postcard direct mailers
Postcards are super affordable and allow you to get your message in front of a highly targeted customer base.
13.  Hold an "early bird" Black Friday sale
Black Friday is still a month away, but you can have an "early bird" Black Friday sale with incredible prices that will get customers to your door in a hurry.
14.  Market somewhere "weird"
Find opportunities to take advantage of October's predominant Halloween theme and market in weird, unexpected places such as restrooms, ceilings, floors and mirrors.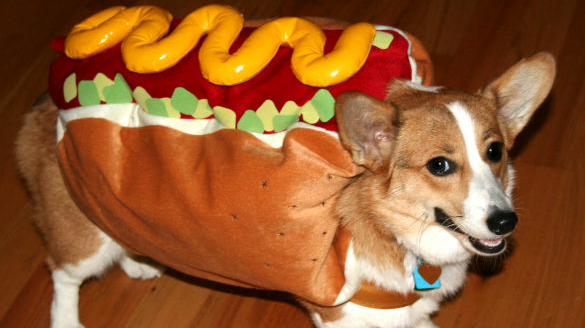 15.  Try print-to-mobile marketing
If you haven't done so yet, develop a QR Code or Augmented Reality campaign in which customers can point their mobile devices at posters, postcards, brochures, business cards, flyers, or hang tags to get special content and discounts.
16.  Enter a zombie crawl
Zombie crawls are all the rage; enter one wearing your company shirt or using your company's product.
17.  Door hangers
Recruit others to help you blanket a target area with door hangers; entice them with an after-party.  Don't distribute door hangers dressed as a zombie.
18.  Drive a haunted hearse
You can decorate your car like a haunted hearse or some other creepy automobile, then make your brand name prominent.  You will get attention.
19.  Put up a horrific store front
Get in the Halloween spirit with an attention-getting spooky store front.
20.  Give cool stuff away
Print promotional Halloween-themed pencils, notepads, coolie cups, and more to give to schools and clients.
21.  Print calendars
Calendars are great for marketing 365 days per year.  Get next year's calendar out in October so customers put yours up first.  Include the last three months of this year so they can start using it right away.
22.  Print spooky business cards
You can make your brand stand out with a custom business card just for Halloween.  You might print a spider on your logo, for example.
23.  Do Trick Or Treat
Hand out goodies to kids for Trick or Treat.  Hand out shirts, brochures, business cards and coolie cups to adults.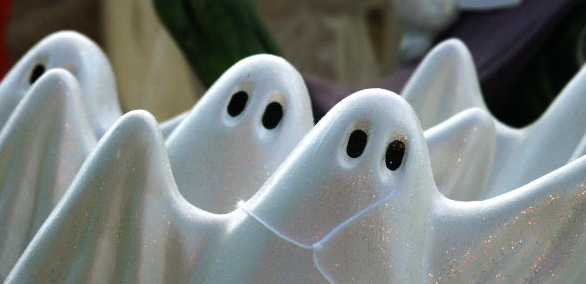 24.  Print magnets
Print magnets with sports schedules or calendars so your brand is prominently displayed on refrigerators year-round.
25.  Host in-store Halloween games
Give customers discounts for pinning the tail on the werewolf or doing the fastest mummy wrap!
26.  Send greeting cards
Send the perfect spooky sentiment (along with a special offer) in an unexpected yet appreciated Halloween greeting card.
27.  Host a Halloween party
Sponsor a costume party at a local hall, complete with music, food and drinks.  Send invitation cards to invite guests.
28.  Costume contest
Give a discount or prize to the person with the best costume to enter your establishment or post a photo on your Facebook page.
29.  Fun posters
Scare up attention by placing posters in high-traffic areas or places where your target customers frequent.
30.  Carve your logo in a jack-o-lantern
Promote your brand with a jack-o-lantern that bears your logo.