We host a New Year's Eve party at my house every year. It's our way of saying, "We have two young children, and it's like heck getting a sitter, so everyone we know should also forgo going out on the town and bring their kids to our house and try to keep up a decent social life with a dozen-and-a-half screaming kids at our feet."
In short, New Year's Eve rocks at my house. You know that's right.
And despite the inevitable mess associated with allowing a pack of hungry children to stay up past midnight brings, there are distinct advantages to hosting one's own New Year's Eve party. For one, you get to decide what's on the menu. You also get to decide what music will be played and what games – other than corralling wild children – you'll play. You set the theme with your choice of decorations, and you get to make the beverage rules (hard liquor isn't just OK at hour house; it's the rule).
And, you get to decide what your New Year's Eve invitation cards will look like. We always like to go with something a little nutty and off the wall, reserving sentiment to the roughly three minutes "Auld Lang Syne" plays after the ball drops.
In that spirit, I'd like to share with you five New Year's Eve party invitation card designs I consider to be absolutely awesome. You can use them as inspiration for your own New Year's Eve party invitations this year.
Join Us In Closing Out the Latest Worst Year Ever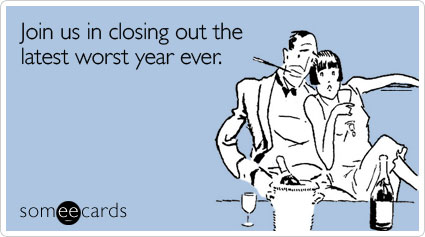 Get In Touch With Your Inner Homer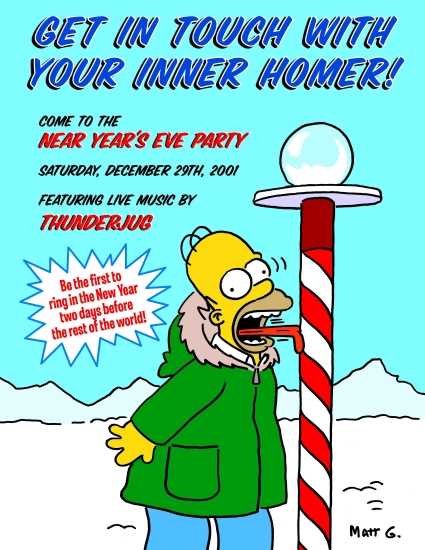 Restricted to Party Animals Only