Earlier this month (March 7-11) was Newspapers In Education Week. If you're not familiar with Newspapers In Education, or NIE, it is a program that basically provides curriculum and newspapers for classroom use. It develops lesson plans that help teach students how to use newspapers as research and information sources, and fosters a love for reading.
All good things, and so in the spirit of NIE Week I thought it prudent to highlight some of the best newspaper flag designs out there today. For all you traditionalists, I skipped all the calligraphic newspaper flags that retain the look of the days when they were hand-engraved (sorry New York Times and about a thousand others). I went on the lookout for newspaper flag designs that lend a fresh perspective on style. I think you'll agree.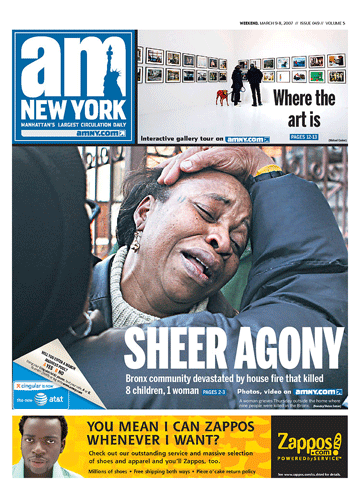 I like this newspaper flag design because it has a great logo, and it places the entire flag in a left-aligned box – very different from most traditional newspapers. Notice how the box leaves room for an ad? I used to work in the newspaper business, and giving up front page ad space was editorial blasphemy. You need to get with the times, baby, and make some money!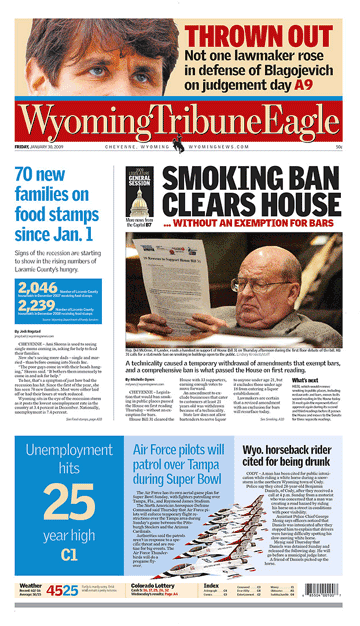 I like this flag design for three reasons. One, it has a relatively basic, modern font. Two, it is inside a color box. Three, below the box is a clean layout with necessary edition information and a neat little logo.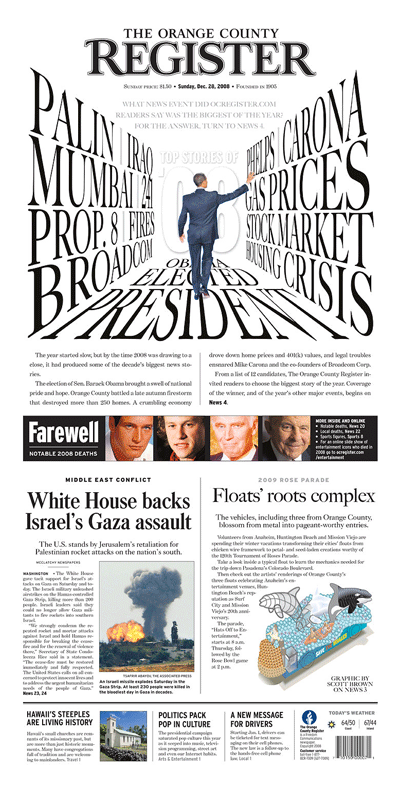 Clean layout. Simple, yet unique, font. Neat outline. This is a sweet nameplate, and the coolest part is it would work well on a website or direct-mail marketing piece as well. Good overall design.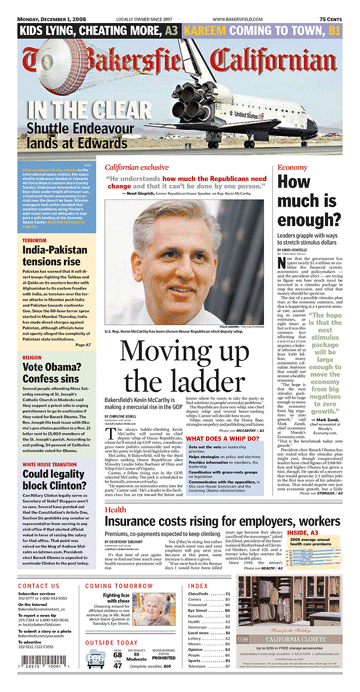 A neat design technique in which the flag logo is placed inside a photo. The photo background is behind the logo, but the photo foreground is in front of it. Cool beans, man. Did I just date myself?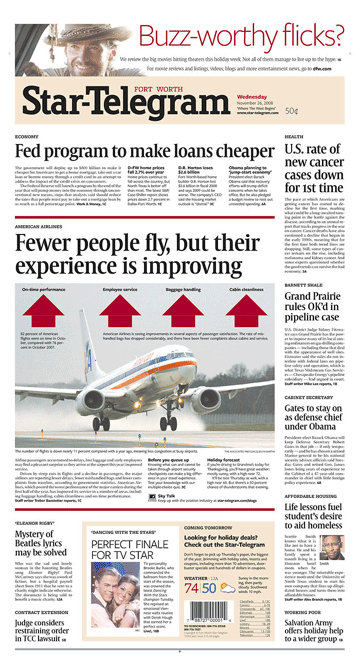 I think this flag design is awesome because it is simple. It is in a color box. It is unique in that the "Fort Worth" part of the name is small and in a different color font. But what I find most unique is the edition information is off to the right in a clean, simple design that makes for attractive, easy reading.