Holiday cards are a joy to give and receive, but they're not always a joy to graphic designers. Despite the fact that holiday cards represent a lucrative market for talented designers, many find it challenging to introduce fresh, innovative ideas that still retain the spirit of the holidays.
The trick, my friends, is to be able to put a spin on old themes to create fresh, new designs that dazzle the eye and tickle the mind. If you're stuck for inspiration, see if you can stir up a fresh batch of creativity by studying the work of the five graphic designers I've showcased below. I think you'll find that these holiday card ideas are pretty awesome ... especially if they had been yours. Snowman tie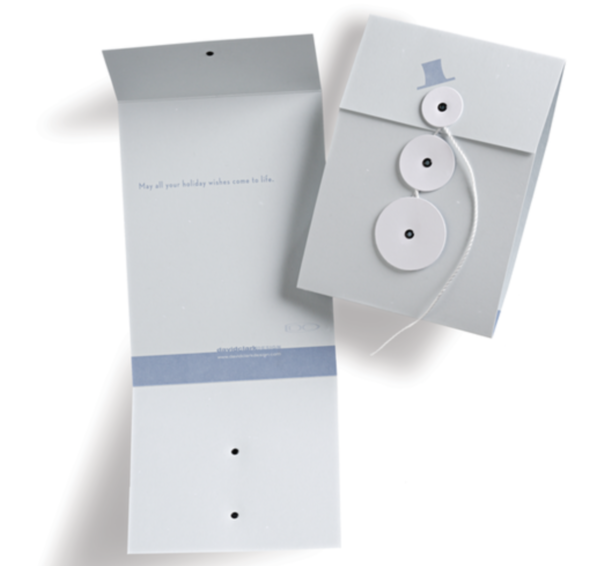 Tying greeting cards together with a bit of string wrapped around circular knobs isn't a new idea, but doing so in a fashion that mimics a snowman is. Excellent work by designer Rebecca Gelder. A peck on the nose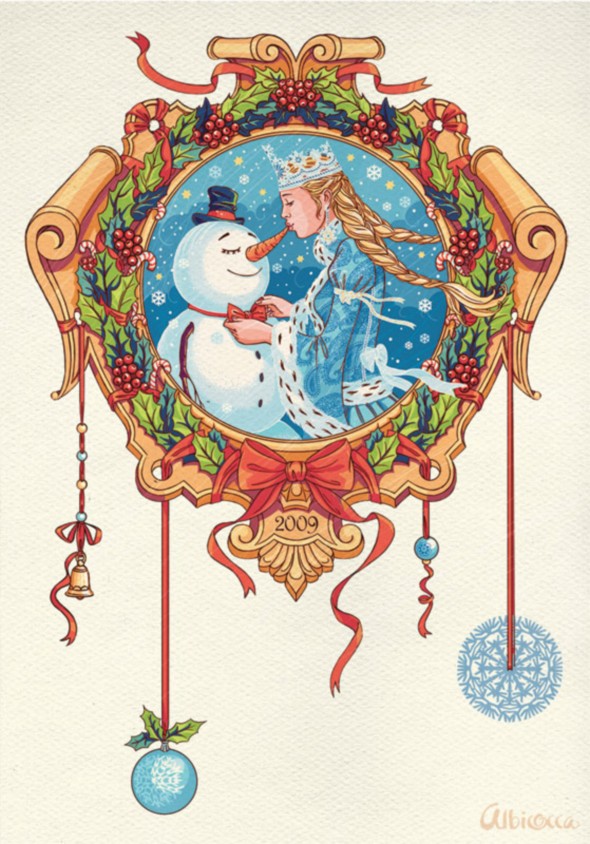 Looking for something sweet and sentimental, yet new and unique to the holidays? How about a snow queen kissing a snowman on the end of his carrot nose? Nicely done by designer Elena Dolgova. Ho Ho Ho 2010!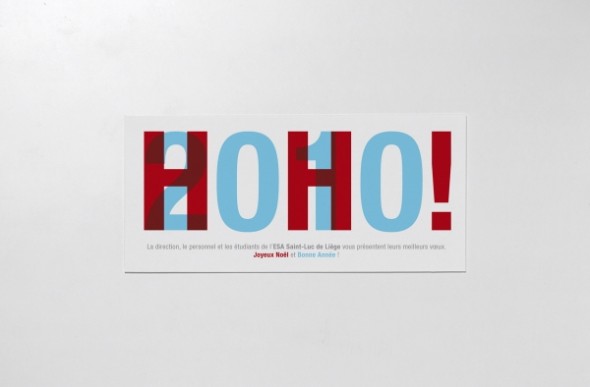 I always love artwork that plays with letters, and this one by Fernando Jose Perez hits the spot. Robotic reindeer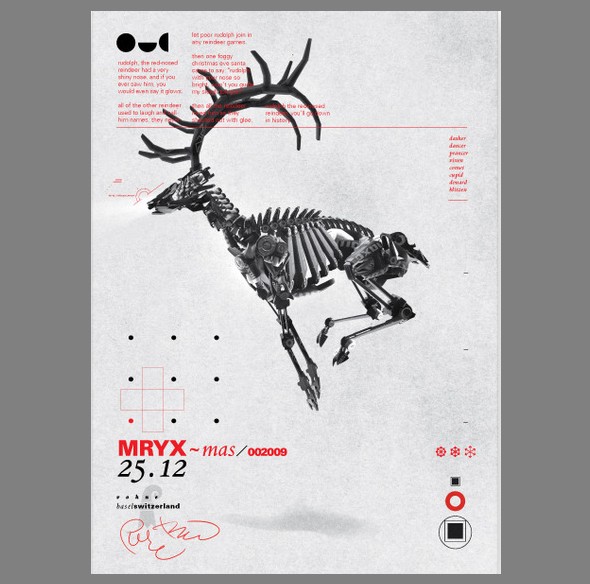 Every wondered how Santa's able to make his trip around the globe so quickly? In Travis Purrington's card it's because his reindeer are terminators! A Santa you can slug a beer with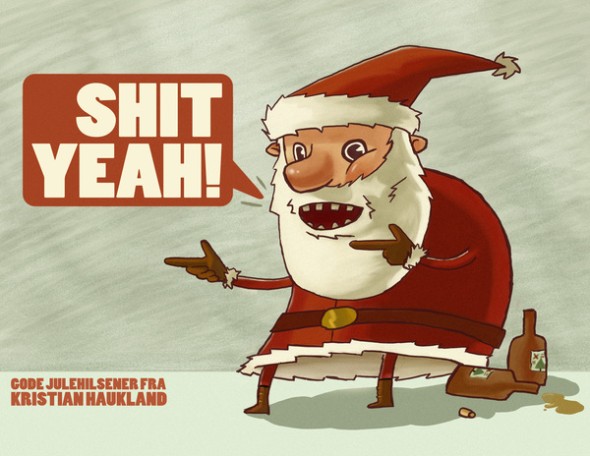 Totally inappropriate yet hilariously addictive, this Santa by Kristian Haukland is perfect for the comedic college drinking buddy you wish your wife would let you hang out with.