Sales data sheets are perfect tools for companies that sell products or services. Sales data sheets allow you to concisely sum up the benefits of a specific product or service and couple that copy with stimulating artwork designed to motivate customers to choose you over your competitors. The best part is you can customize your own sales data sheets for free when you choose a professionally designed template from the PsPrint Design Marketplace Gallery. Here are five profit boosting sales data sheet designs you can customize to fit your company; or choose from hundreds of other free professional sales data sheet designs in the gallery.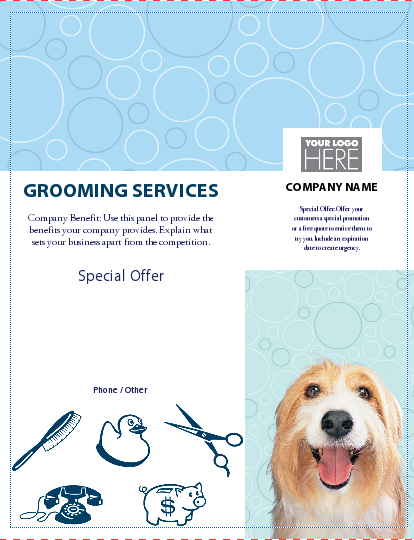 The friendly dog, blue icons, and light aqua textured background give this sales data sheet a stylish look that would be perfect for any dog groomer.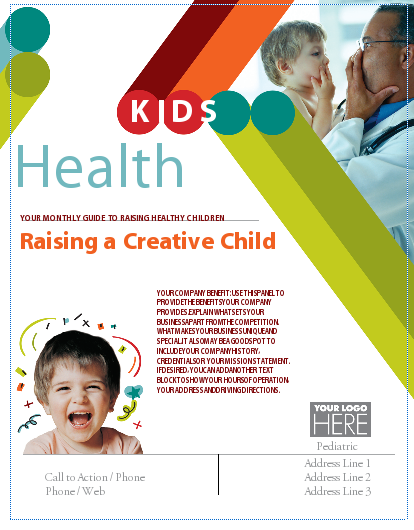 Going to the doctor is never fun, especially for kids. This pediatrician sales data sheet can help ease parents' minds by demonstrating that you understand that children require special treatment, and so they will feel more comfortable bringing their kids to see you.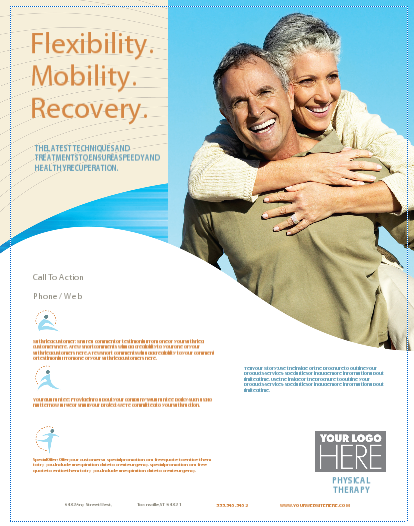 As we age, we want to remain vibrant and active. This sales data sheet depicts happy, active seniors who are loving life. The sample copy is for medical treatments, but this sales sheet design could easily be customized for a wide range of services, including insurance and health clubs.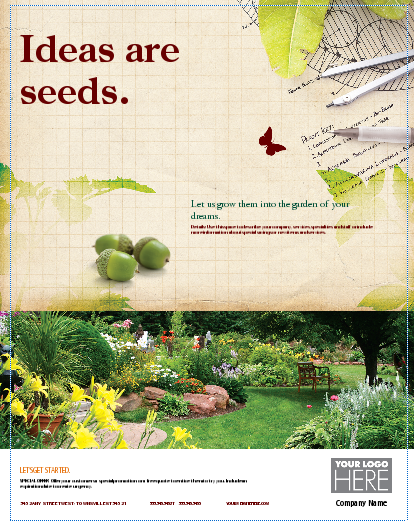 An elegant, attention-getting design with room for a full-width, full-color photo makes this sales data sheet perfect for a landscaper, but it could also be customized for a lawn care company or even an art gallery.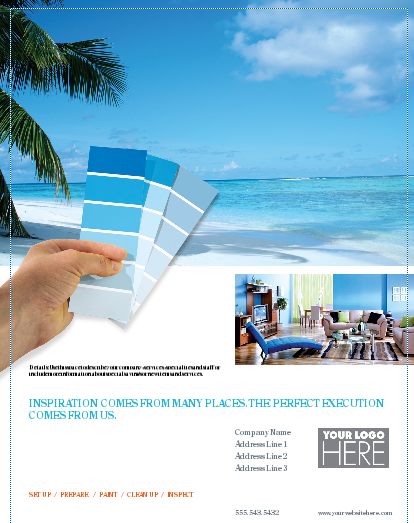 When you can't go to the beach, bring the beach to you! That's what this colorful sales data sheet says, and it would be the perfect sales tool for a paint company, a painter or an interior designer.
About the Author:
| | |
| --- | --- |
| | Brian Morris serves in various capacities as a freelance writer, content developer and public relations specialist for growing small businesses. His previous roles included managing editor for a hometown newspaper and club bartender for a group of quasi-alcoholics. When he's not writing, he's usually counting lost follicles and wondering what he ever did with his time before his two children were born. |