April Fools' Day is notoriously a prankster's holiday, and corporations have been behind some of the most elaborate and humorous April Fools' Day pranks in history. It makes sense because the best corporate April Fools' Day advertisements lead to massive press coverage, a slick PR move by injecting a bit of humor in times of hard knocks. To celebrate the creativity and audacity of some of the most memorable pranksters, I've listed a few of the best April Fools' Day advertisements here.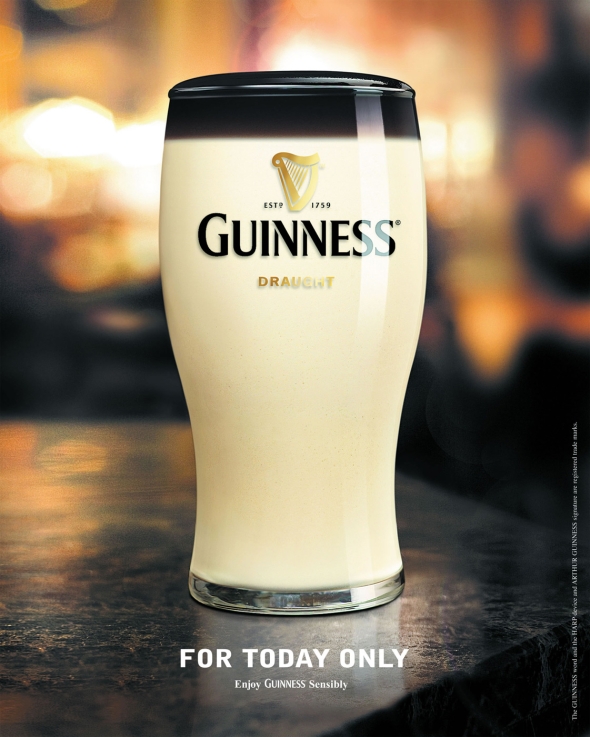 Guinness is known for its dark malt-colored beer and soft foamy head. On April Fools' Day, the company distributed posters that depicted the beer in reverse.
BMW: Canine Repellent Alloy Protection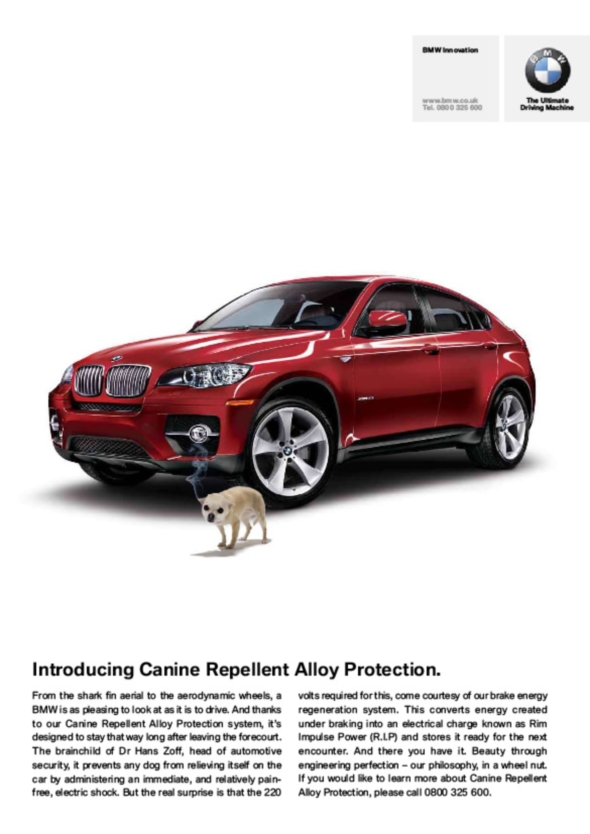 BMW unleashed an April Fools' advertisement in 2008 espousing the virtues of its new Canine Repellent Alloy Protection, or C.R.A.P., which prevented dogs from urinating on your tires.
Google is well-known for its April Fools' Day hoaxes, including the free broadband that operated via sewer lines, and Google Translate for Animals. This year they've launched "Gmail Motion," a new technology that allows Gmail users to execute commands via body motions, Nintendo Wii style.
Dr. Pepper Chatroulette Cheerleader
Dr. Pepper made a splash when it lured viewers in with a bouncing cheerleader on Chatroulette, then pulled a switcheroo by replacing her with a wig-toting middle-aged man. April Fools' indeed.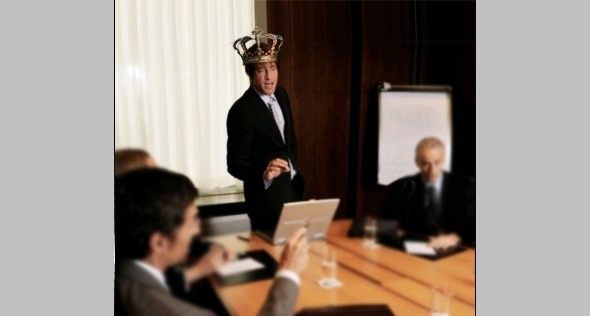 An invitation-only collection of items that are marked up rather than discounted. Groupon for the elite. Selections include water-scented fragrance, a faceless watch and a crown. Requirements include proof of silver mine ownership and having a minimum of 20 to 40 servants.
Taco Bell Buys the Liberty Bell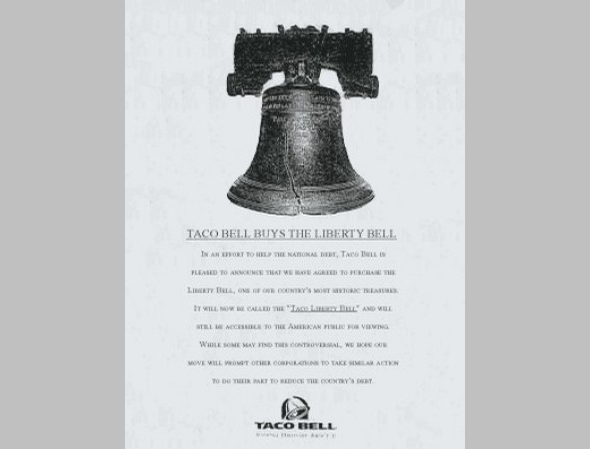 In 1996 Taco Bell announced it had purchased the Liberty Bell, to be renamed the "Taco Liberty Bell" and relocated from Philadelphia to California.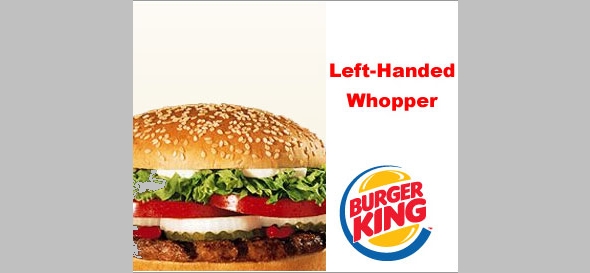 In 1998 Burger King unleashed left-handed Whoppers on unsuspecting (and gullible) fast food patrons. People actually asked for them by name.
Hungry for more April Tomfoolery? Check out the Museum of Hoaxes' list of the top 100 April Fool's Day Hoaxes.