Since the 1970 AFL/NFL merger, football has become the most popular sport in the United States.  You don't have to go far to find a die-hard football fan, and odds are you have a favorite team of your own.  But your favorite team didn't always look like it does today.  The NFL's throwback uniforms prove that, and so do the following logos I deem as the best professional football has ever seen.
The Oakland Raiders played in the AFL from 1960 until the merger, and their logo hasn't changed all that much in terms of concept.  I love the comparison between the Oakland Raiders logo then and now – it's history you can see as the game transitioned from soft leather helmets to hard helmets.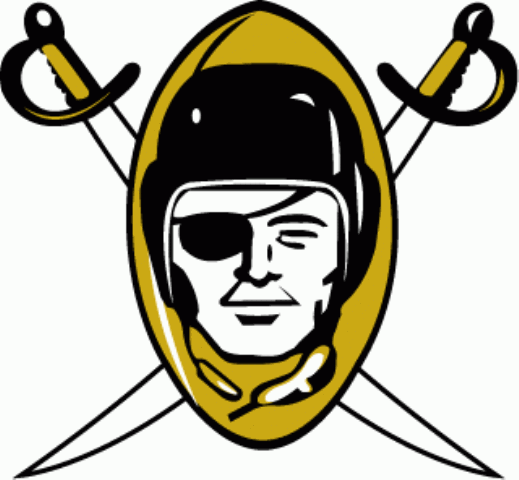 This was the original 49ers logo from 1946 to 1967.  I don't know why they didn't keep it!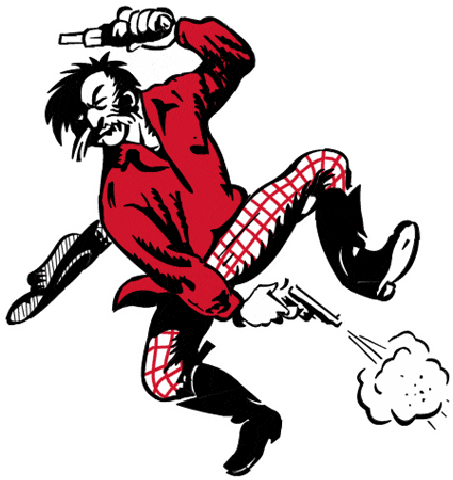 The Steelers used this logo of a steelworker kicking a football from 1960 to 1968.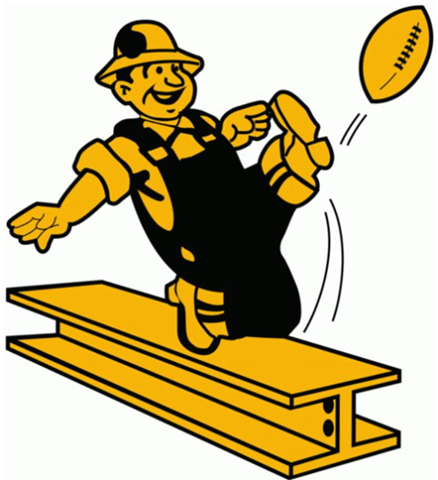 This wasn't the first logo for one of the sport's oldest franchises, but it's my favorite.  The Bears had it from '54 to '73.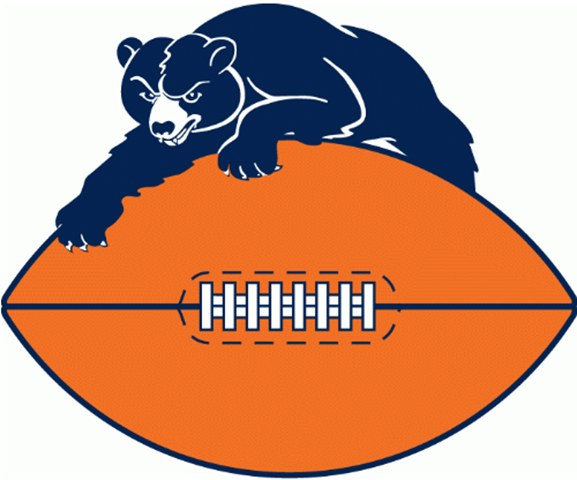 If you've been an NFL fan for a long time, you probably remember this old-school Eagles logo, circa 1987.

From 1950 until 1969, the Browns' logo was an elf-like creature called a Brownie.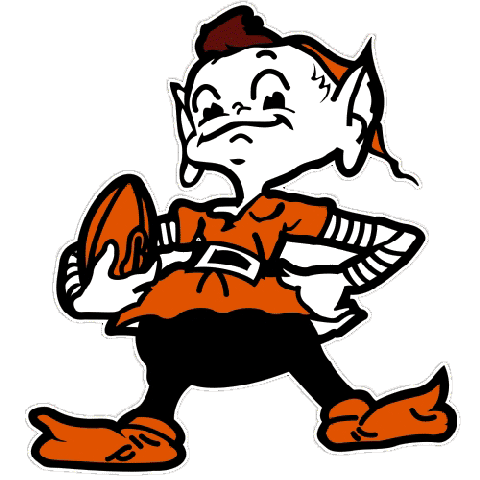 The Bengals used this running tiger logo in 1968 and 1969.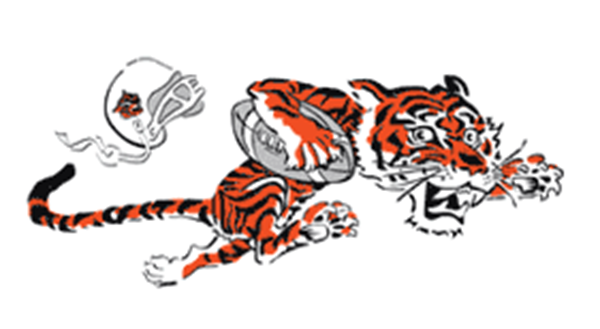 This was the Lions' logo from 1961 to 1969.  Almost looks like it should be on the hood of a car, doesn't it?
While the other logos listed so far have been teams' primary logos, this is an alternate Vikings logo introduced in 1998.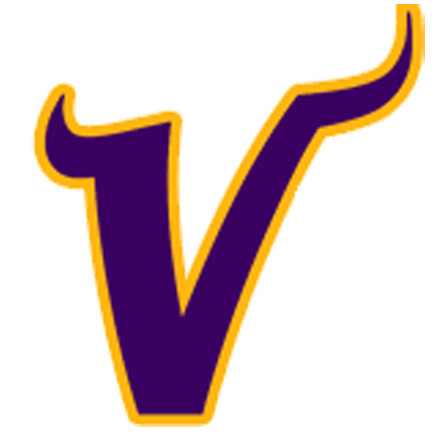 This Falcons logo, employed by the team from '66 to '89, was ahead of its time.  The team's contemporary logo is more a less a modern version of the same.
The modern Saints logo is reminiscent of the old, given the fleur-de-lis centerpiece.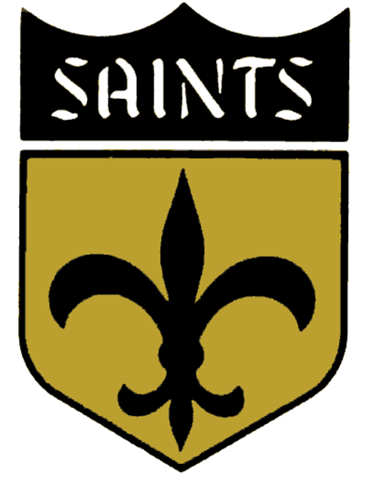 From 1976 until 1996, the Bucs donned this swashbuckling logo.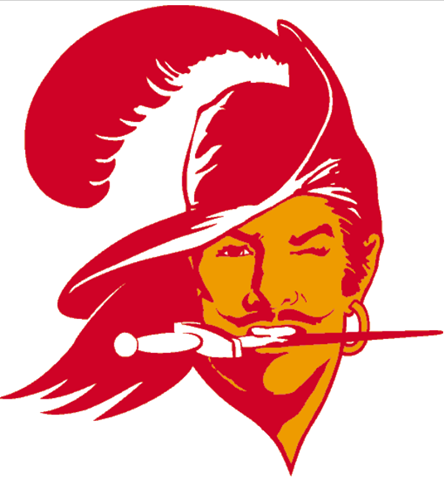 The Bills still feature a buffalo, but their logo today is more exciting than this one used from 1970 to 1973.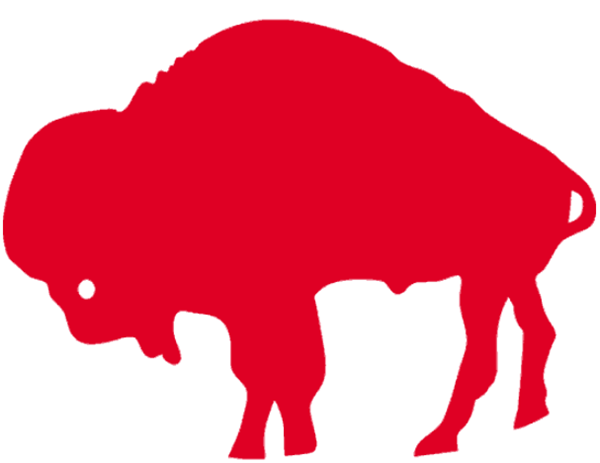 The Pats have featured this logo, originally used from 1971 until 1992, on their throwback uniforms.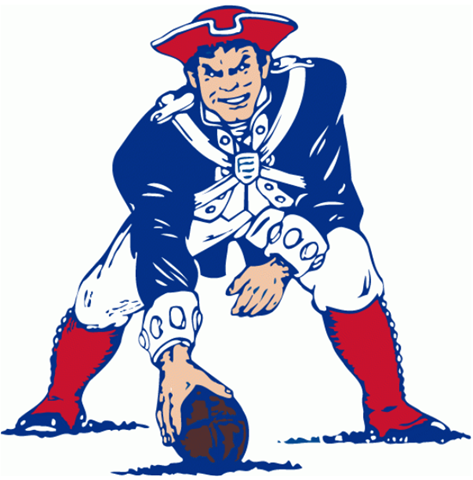 This is my favorite Jets logo, used by the team in 1963.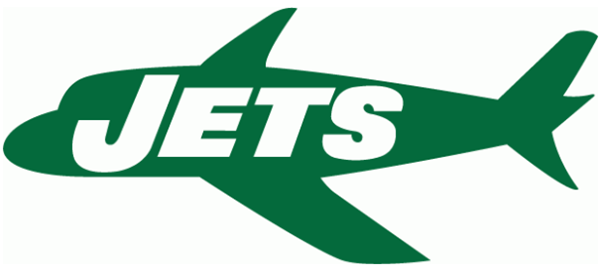 The sleek and square logo was employed by the Giants in 1975.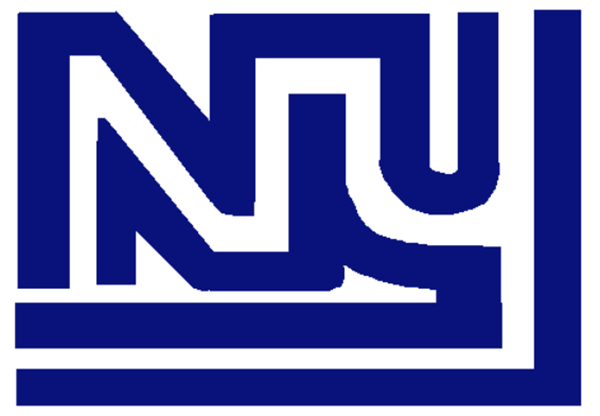 Before they used a feathered Indian head, the Redskins employed an arrowhead from '65 to '69.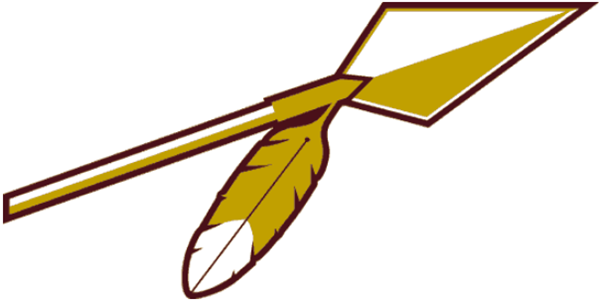 The Broncos used this logo featuring a football player riding a bronco from 1962 until 1967.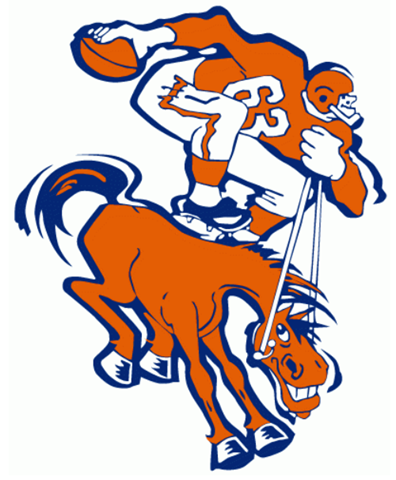 From 1963 until 1969, the Chiefs' logo featured a chieftain running a warpath through Missouri.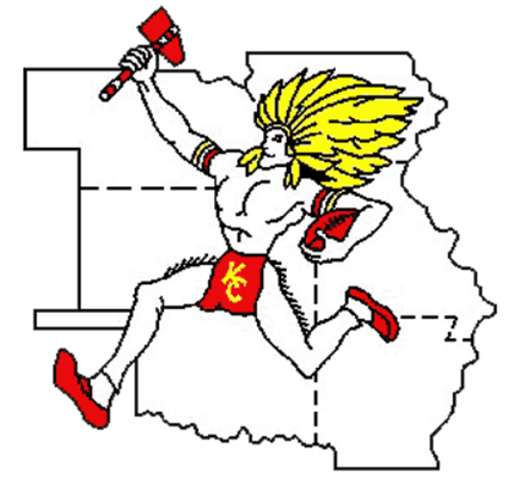 Even though I'm not a big fan of shield logos, I love this Chargers logo used from '61 to '73.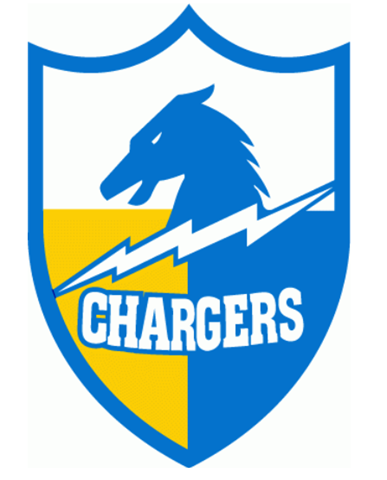 This is one seriously wicked logo, used as an alternate for the Seahawks in 2002.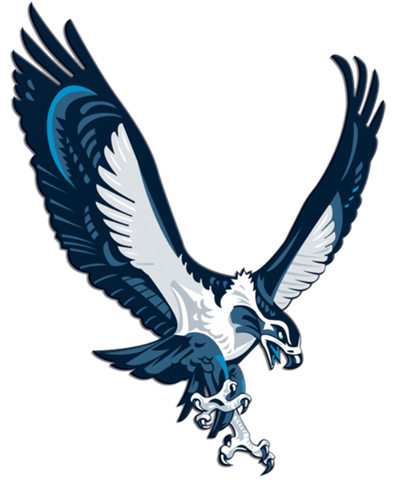 Before the Rams were in St. Louis, they were in Los Angeles.  And this was their logo from 1973 to 1980.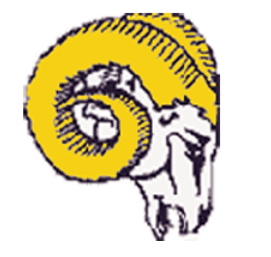 The Ravens don't have a storied history spanning many decades, but they do have some colorful logos.  Case in point:  This striking 1999 alternate.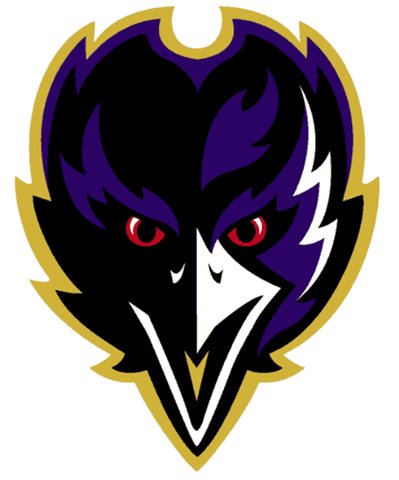 The Packers employed this logo from 1951 to 1955.

That's right, the Oilers.  Before the Texans claimed Houston, the Oilers called it home.  This was their logo from 1980 through 1996.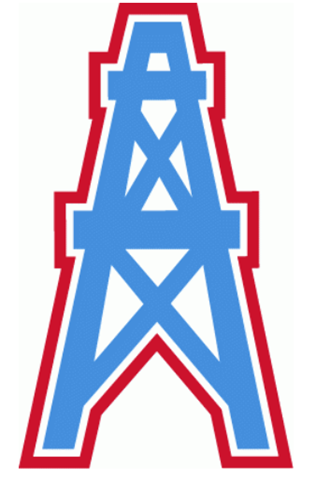 The Colts used to be in Baltimore (Johnny Unitas!), and this was their logo from '61 to '78.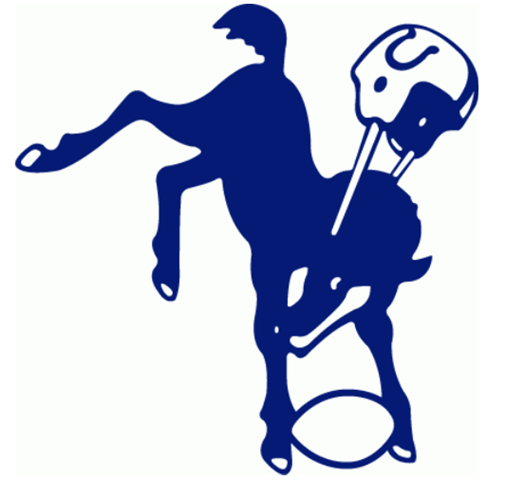 The Jags don't have a long history of logos, but this alternate introduced in 1999 is pretty cool.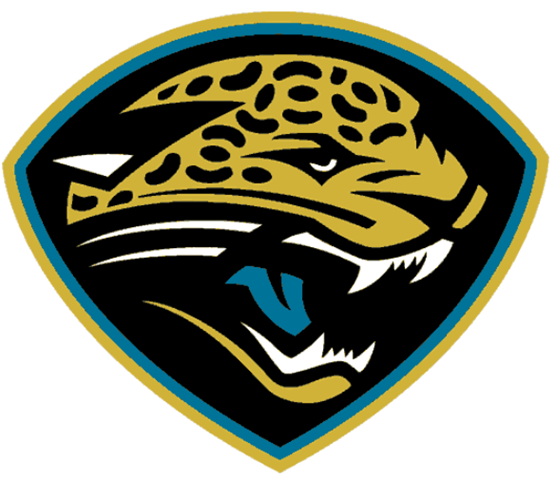 This 1999 alternate lends the Titans a decidedly different look.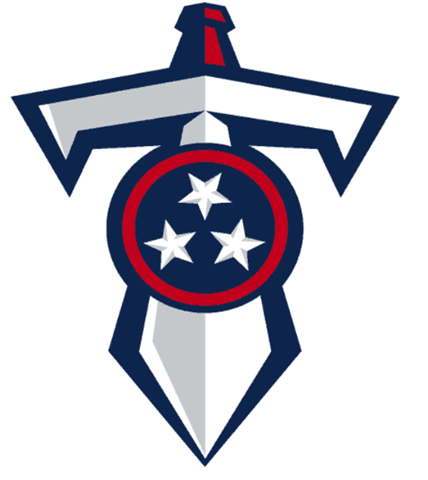 This Panthers alternate logo is one of my all-time favorites; it was employed from 1995 through 2011.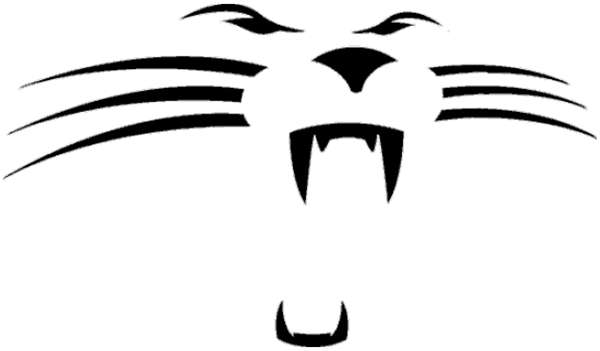 The Dolphins' logo hasn't changed much in concept through the decades, but this unused helmet concept from 1997 shows what might have been.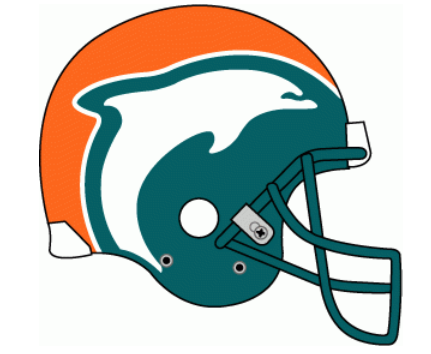 Like some other teams, the Cardinals have had little variation in their logos.  This one was introduced in 1988.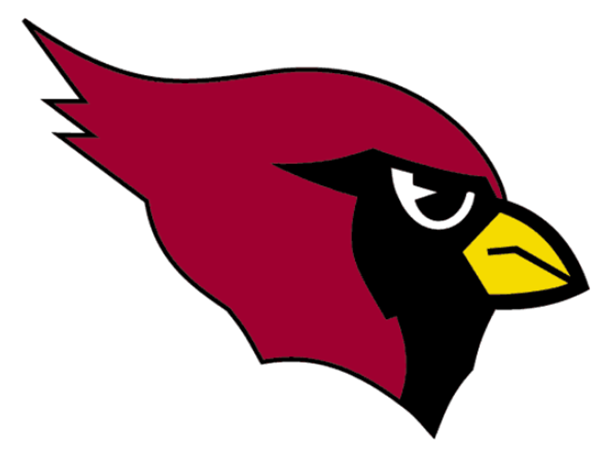 The Cowboys have featured a star logo for more than 50 years, but they still experimented with this alternate from 1960 to 1970.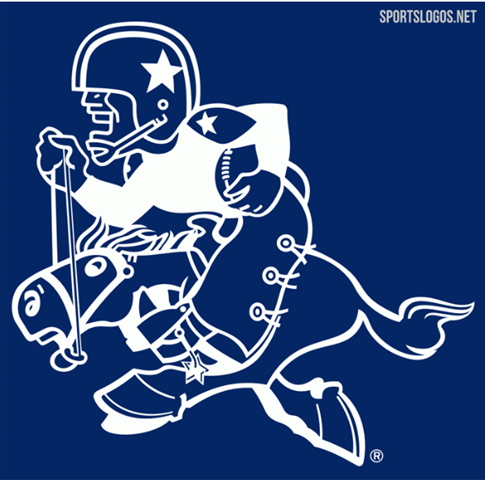 Often regarded as the first professional football team, the defunct Canton Bulldogs can be remembered at the Hall of Fame in Canton. The Bulldogs never played in the NFL, but it's still cool to look back on their 1922 logo.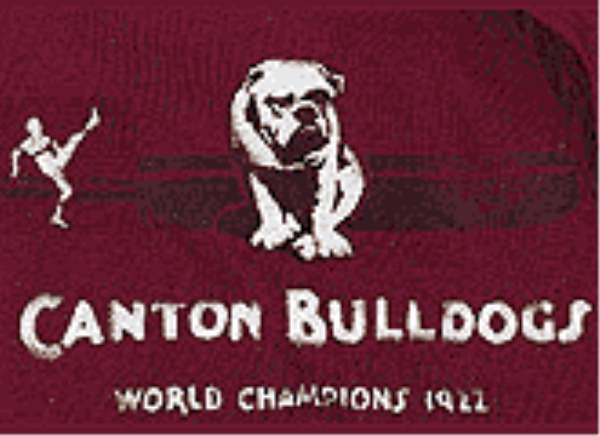 Want to see more vintage, alternate, and contemporary NFL and professional football logos?  Check out Chris Creamer's Sports Logos.
About the Author:
| | |
| --- | --- |
| | Brian Morris serves in various capacities as a freelance writer, content developer and public relations specialist for growing small businesses. His previous roles included managing editor for a hometown newspaper and club bartender for a group of quasi-alcoholics. When he's not writing, he's usually counting lost follicles and wondering what he ever did with his time before his two children were born. |