Entrepreneur Magazine recently ran an awesome article titled "100 Brilliant Companies – 2012."  If you're interested in making more money, I highly recommend you read this article.  Even if you don't own a business, the insight offered by the companies featured in the article as well as your own follow-up research can reveal strategies to help further your career.  And, if you are a business owner, the strategies they reveal as well as the insight gained by comparing success paths are priceless.  I'm showcasing 25 of the listed companies here for your inspiration.
Entrepreneur raves about RockMelt's integration of social media and personalization with the web browser.  I love that the company's homepage puts all emphasis on one thing:  download the browser.  No "Learn more" page … just a big, green download button staring you in the face.  I almost didn't notice the gray links at the bottom (where you can learn more, if you must).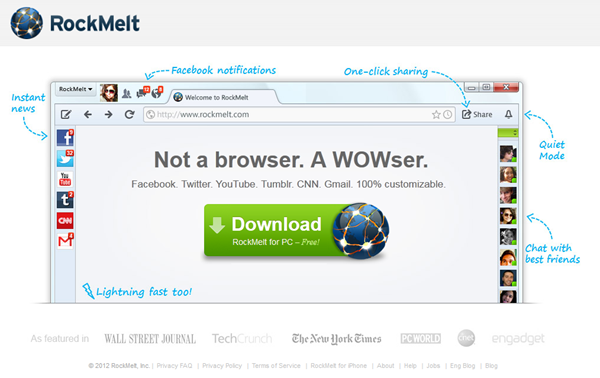 Entrepreneur calls it "Pandora for art."  I like the fact that you have to request an invitation to begin browsing the artwork for sale.  This isn't the first time the strategy has been employed:  Google and Pinterest, among others, have found value in limiting signup rates.  What might have begun as a way to scale a website to meet customer demand without fail has likely evolved into a strategy that lends exclusivity and creates desire.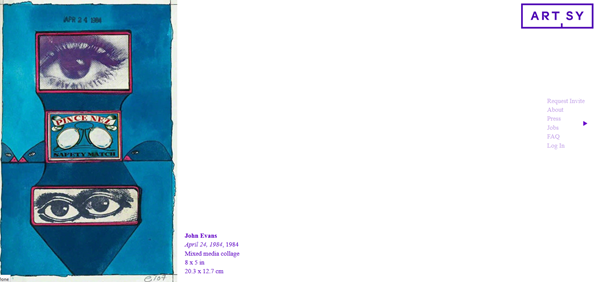 Perhaps the most interesting, ludicrous and incredibly successful idea I've heard in a long time, the Dollar Shave Club sends men's razors via mail starting at around a dollar per month.  The website – especially the video – is hilarious yet brilliant, making you want to buy.  And you're almost definitely going to share the promo video with your friends.  I love the fact that Dollar Shave Club wasn't afraid to: a) try something deceptively simple and make it work; and b) have some fun with its marketing.  With so many high-tech companies making business headlines, the lone entrepreneur can feel overwhelmed when it comes to innovation.  DSC proved you can still be innovative and successful without software patents.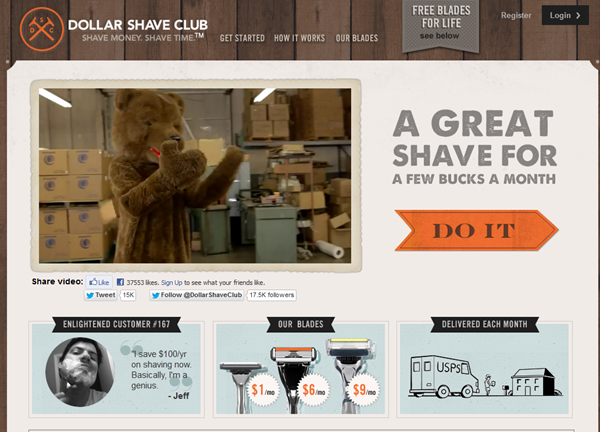 If you do a lot of online shopping, you probably get tired of log in after log in to check your order status, tracking information and receipts – not to mention handle disputes.  Slice lets you do all of this in one place.  The lesson is that there will always be problems.  This is the perfect example of technology creating a need in and of itself.  Ever see a new website and wish you had come up with the idea?  Now, see a new website or websites as an industry and consider what problems it creates for its users.  Another good example is HootSuite.  Social media as an industry created the need for HootSuite, which allows you to manage all your social media posts in one place.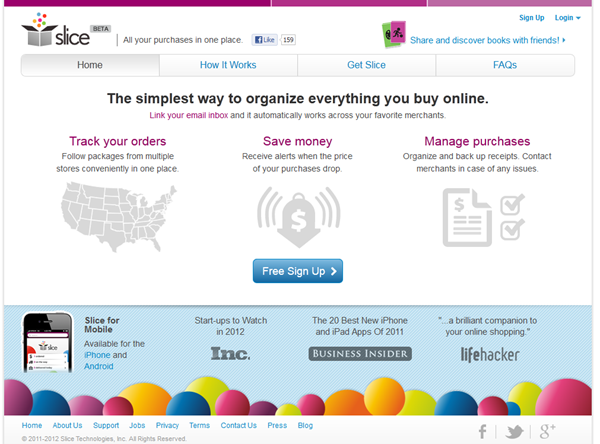 Ever think of a new idea, sleep on it and deem it too quirky to work?  You might want to sleep on it again.  For $25 a quarter, you'll get a gift hand-picked by your choice of an interesting array of contributors delivered in the mail.  Quarterly.co proves that quirky can sell, as identity, exclusivity and community all collide in one place online.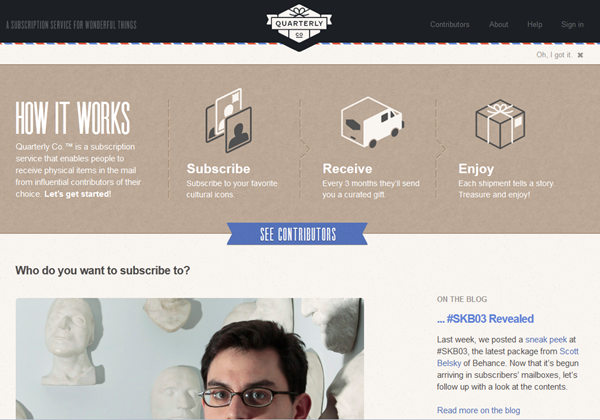 Skylight is a product that lets you send microscope images via your phone.  Just what everyone wants, right?  OK, maybe not, but the lesson here is that you should explore super niches to identify untapped growth opportunities.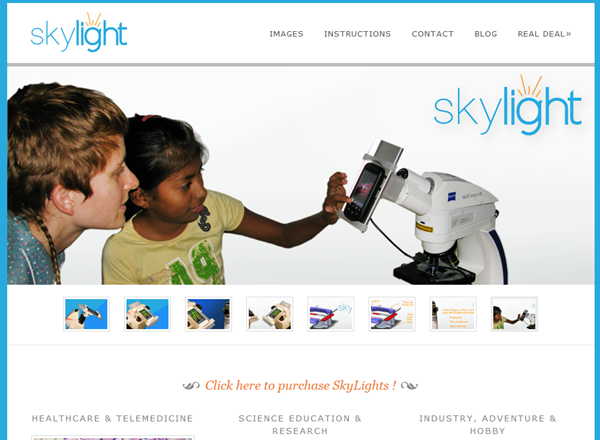 Proponents of the free market will love the concept of Kaggle:  Scientific teams compete to develop solutions based on competitions set by companies who pay for intellectual property rights.  Multiple lessons here:  make money from others' efforts, find creative solutions, and above all, money talks.  Progress in the name of capitalism!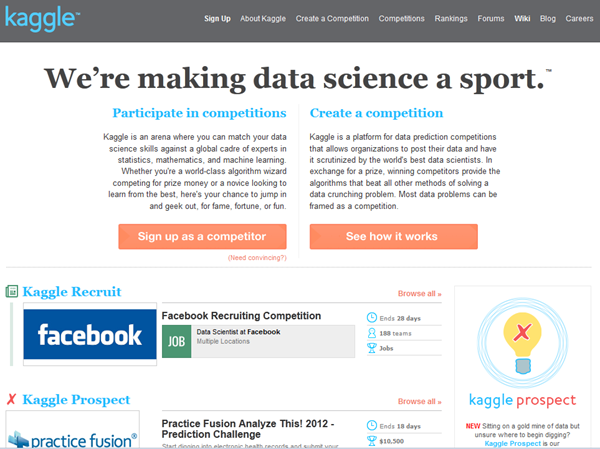 This service tracks eye movement on a page, which can help businesses better determine where to place key content to motivate response rates (especially when analyzed alongside conversion tracking data).  The lesson here is that it pays to test, track and tweak:  the three Ts I always talk about in regards to maximizing your return on investment.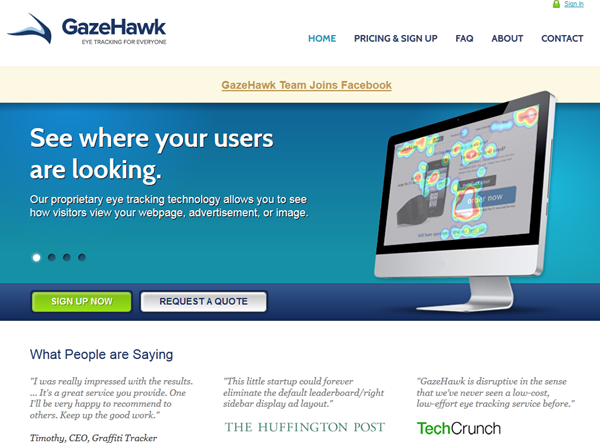 QR Codes are cool concepts, but ugly and decidedly non-attention-getting.  SnapTags use your logo (or anything else) in an attractive, branded format that mobile users can scan to interact with your business.  There is always a better mousetrap.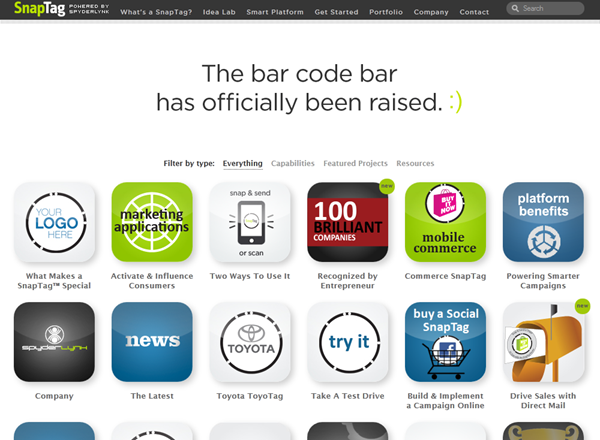 A new service that puts restaurant ordering on the web, on Facebook, on mobile, on TV and more.  Make it easy for customers to buy from you, and they will buy from you.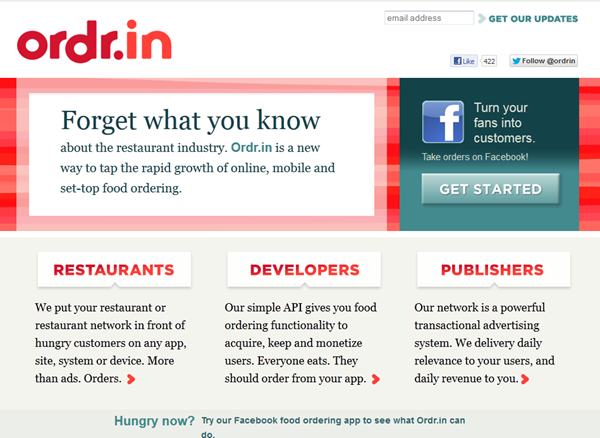 Kitchit lets you hire world-class chefs to cook in your home for a great price, and there's plenty to be said about that.  When I went to their website, I found that I couldn't learn more unless I signed up via Facebook or email.  So many companies are afraid they'll scare customers away by collecting data up front, but Kitchit knows it will get only customers who are truly interested and be able to market to a pre-qualified customer base by excluding the rest.  I have no doubt this service will expand beyond its current San Francisco, Los Angeles and New York locations.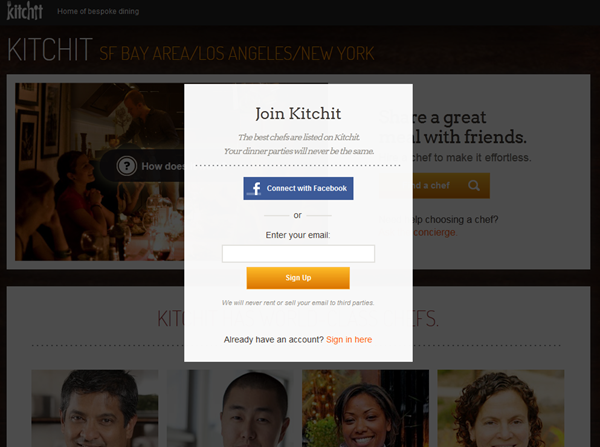 With its Presto tablet, this company has made it possible for customers to order and pay right from their tables – and, presumably, get their waitresses' attention.  When a product makes you say "Finally!" you know they've hit the nail on the head.  The incentive to restaurants?  Better customer experience, less employee overhead and data tracking that helps increase profits.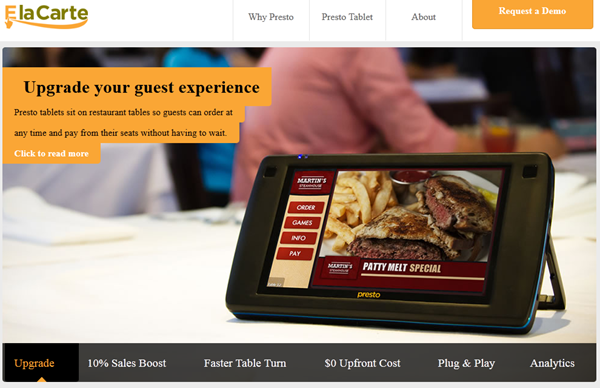 Connects business travelers who are staying in the same hotels for face-to-face meets so they can expand their professional networks.  A great example of brainstorming about people who might want to get together, then making it possible.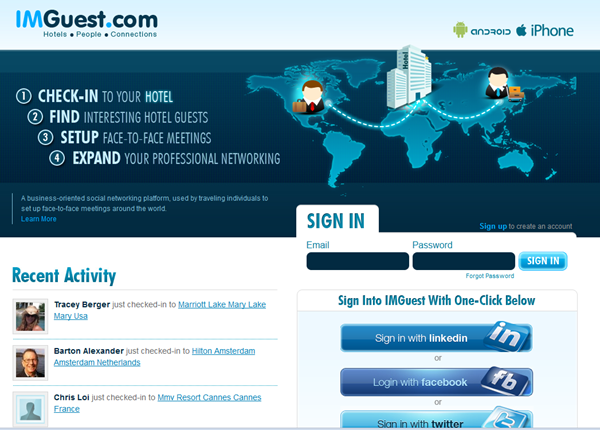 This company makes a Braille labeler for the blind.  Another great example of identifying a specialized niche.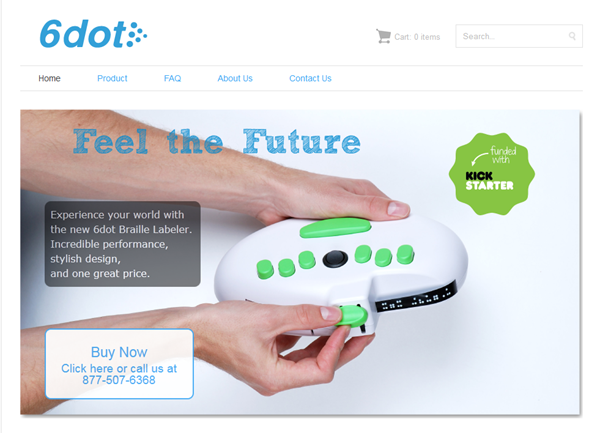 Like I said, there's always a better mousetrap.  In this case, better crutches make life easier, and promise to be hot sellers.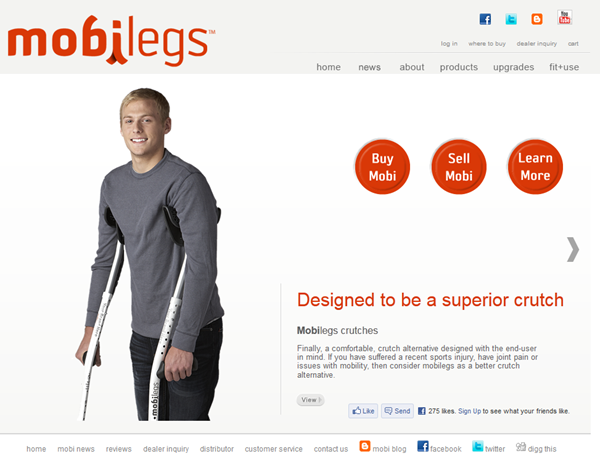 Think this is the first weight loss app that lets you track your food and share with friends?  It's not, but it does prove that just because something has been done before doesn't mean you can't do it better – or more profitably.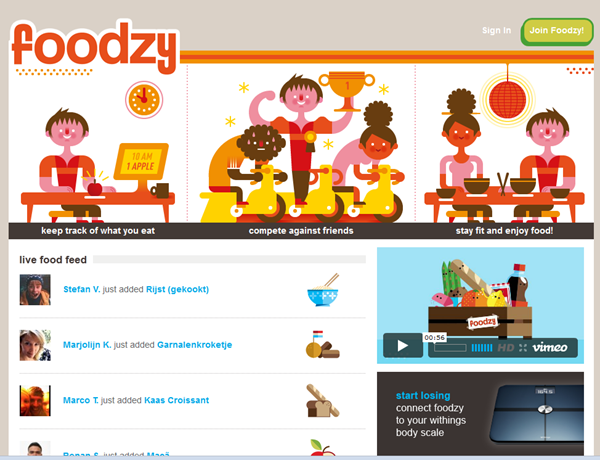 Connects nannies and parents on the same flight and demonstrates that when opportunity knocks, it pays to answer the door.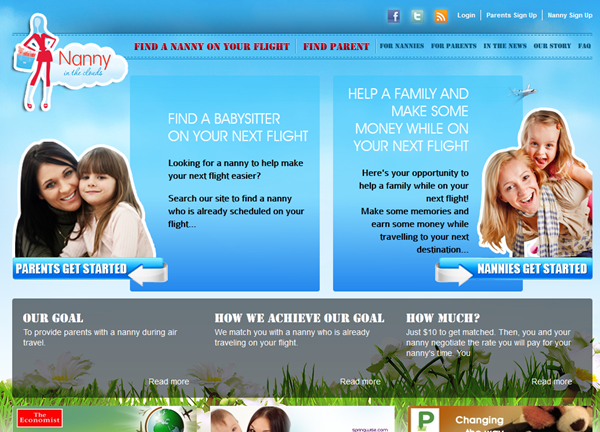 Bike helmets with style, proving that if you can make safety look cool, then people will be safe.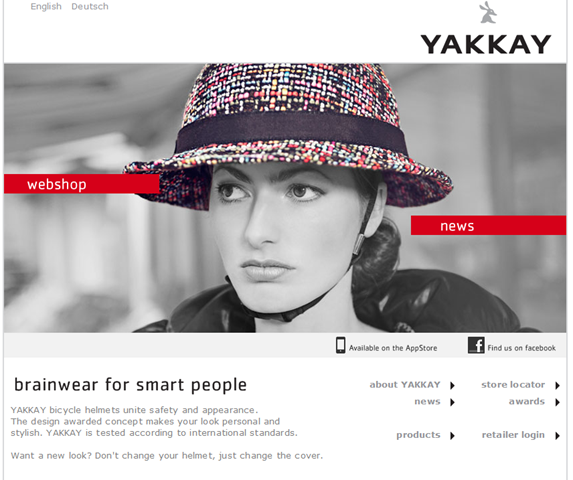 Makes grilled cheese sandwiches and soup, fast.  Three lessons here:  1) Simple is better; 2) Convenience and quality rule; and 3) Find ways to take advantage of technology to boost business.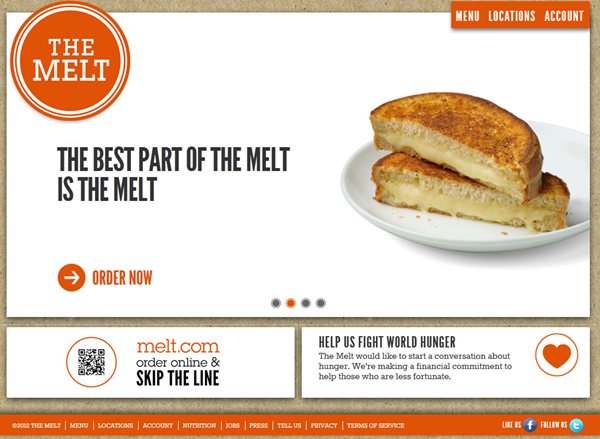 Makes chocolate milk.  With vodka.  So simple, you wish you had thought  of it, right?  I will continue to underscore the fact that you do not have to be in tech or get loads of VC funds to enact a million-dollar idea.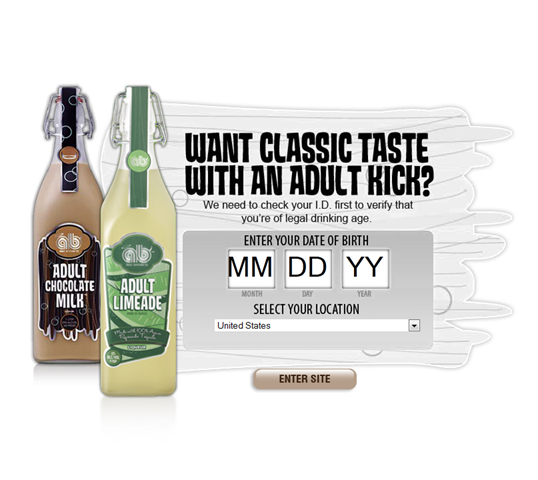 Waterproofs phones.  Another simple idea, and one that shows how technology created an opportunity for profit.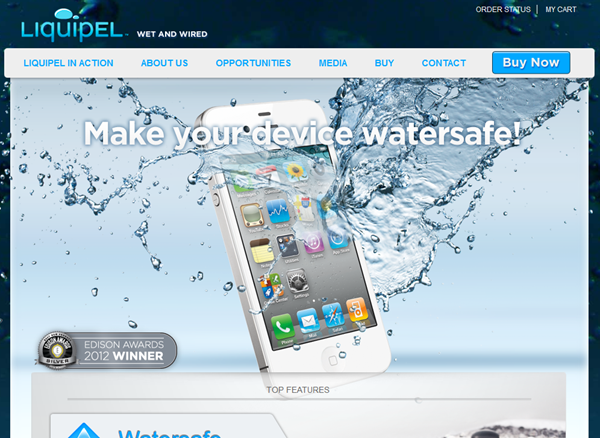 This app lets you scan bar codes and learn why a product is good or bad based on its impact on society.  More and more purchasing decisions are made based on ethics (think the green movement and conflict-free diamonds), and OpenLabel has answered opportunity's knock.  Pay attention to social standards and current trends, and you can cash in, too.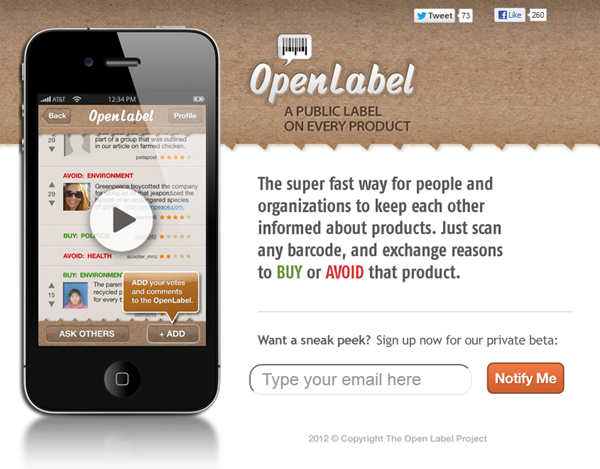 What is more valuable:  knowing the present or knowing the future?  Forecast lets friends share where they're going to be, making it easier to congregate at the same location.  Even new technology can be made better and more fun when you add predictability to the equation.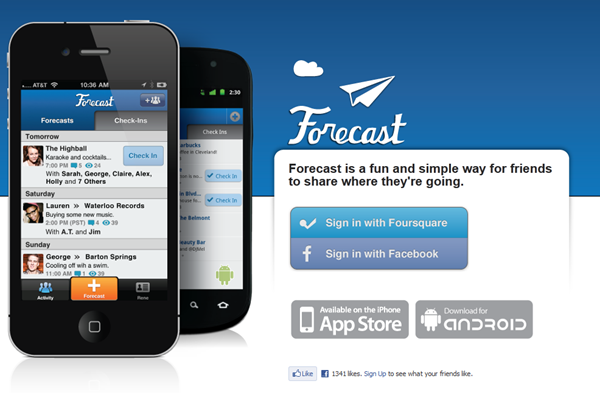 Pandora rocks because it helps you discover songs and artists you've never heard, based on what you like.  SoundHound makes sure you never forget a song you love – just hum the tune and the app will identify the song, give you the lyrics, and even play it for you.  Finding opportunities in universal passions (I've never met a person who hates music in general) means a huge customer base.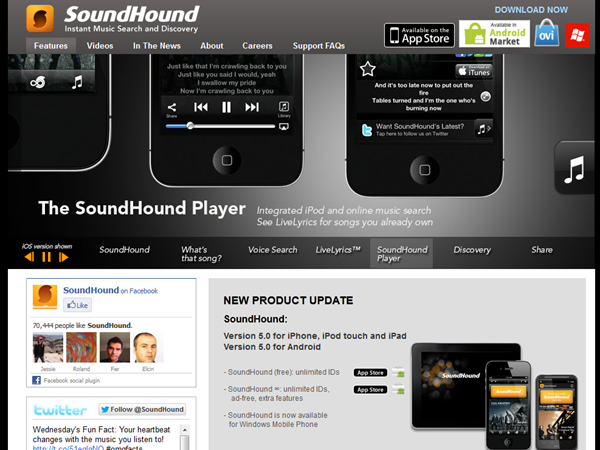 Sometimes less is better, as Far End Gear proves with its One Good Earbud line.  Music can be played in stereo via one earbud, so you can listen while still being aware of your environment.  What product could you improve by removing something?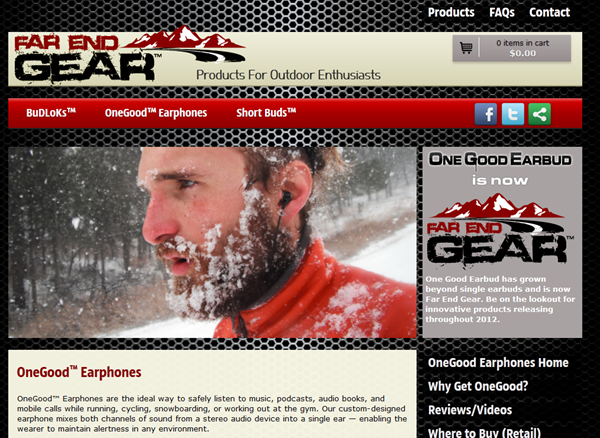 About the Author:
| | |
| --- | --- |
| | Brian Morris serves in various capacities as a freelance writer, content developer and public relations specialist for growing small businesses. His previous roles included managing editor for a hometown newspaper and club bartender for a group of quasi-alcoholics. When he's not writing, he's usually counting lost follicles and wondering what he ever did with his time before his two children were born. |