Life is full of warm and fuzzy feelings, yet there's plenty of evil going around. Examining that paradox is probably best left to philosophers, but you and I can have a bit of fun examining some of the more maniacal designs I could find on the web. After all, which is the scarier demon: a wolf, or a wolf in sheep's clothing?
Little Bunny Foo Foo by Lyzius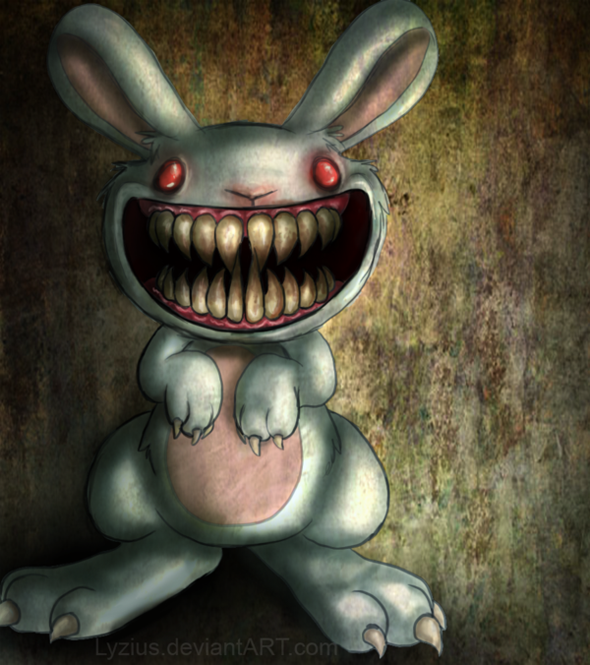 Everyone loves a cute little bunny, right? Just be glad this one's not filling your basket.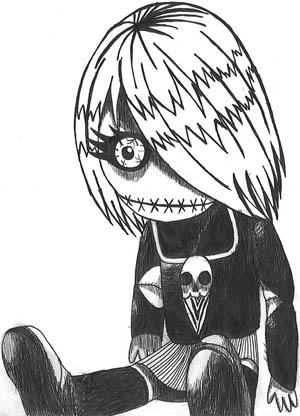 If your little girl wants a doll for her birthday, I'd pass on anything that even remotely resembles this atrocity.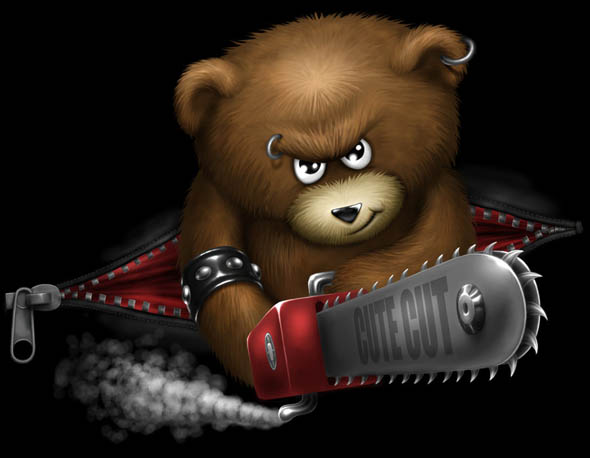 I'm guessing this model isn't available at Vermont Teddy Bear. I love the chainsaw "brand" - "Cute Cut."
Little Red: Redemption by JerryCai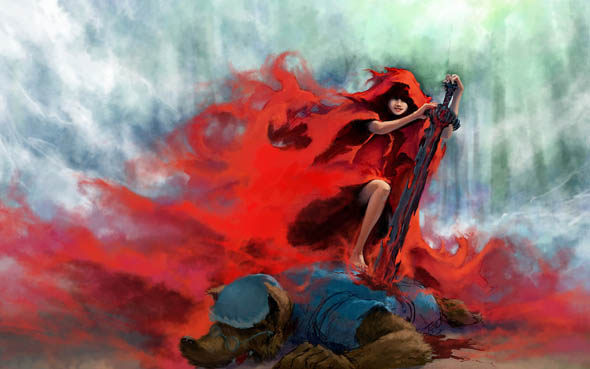 Looks like the Big Bad Wolf messed with the wrong Little Red!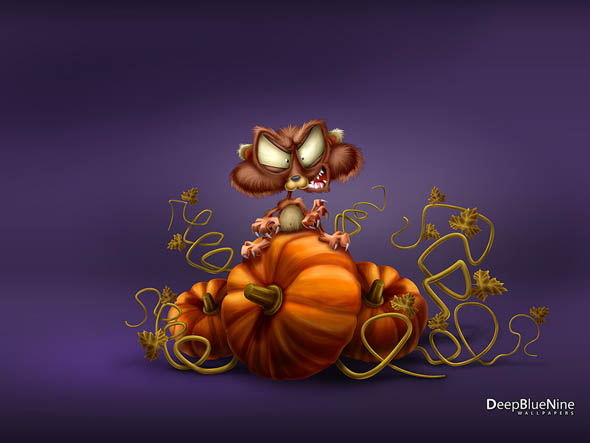 This is why I never believed my friends when they said: "Go ahead and pick him up, he won't bite!"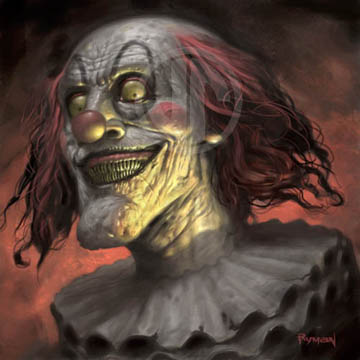 My son has had two birthday parties featuring the cutest two clowns ... this was not one of them.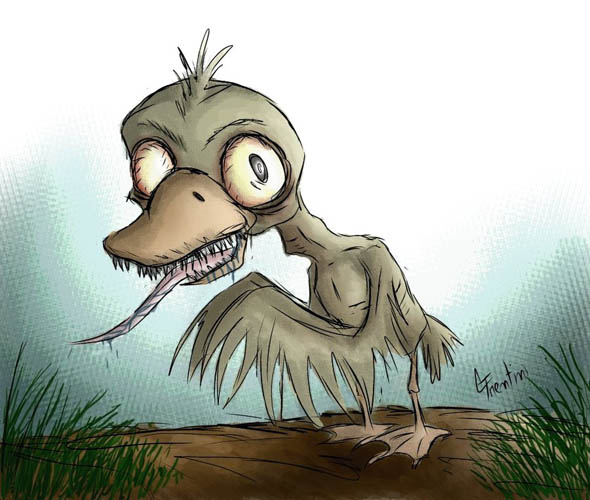 If you've ever been around ducklings or chicks in the company of women, you've probably heard all the "oohs" and "aahs" you can handle. Just once, I'd love to see their reaction to this hideous duckling. Somehow I doubt it ends up as a magnificent swan.
My Little Pony by Element-Wolf-Wing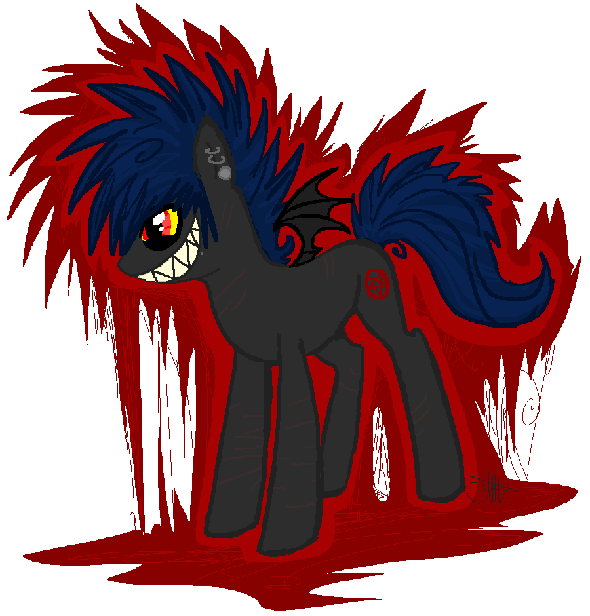 Who wants a ride?
The Baby Hitler by Klarissimus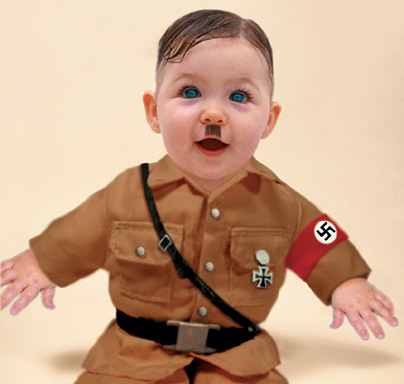 As if evil dolls and ducklings weren't enough ...
About the Author:
| | |
| --- | --- |
| | Brian Morris serves in various capacities as a freelance writer, content developer and public relations specialist for growing small businesses. His previous roles included managing editor for a hometown newspaper and club bartender for a group of quasi-alcoholics. When he's not writing, he's usually counting lost follicles and wondering what he ever did with his time before his two children were born. |