Nobody likes taxes, least of all freelance graphic designers and design firms who make estimated payments.  Somehow, it's just a lot easier to muster turning more than 20-odd percent of your salary to Uncle Sam when it's already taken out of your check.  Perhaps you can take a bit of solace in the fact that some of your tax burden goes toward funding the following programs, each representing a way graphic designers can profit from the U.S. government.
Grants are free money, the kind you don't have to pay back (so long as you use it as intended).  Many grant opportunities are available for graphic designs, from those based on your artwork to those available to help emerging and growing small businesses. Having served on government boards for years, I can tell you that acquiring a grant could mean jumping through a lot of hoops, but in the end they're not as difficult to get as you might imagine.  Get to know and understand the process (there are a ton of grant-writing resources online), determine how your business fits in and apply.  Don't be afraid to reach or get creative, and understand your geographic location well.  You could win a grant to market your small business in an economically-underdeveloped area, for example, or convince your local Community Improvement Corporation to apply for a grant to have you add an artistic flair to a downtown shopping district. Get started at grants.gov.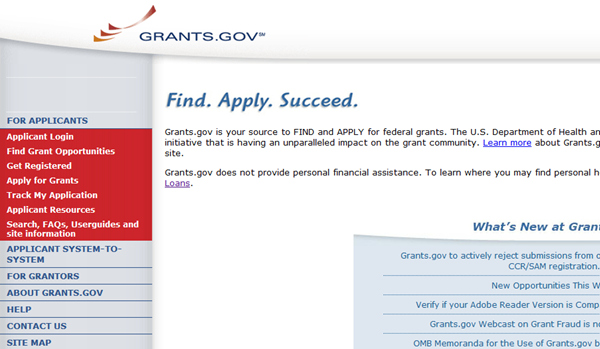 Government Contracts for Graphic Designers
You can also win government contracts and sell your graphic design services directly to government agencies.  You'll have to register and do your research – there can be a lot of competition – but if you differentiate yourself and provide an experienced, competitive bid, you definitely stand a chance.  Again, look for areas in which you can stand out.  You, your business, or your business location might fit demographics for which contracts are set aside. Two good places to register and learn more about existing opportunities are FedBizOpps.gov and the General Services Administration.  TIP:  To find graphic design contracts, use advanced search features and select your NAICS code, which is 541430 for graphic design.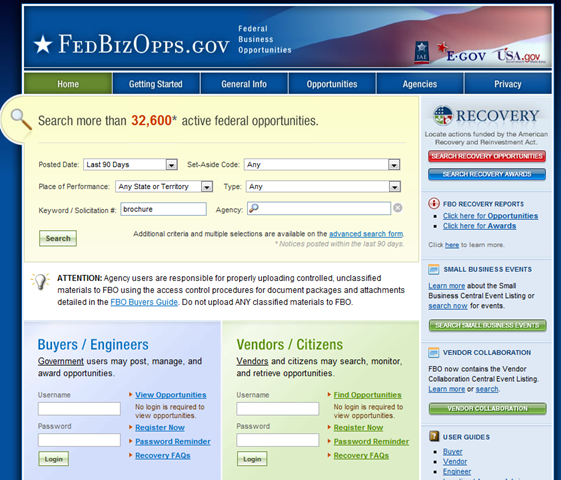 The Small Business Administration has a ton of resources for small businesses, including graphic designers.  Browse the agency's website to find areas dedicated to financing your small business with government grants and growing your business by winning government contracts.  Moreover, SBA also offers a guaranteed loan for qualified small businesses, basically backing you up with banks to help you achieve financing.