Halloween is just a few short weeks away, and now is the time to shore up your party plans, get out your costumes, decorate your house, and – if you're a graphic designer – finalize those horrific designs for postcards, brochures and posters. Whether you create Halloween illustrations for client-marketing purposes, or you just like to craft your own posters and prints to haunt your home on All Hallows' Eve, you can dig up some creepy inspiration from the following 11 grotesque Halloween illustrations. Enjoy!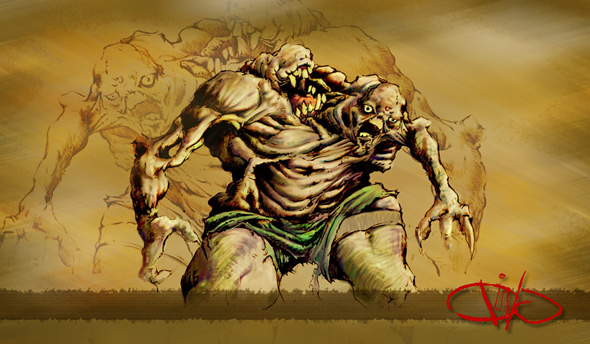 This artist skillfully crafted a terrifying beast, horrifying stroke by horrifying stroke, in this grotesque illustration.
2. Skeletal Witch, by Kari Christenson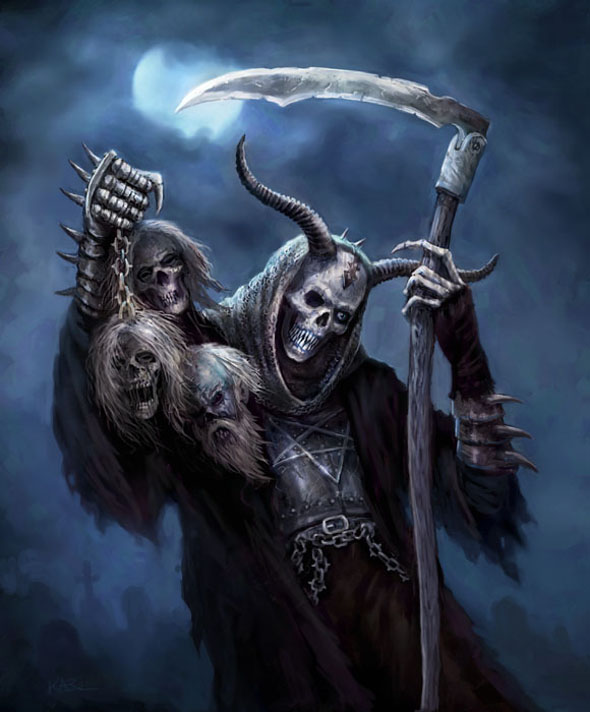 A cloaked, horned skeleton with a scythe and three dangling heads? Perfect for scaring up some design fun this Halloween!
3. Menacing Werewolf, by Dipsomaniart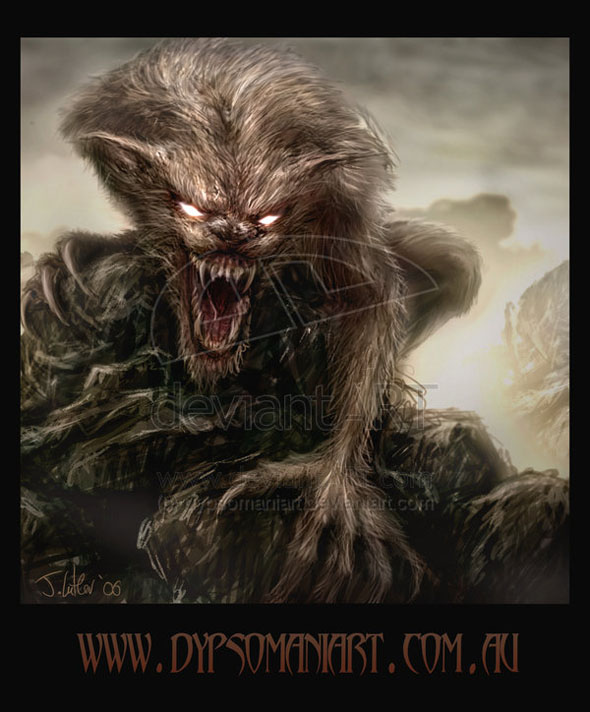 Werewolves are scary enough in their own right, but this graphic designer puts a menacing twist on his with an aggressive stance, long sharp teeth and soulless white eyes.
4. Dracula, Split, by AnIvorySoul
Two identical heads of a bloody, grotesque Dracula, split to reveal a bat-like shape that gives this artwork a creepy edge.
5. Stretch Zombie, by Zythanon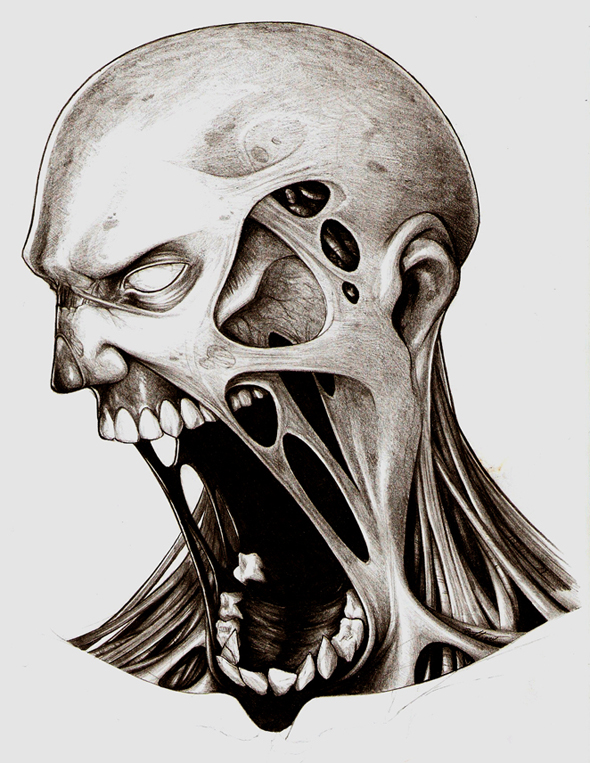 Remember Stretch Armstrong? This is the zombie version.
6. Monster in the Tub, by Roadioarts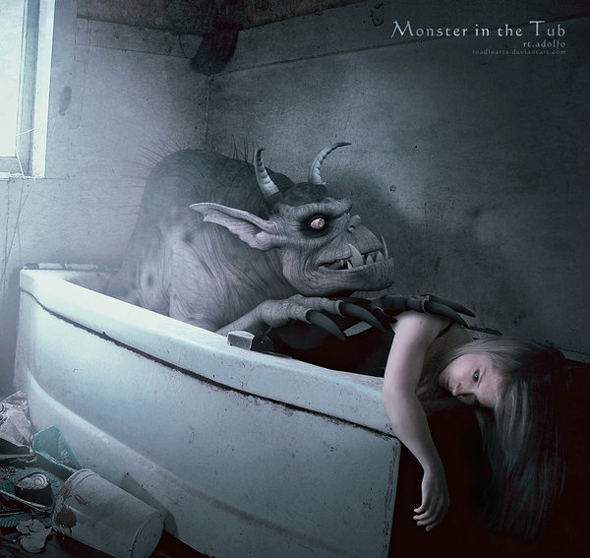 When your kids swear that there is a monster lurking in the bathtub drain, believe them … or suffer the consequences.
7. Classic Dracula, by 4gottenlore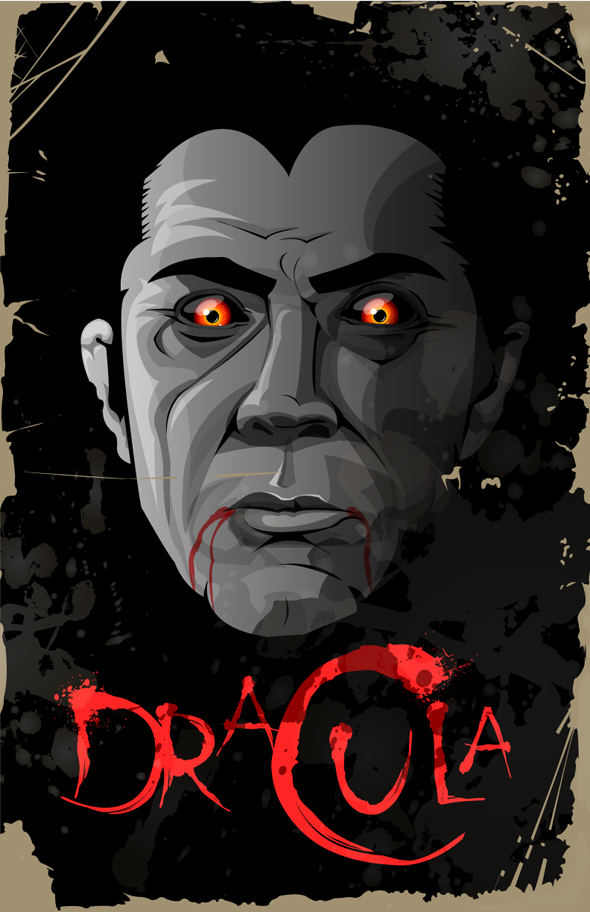 This is classic image of Count Dracula. I only wish it revealed a fang or two, but it's still cool enough to post on my wall.
8. Vampire VS Werewolf, by Gensoman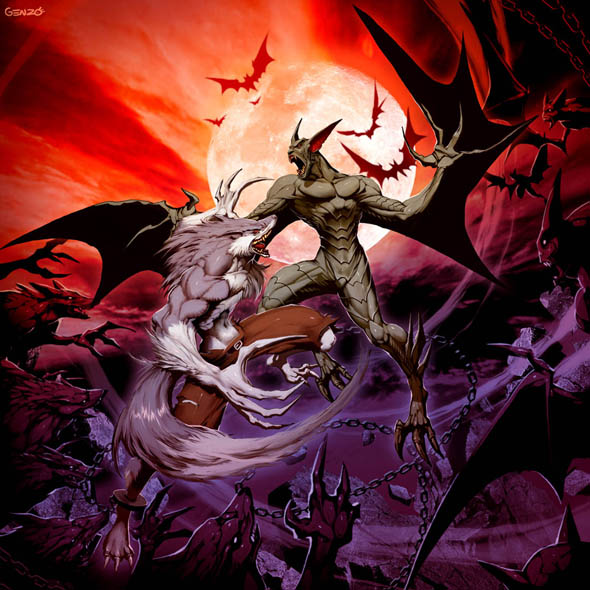 It's the ultimate showdown between two terrible creatures of the night. It doesn't appear that the werewolf has a wooden stake or that the vampire has a silver bullet, so I think we can predict a tie.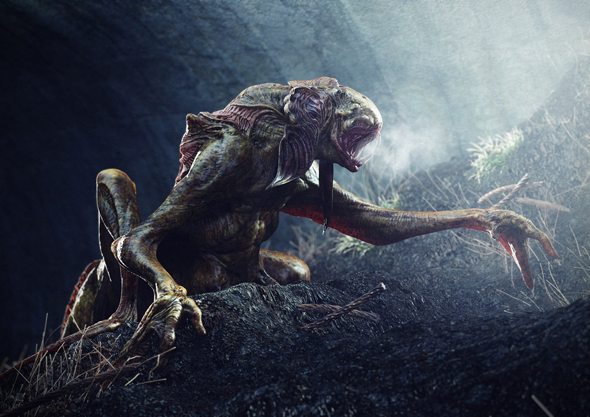 What happens when you flush? It mixes with all the other crap in an underground biological wasteland and produces this.
10. Graveyard Creature, by Drazebot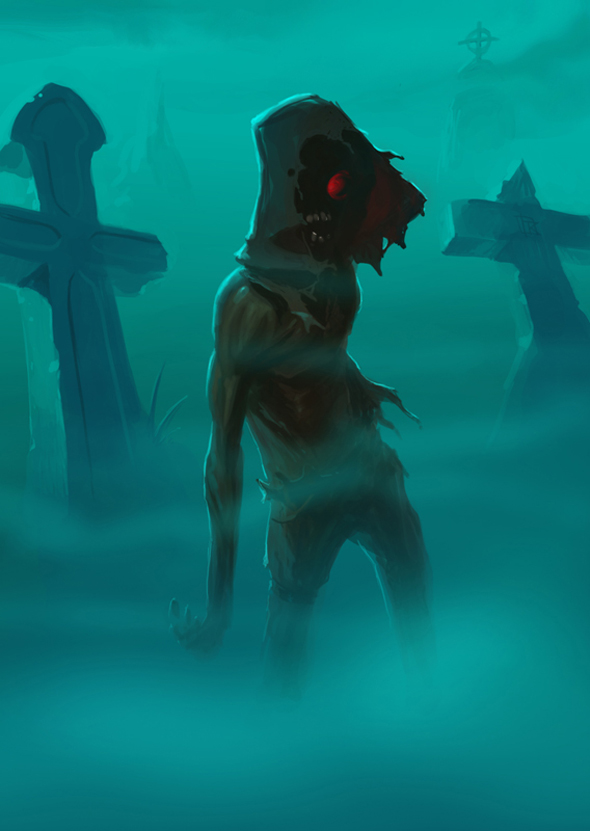 As a rule, I steer clear of foggy cemeteries by night — especially those inhabited by hooded creatures with glowing red eyes. I suggest you do the same.
11. The Headless Horseman, by Pirate-Cashoo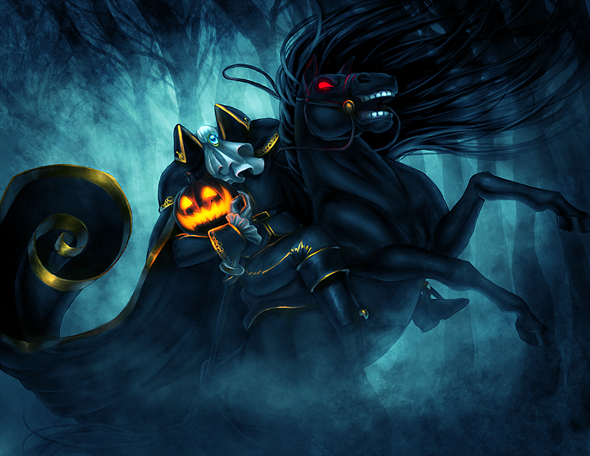 No list of Halloween illustrations would be complete without the Headless Horseman!