Connecting with customers online is a great way to build and maintain relationships, and networking in person is undoubtedly the best way to generate interest for your products and services while motivating follow-up online research.  Business cards are the staple networking tool – you should hand one to every contact you meet – but in my experience business cards are largely underutilized in terms of follow-up marketing.  The following lists several ways in which you can print web-savvy business cards that serve not only as Rolodex files, but interactive face-to-face networking tools that encourage potential customers to follow up with you online.
Contact
All business cards should include your primary contact information, but a woesome number of business cards I've seen do not include website URLs or email addresses.  Many customers today find it far less threatening to shoot an email with questions than to call a phone number and get an overt sales pitch.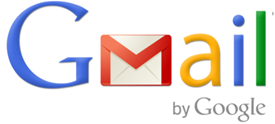 When you do get email requests, don't simply respond with an invitation to give you a call.  Not only is it rude, it can drive customers away.  Communicate with customers via their preferred method, and you will build trust.  It's OK to let customers know your phone line is always open, but if you refuse to do business via email I can guarantee you're losing customers.
Connect

Don't stop at listing the basics.  Also include links to your social media networks and channels.  LinkedIn, BranchOut, Facebook, Twitter, YouTube, Vimeo, Pinterest, etc.  Pick two or three of your best online social networks and channels to list on your business cards so customers can quickly and easily find the content they want most – and connect with you via follows, likes and comments.  Bring customers into your community and you will will begin to establish a sense of brand loyalty – all from your business card!
Engage

Take the next step by engaging customers with interactive media.  QR codes let customers use their mobile devices to connect to your social networks, website, email, poll, appointment scheduler and phone number instantly.  Augmented Reality lets you take customers on a product or service tour on-the-spot.  Check out services such as Blippar and DigiMarc for creative ways you can employ special symbols and codes to engage customers with instant content from your business card. It doesn't cost any more to include the aforementioned web-savvy features on your business card, but it can yield a vastly increased return on investment.  Take the time to explore new opportunities to bring customers along for the ride, and your business cards will make you a rock star at your next networking event.