Newsletter printing is a powerful way to increase your visibility and generate more business.  When you print newsletters, you're able to efficiently:
Engage customers
Build customer relationships
Establish credibility
Instill brand loyalty
Motivate direct sales
The benefits of newsletter printing and marketing are immense, and can help you grow your business whether you're a major corporation or an entrepreneur flying solo.  A variety of newsletter marketing ideas exist for getting the most out of your printed newsletters:  showcasing customers for a personal experience, discount newsletter printing to increase return on investment, and an attention-getting design to generate more opens, to name a few.  But there are three newsletter marketing ideas that outperform all the rest.  When you employ the following three strategies for each and every newsletter you print, you're practically guaranteed to enjoy each and every of the newsletter marketing benefits listed above.
1.  Make your newsletters valuable to your customers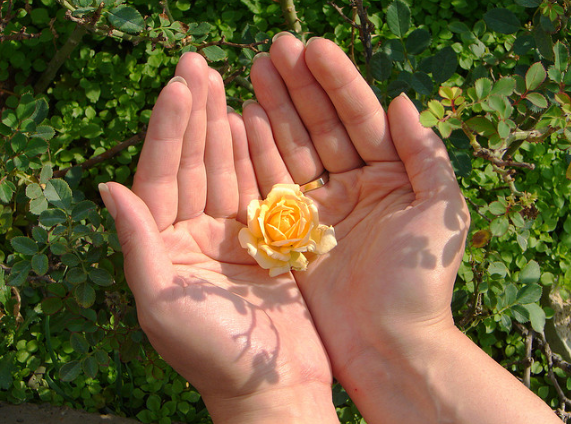 Image use Creative Commons license via Hamed Saber
The fastest way to get potential customers to read your newsletter is to give them something in return: value.  You want them to feel justified in investing the time to read your newsletter, so much so that they look forward to your next issue.  Some tried-and-true ways to add value to your newsletters include:
How-to, free tips and advice articles that tell customers how to handle a specific problem, choose the right product, or achieve a certain goal will engage your readers and help establish credibility.  Don't worry about giving away trade secrets; the more customers trust and believe in you, they more they will buy from you.  They'll also tell their friends.
Entertaining stories that your customers can relate to will help build relationships and lead to brand loyalty.  Don't entertain just for the sake of entertainment; write your articles so they read in an entertaining and informative manner.
List resources your customers can use to make their lives better in a way that relates to your industry.  A company that sells eco-friendly cleaning supplies might make a list of free material recycling services, for example.
Print case studies and customer showcases so your readers can see how other customers fared by using your service.  What's more, featured customers will want to share your article.
2.  Make an offer and include a voucher or coupon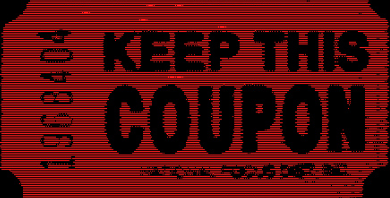 Image use Creative Commons license via striatic
The best way to increase your sales is to simply ask for them.  Develop a new offer for each newsletter and print a coupon for a discount or a voucher to redeem your offer.  Track your offer by newsletter and customer demographic plus total spend so you can see what offers yield the greatest return on investment.  Don't spend your entire newsletter rehashing your special offer.  Use just a single page, or even a corner of a single page that contains content related to your offer, for your sales pitch.  You don't want to turn off customers from your content, but you don't want to miss an opportunity to land a sale.  You can allude to your special offer on the front or back covers, however.  Special offers fuel direct sales from newsletter marketing.  Examples of good offers include:
Freebies
Discounts
VIP passes
Buy one, get one
Bring a friend discounts
Social media/email sign-ups
Cross promotions
3.  Highly targeted mailing list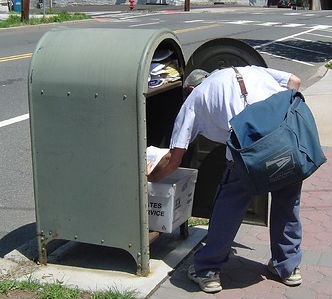 Image use Creative Commons license by bpende
If you don't have a list of customer addresses (or even if you do), you can grow your newsletter reader base – and by virtue your customer base – by creating a highly targeted mailing list.  Create a mailing list based on your best customer demographics, such as:
Gender
Age
Occupation/business
Income
Geographic location
Credit and buying history
Marital/children status
Homeowner status
Once you know the demographics that make up your very best customers, you can enter them into a mailing list builder to create a list of similar potential customers.  Mail your newsletters to these new readers as well as your established list, and you can generate increased brand awareness and motivate more sales than ever.
About the Author:
| | |
| --- | --- |
| | Brian Morris serves in various capacities as a freelance writer, content developer and public relations specialist for growing small businesses. His previous roles included managing editor for a hometown newspaper and club bartender for a group of quasi-alcoholics. When he's not writing, he's usually counting lost follicles and wondering what he ever did with his time before his two children were born. |