Catalog marketing is an excellent way to get your products in front of highly qualified buyers.  You'll find no shortage of catalog marketing tips for free online, and most will cover basics such as:
Start with a targeted mailing list comprised of individuals who meet your best customer demographics
Design an attention-getting cover, front and back
Employ large product photos and compelling sales copy
Make it easy to order via multiple channels (order form, phone, online, mobile)
Print premium catalogs at a great price for credibility and increased profit margins
These are all excellent catalog marketing tips, but I think it's fair to say that most established businesses can figure this much out on their own.  However, advanced marketing strategies exist that can double or triple your return on investment.  The following three catalog marketing tips will help you maximize your return on investment for every catalog direct-mail marketing campaign you launch.  How much money are you leaving money on the table because you haven't taken the extra step with your catalog marketing?
1.  Showcase related products
Showcasing high return on investment, popular products is a great way to move merchandise.  Highlight a specific product on a full or half page, and include sales copy along with helpful comparison charts, if applicable.  Notice how this two-page RedHead layout features a bib and coverall on the left (complete with sales copy and a ThermoLite rating chart), then showcases the accompanying jackets, hats and gloves a hunter would wear on the left.  This makes it easy for customers to get the complete matching package from a single spot.
2.  Be a helpful, credible authority
Many direct-mail catalog companies have found that they can increase sales by helping customers make the best purchase decisions for them.  They achieve this by writing honest reviews, product comparisons, buying guides and how-to articles.  Instead of selling as retailers, they're acting as third-party advisers.  There are multiple benefits to this approach.  To name a few:
Customers come to respect and trust your honesty, so they feel comfortable dealing with you and trust your recommendations
By helping customers make the best purchasing decisions for their situation, more customers will ultimately be happy with their purchases
Happy customers are repeat customers, and they also spread the oh-so-priceless word-of-mouth endorsements
Crutchfield is one catalog that has taken this approach.  Notice how the copy reads like a magazine guide in this spread about setting up your own outdoor home theater.  It helps the reader determine what type of system is best for them, then features a few products that will help them achieve what they're looking for.  Last but not least, it capitalizes on the power of related products with a "More Options" section.  This strategy allows the company to reach several different types of customers in a single, enticing, and trustworthy spread.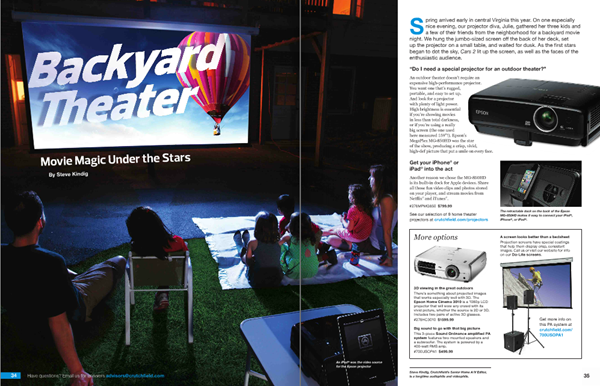 3.  Show your product in action
How many catalogs have you seen in which each product is listed as a stand-alone photo?  I cringe to think of the lost sales!  Remember that customers buy on emotion and justify with logic.  Show your customers (or models) enjoying the benefits of your products, and you will increase sales dramatically.  Clothing catalogers have perfected this technique.  This Garnet Hill spread shows models wearing the products and showcasing the fashion style, attitude, lifestyle and joy customers want to achieve.  Individual products (related products) in various colors are included in pull-out boxes.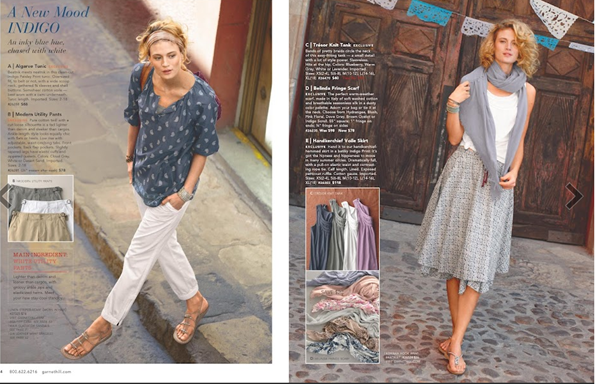 Maximizing your catalog marketing return on investment isn't complicated, but it does require you to put yourself in your customers' shoes.  Think about the catalogs you order from, and consider why you order from them in the first place.  Once you understand the basics, you can employ advanced catalog marketing strategies to boost profits exponentially. About the Author:
| | |
| --- | --- |
| | Brian Morris serves in various capacities as a freelance writer, content developer and public relations specialist for growing small businesses. His previous roles included managing editor for a hometown newspaper and club bartender for a group of quasi-alcoholics. When he's not writing, he's usually counting lost follicles and wondering what he ever did with his time before his two children were born. |