Halloween is my favorite holiday, a sentiment shared by many graphic designers who relish the opportunity to craft designs free of the constraints of marketing norms.  From fan art to marketing media to simply wicked designs, Halloween gives graphic designers freedom to unleash creative power, and shock and scare customers and admirers out of their wits.  Some Halloween designs are so good they might even be cause for a few sleepless nights … or at least to sleep with one eye open.  I present 30 such designs here.
When trick or treating, best policy dictates strict avoidance of stray dogs.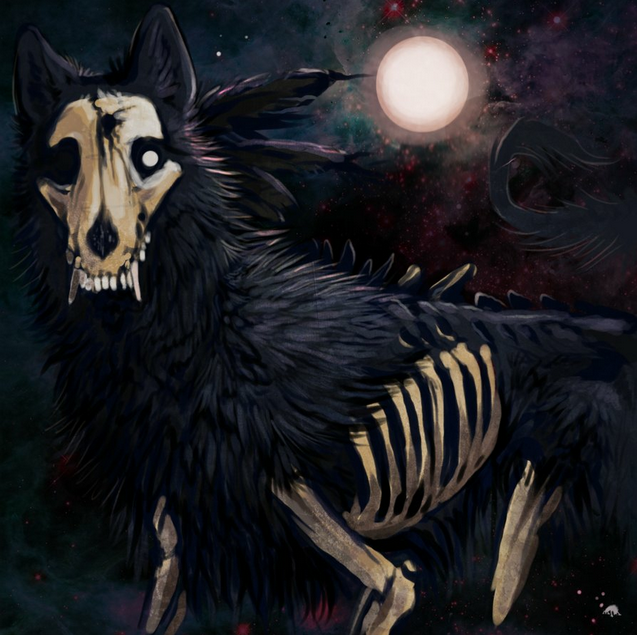 Bring the whole family for a night of general skullduggery!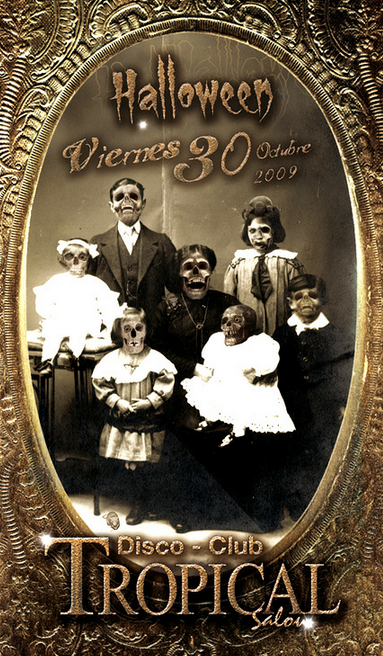 You just knew smashing Mrs. Dodd's pumpkins back in junior high was going to come back to haunt you.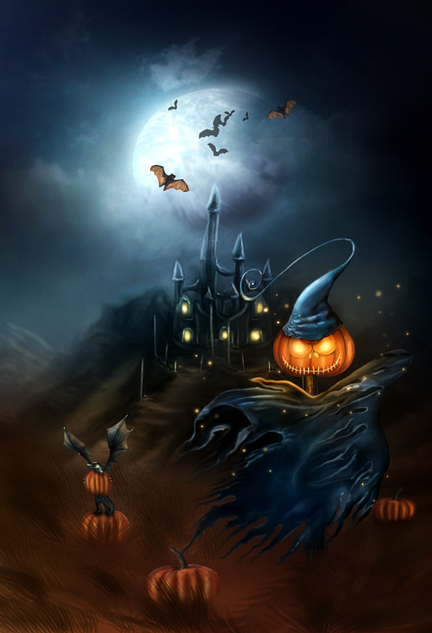 Clowns at carnivals?  OK to take the balloon.  Clowns anywhere else?  No balloons!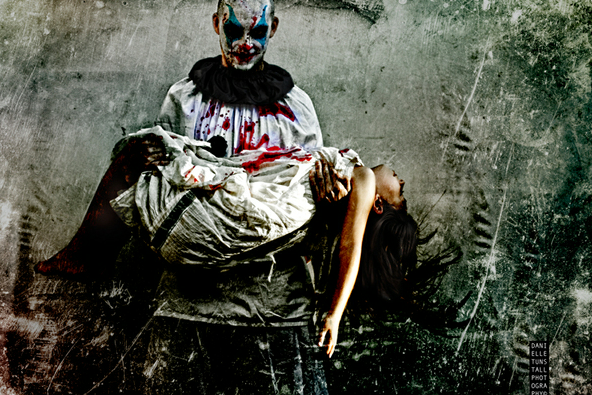 I believe this to be an accurate personification of the holiday itself.
Careful!  It might be a trap.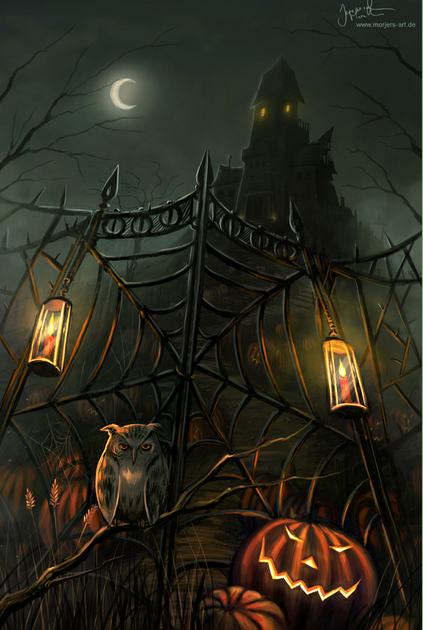 An attention-getting and creepy-as-heck poster for a Halloween event.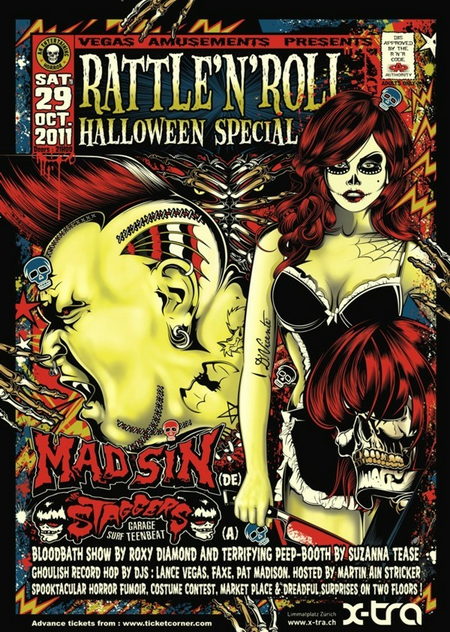 What Jack Skellington aspires to be.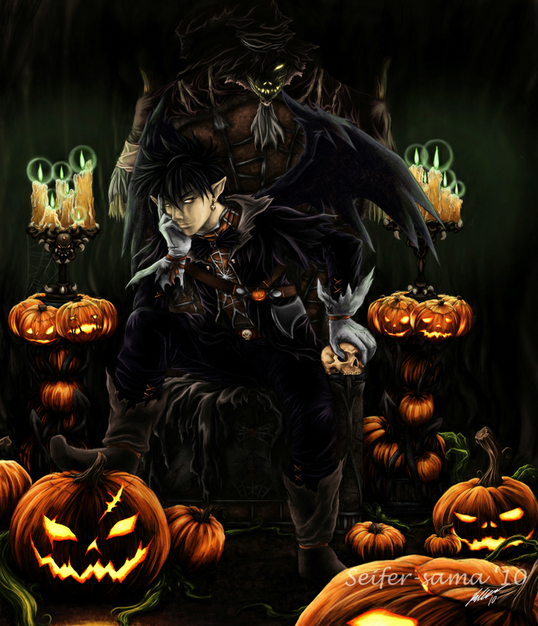 A terrifying poster for an awesome Midwest Halloween attraction located in Kentucky.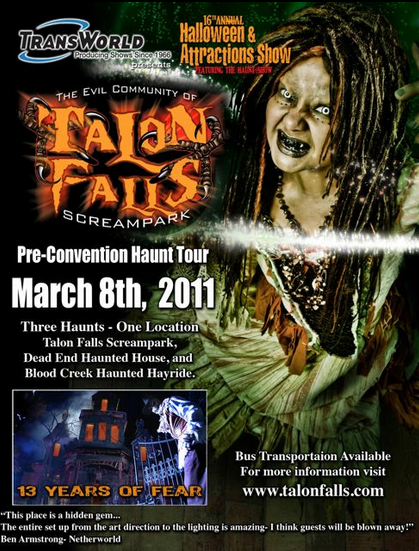 The most horrifying movie you will ever see.  Live to tell your friends about it!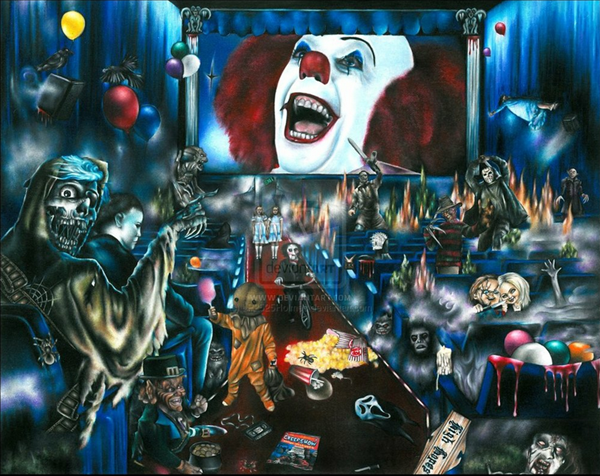 This is what happens when you trick or treat at the house your parents warned you about.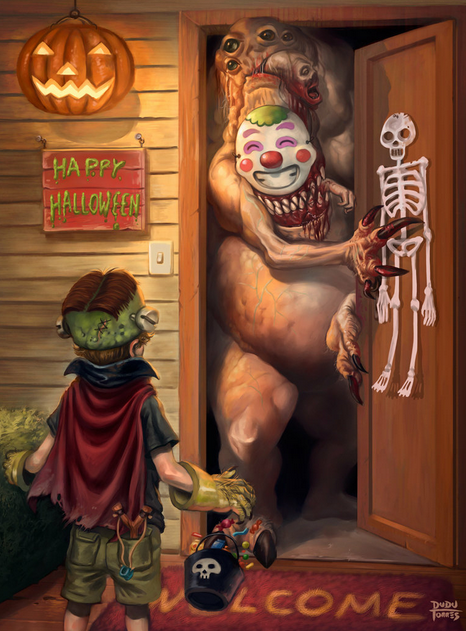 Cazwell, Rihanna, Madonna and Lady Gage, zombified and absolutely horrifying.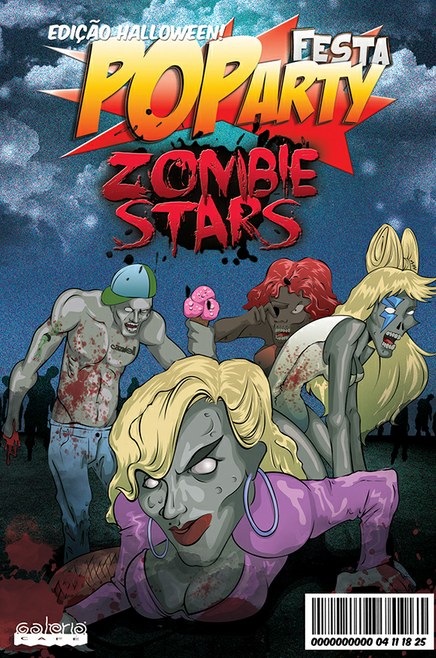 I don't care how good USA Basketball is, they'd get slaughtered by this Dream Team.
A werewolf in the eerie glow of a campfire's embers?  This is why I don't go camping.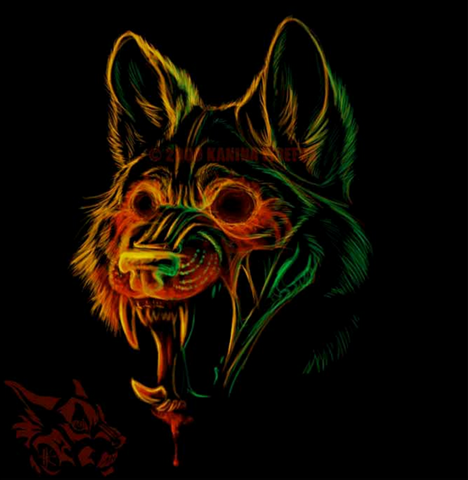 This artwork for a costume retailer presents one of the creepiest scenes on the web.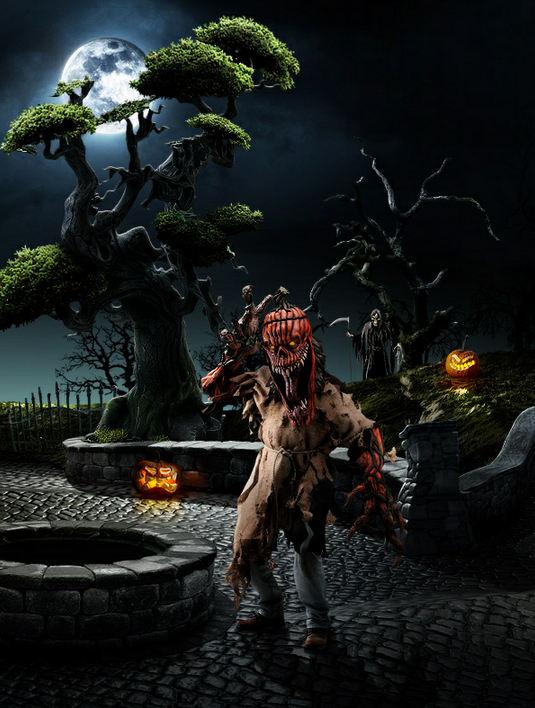 The design alone is unsettling; but when you add in the title it puts everything in creepy context.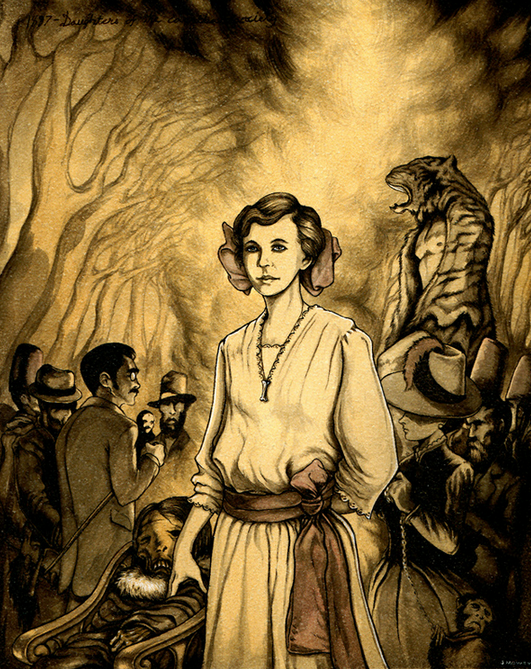 Would you cross this bridge for the promise of better candy on the other side?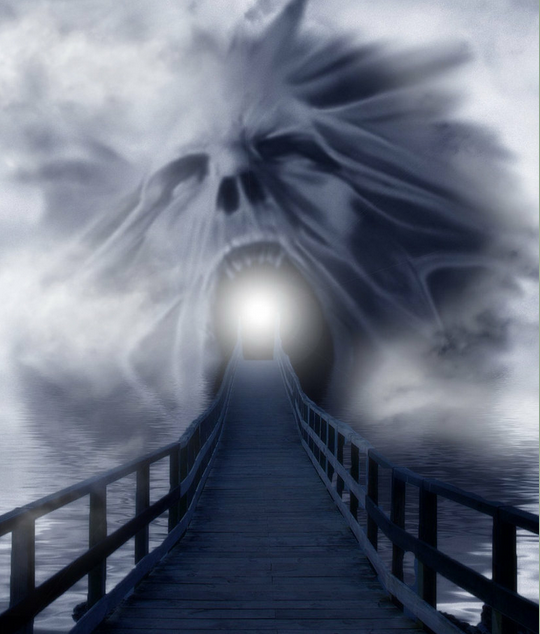 A motley crew assembled in this ghastly photo manipulation.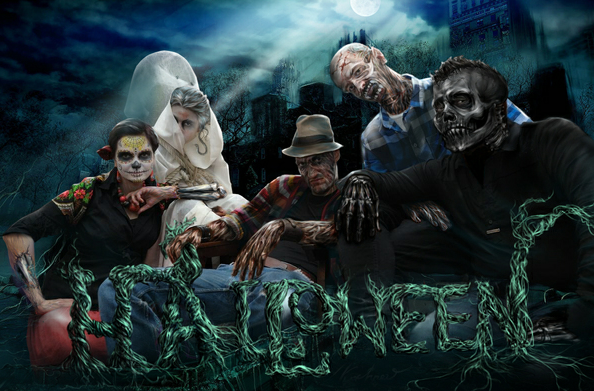 An original idea for a horrifying Halloween haunt!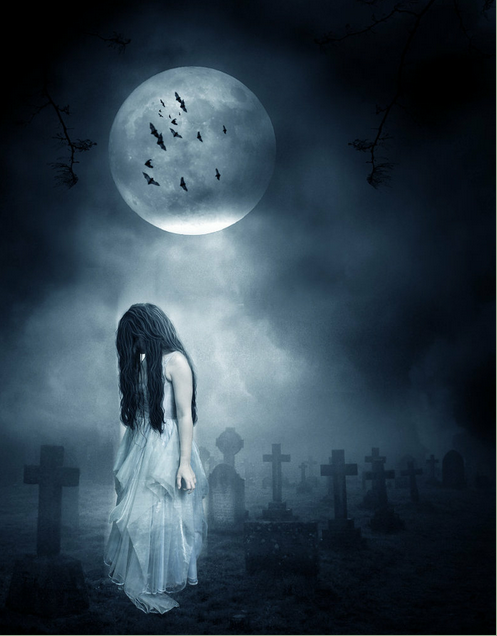 A wicked Frankenstein design that displays the monster's grotesque visage.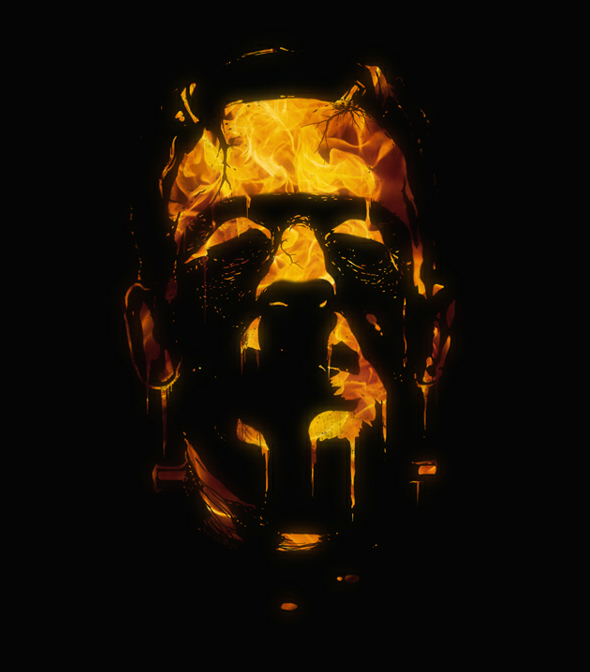 The witch with her brew is creepy enough, but the background spirit takes the cake.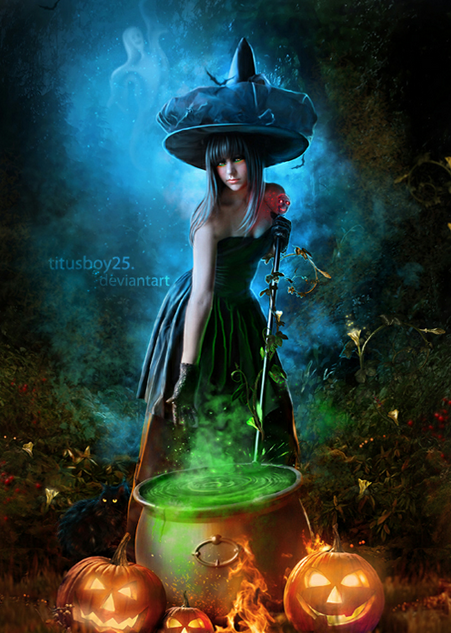 Zombie walks are all the rage, and this poster shows why.  When else do you get to zombify yourself in such chilling detail?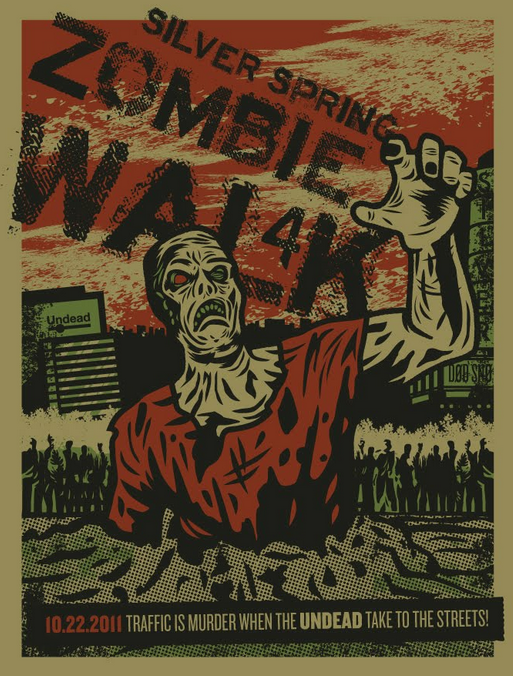 Absolutely the last thing I want to see heading my way when I'm out for a walk.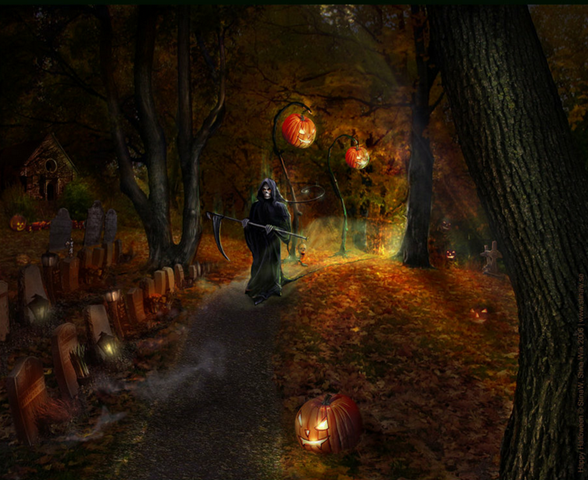 A super-spooky Halloween party advertising poster themed like a horror B-movie.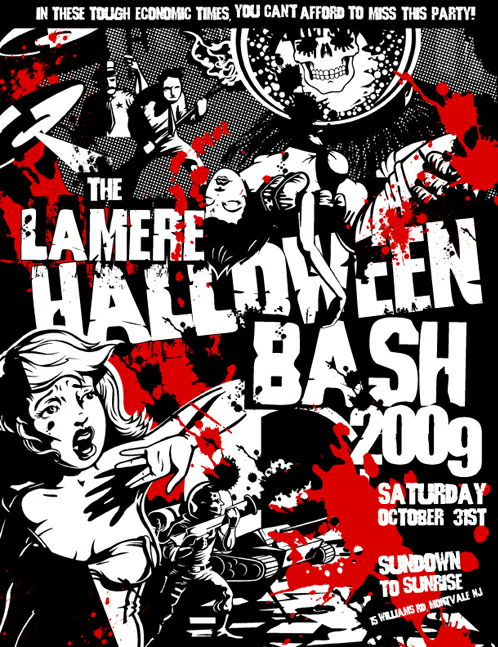 The witch is scary, sure, but what the heck are those little cat-orbs going to do to you when they catch you spying on this wicked concoction?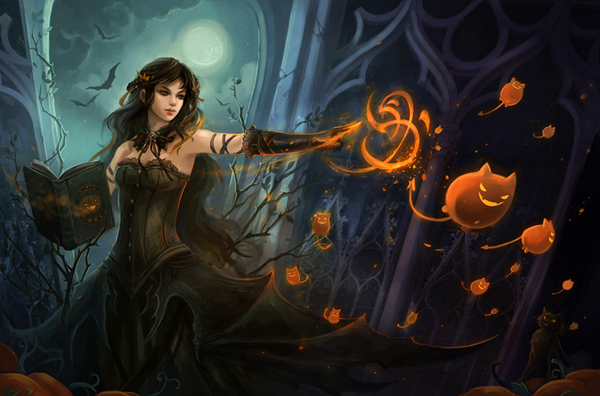 This wicked grin would be an unwelcome sight when walking alone in the dead of night!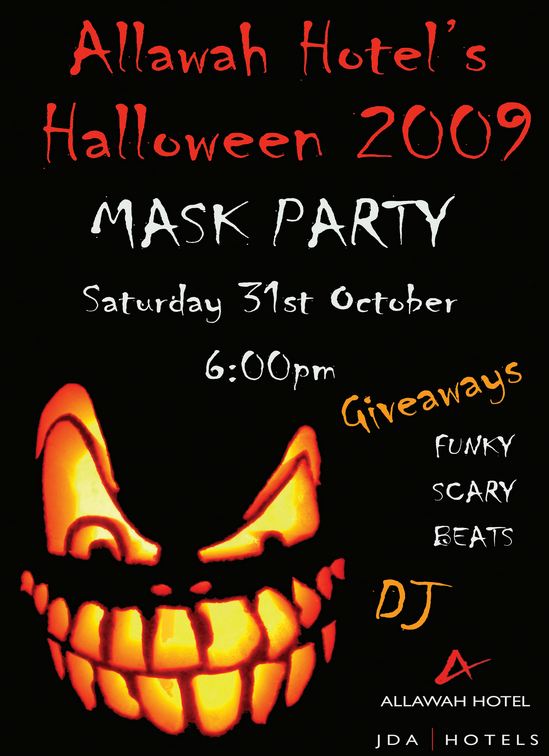 A creepy visitor from beyond the grave requests the pleasure of your company.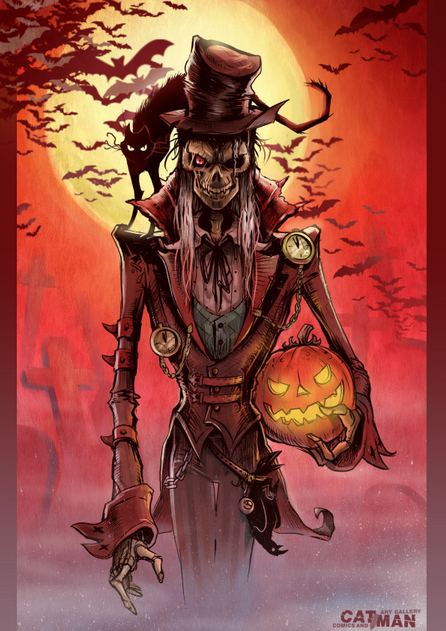 Undoubtedly the coolest candy basket you've ever seen!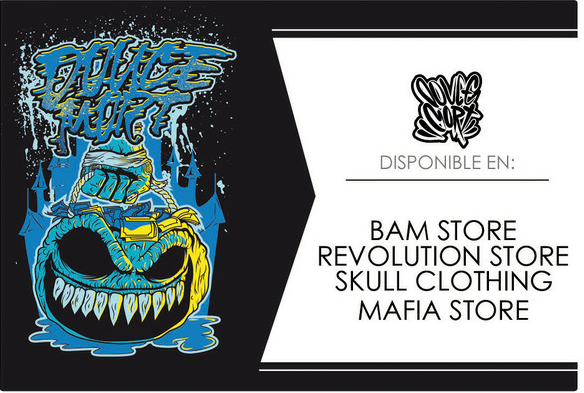 A witchy vixen?  Don't even pretend like you wouldn't be screaming for mommy if you saw this witch flying around Halloween night.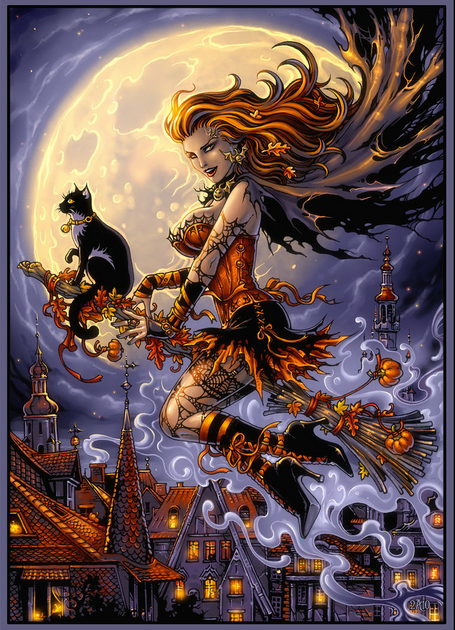 The longer you stare at it, the creepier it gets.