I'm willing to bet you've seen the many roundups of incredible street graffiti, or street art as it is known by the law-abiding of the bunch. Nearly all are amazing feats of artistic ability, and many are stunning examples of how great artists can trick the mind into seeing perspective. Needless to say, these designs are killer – some more killer than others as the following graffiti depictions of accidents, villains and death traps attest.
Safety harness, anyone?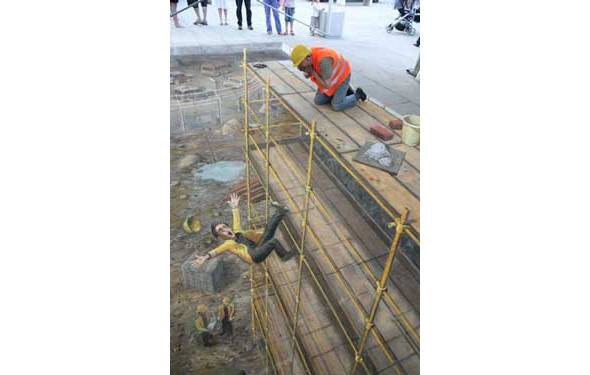 This street art puts perspective on the need for safety harnesses when one is on construction scaffolding. Shark attack!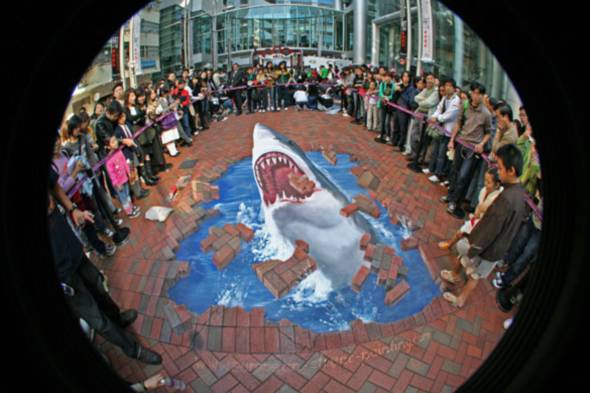 We all know Jaws rules the seas off Amity Island, but who would expect such a behemoth to emerge from a brick walkway? Well, well, well?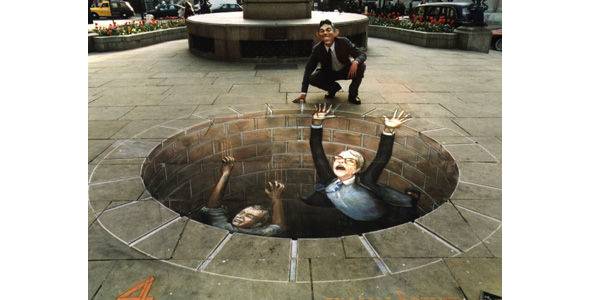 The middle of this commons isn't the best place for a well... unless you're a sadistic psychopathic serial killer. "Put the lotion in the basket!" Demon uprising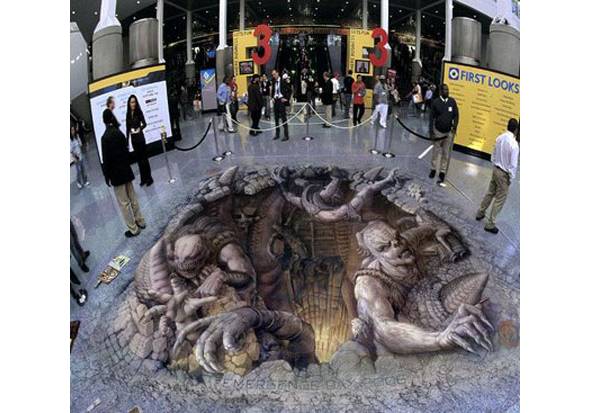 This is either the portal to Hell or the Munsters are having a family reunion ... you decide. Don't be a butt head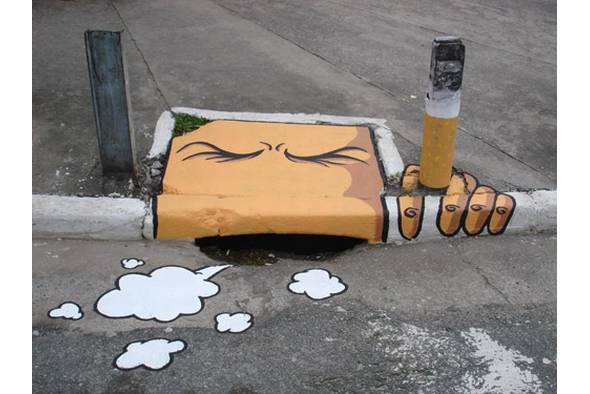 OK, so cigarette smoking might not be the scariest thing on the planet, but it does kill. I included this one because the artwork incorporates its surrounding environment. >Whee!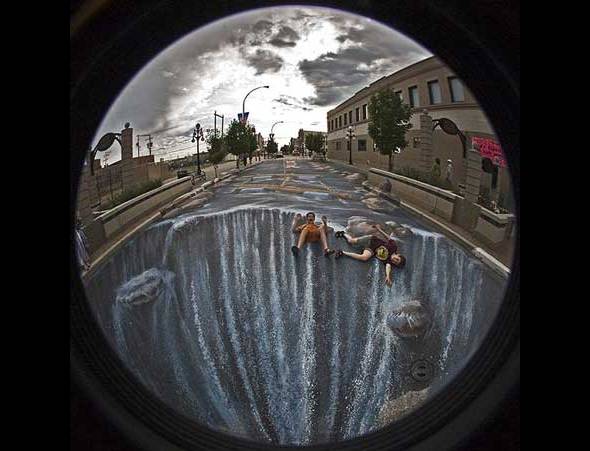 Going down the river never seemed like such a bad idea. I hope the canal streets of Venice aren't laid out like this! Shoo fly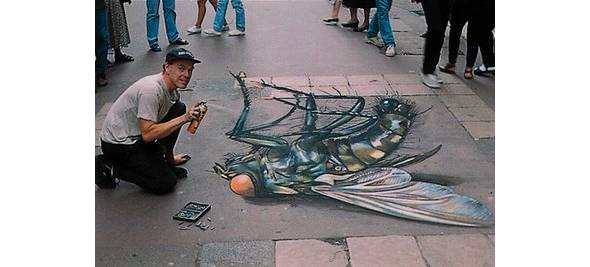 A dead fly is nothing to fear, but 200-pound dead fly is definitely a scare. I always like when artists interact with their street art – I'm not sure if he's painting it or spraying it with insecticide in this photo. Plate tectonics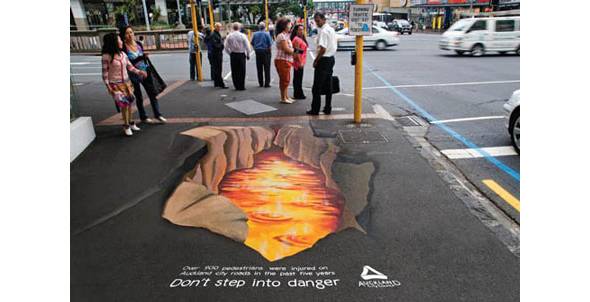 We all learned that the Earth's crust is broken into plates that float on lava. This is what happens when a crack opens downtown. Here's Johnny!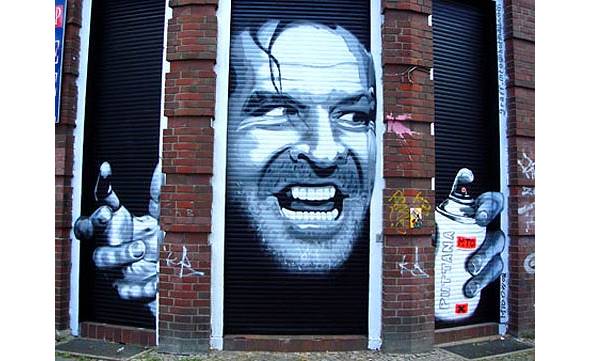 Remember that scene in "The Shining" in which Jack Nicholson's character breaks through the bathroom door? This stunning street art perfectly recreates that movie's most infamous image, albeit with a can of spray paint instead of an ax. Ghostly graffiti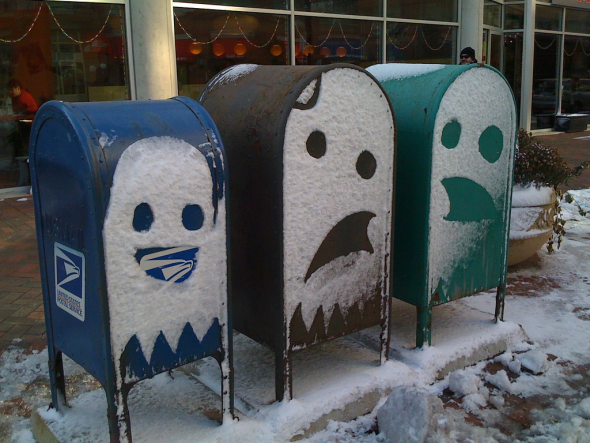 No one said graffiti has to be paint, or even planned. I love it when creativity strikes, such as this example when an unnamed artist crated ghosts from the snow on mailboxes. Anyone up for a game of Pac Man?