Trick or treat is the ultimate childhood experience.  You get to dress up.  You get to go out.  You get tons of free candy.  It's a right of passage, as young Halloween haunts reach the age when they're able to go out with groups of friends.  And if you're a graphic designer, you love trick or treat for all its visual possibilities, showcased in the following 10 super cool trick-or-treat designs.
This design combines the creepiness of an old-time carnival with a twisted clown who is reminiscent of The Joker from "Batman." Scary, but not too scary.
Scott Pollard keeps his trick or treating fun with these mask-wearing bears. It has a kiddie feel with a touch of Halloween edginess.
Is it a robot or a mummy – or both? Either way, this one gets into the spirit of Halloween with a sense of humor. The pumpkin with brains is a subtle yet spooky touch.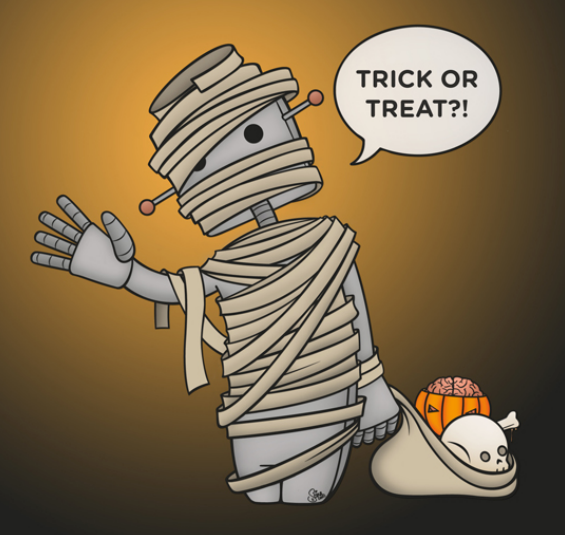 A retro feel pervades this timeless design from CSA. The contrast between the black, white, and orange makes the graphic pop off the page.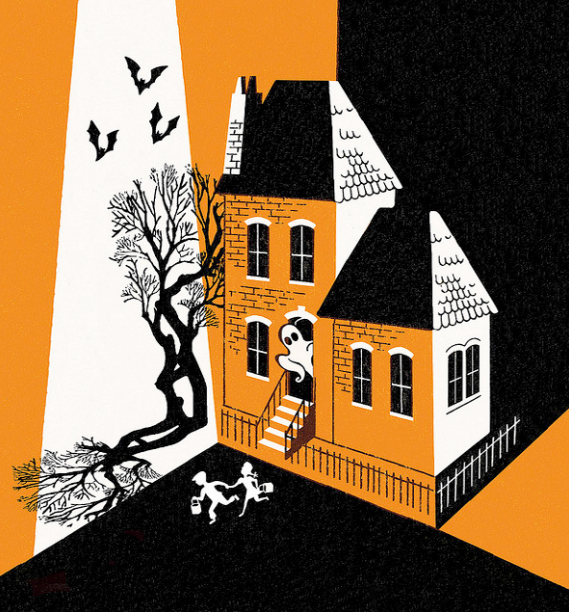 Cool and a little creepy, this mysterious figure makes you wonder exactly what is under the mask. Is it a little kid or a little ghoul? I'm not sure I want to find out.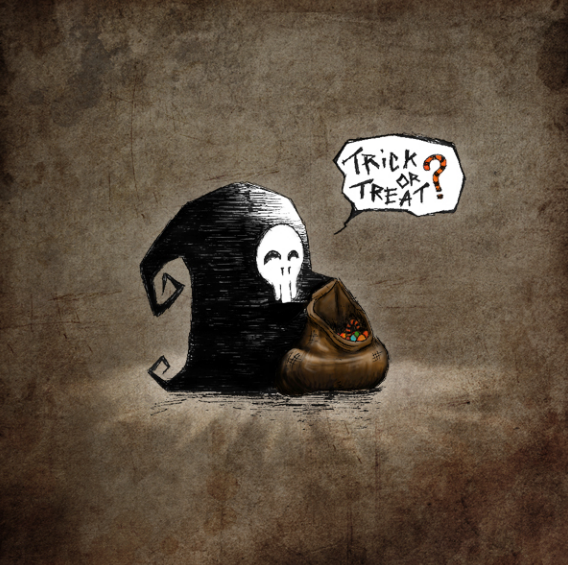 This poster harkens back to the days of boxed Halloween costumes that you would find in a department store. It's retro, crazy and lots of fun!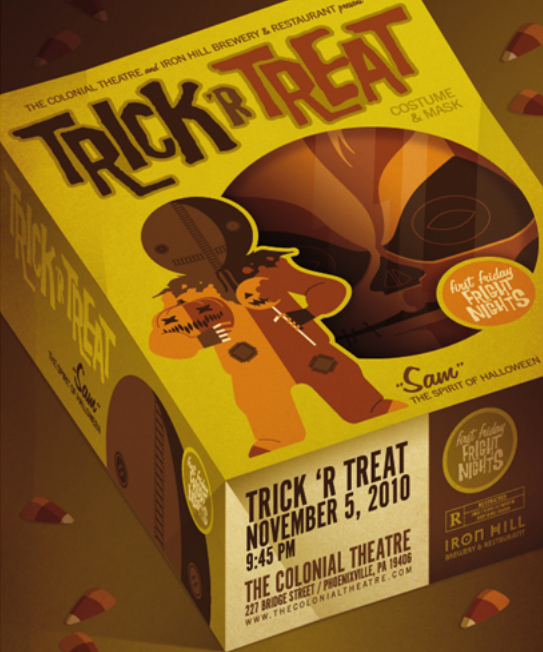 The Headless Horseman is dressed to the nines in this dark-but-humorous design from Ceramic Rose. Holding the pumpkin head is a nice touch!
Who knew Halloween could be too cute for words? The googly eyes and smiles flow well with the happy colors. It's a Halloween trip!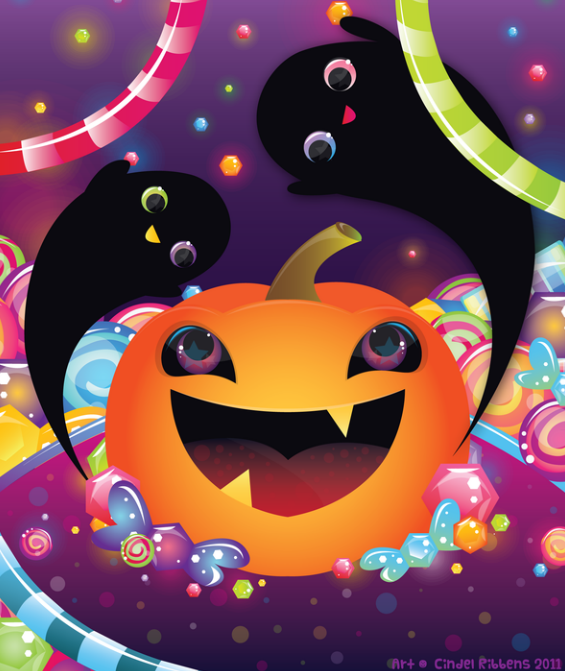 Halloween, all rolled into one image: creepy, weird, fun, scary and even a taste of candy corn.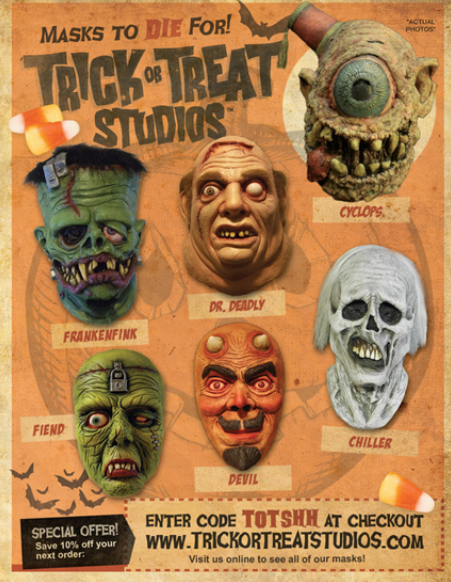 Adam Koon places his futuristic retro spacemen in a classic 1950s black-and-white scene. The hot dog and tree TP are nice touches.