What do you get when you combine the magic of the Christmas season with the deviant artwork of the Halloween holiday? Some seriously wicked-cool Christmas designs! Design your Christmas cards with the following 16 hand-picked Christmas card designs from DeviantART designers based on originality, skill, technique, creepiness and a completely biased "I just like it" criteria. I think you'll agree that these Christmas designs aren't just fascinating and creepy, but also designed by the hands of some very talented artists. Perhaps you can draw on these designs for inspiration for your own greeting cards, postcards, and invitations for like-minded friends this holiday season!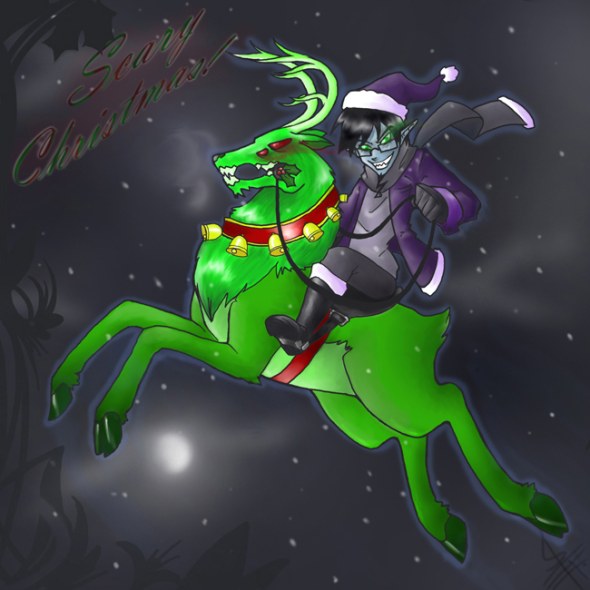 A rampaging Rudolph or some bad eggnog? You decide.
Scary Christmas cards by JollyRotten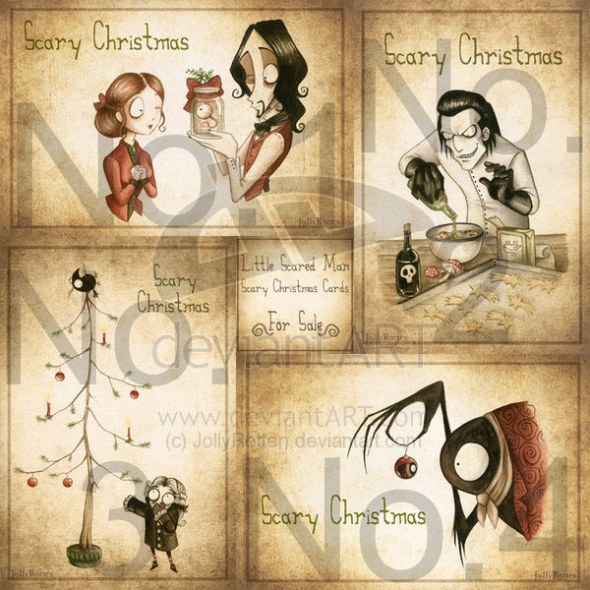 Creepy yet cool, these designs are totally wicked for greeting cards and invitations.
Scary Christmas by thezombified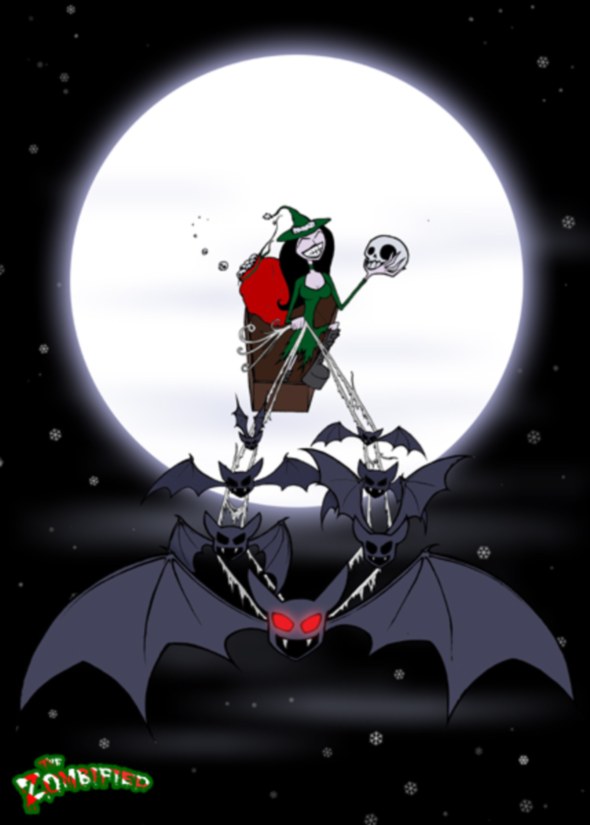 If you ever see Santa ride in to town pulled by eight tiny bats, run, my friend. Run.
We Wish You a Scary Christmas by Terraugh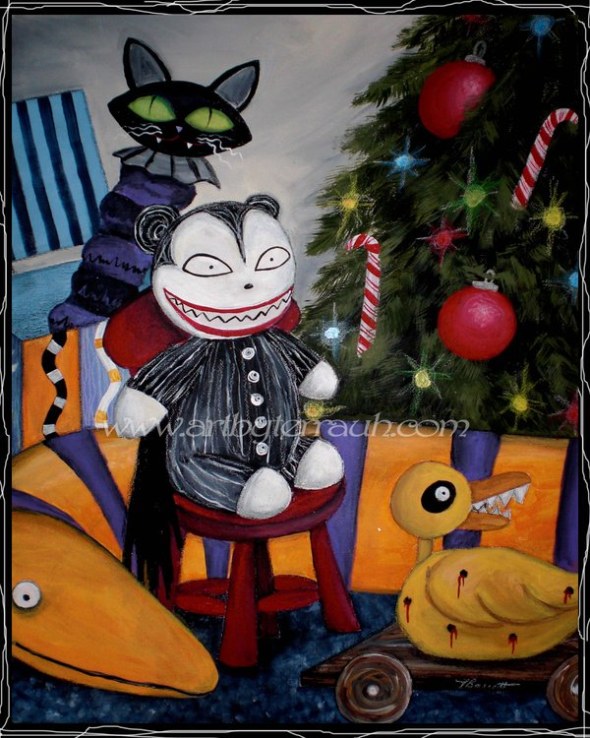 The Christmas joy might be spoiled by Christmas toys that will eat your bones boiled.
Scary Solstice by Kid-Eternity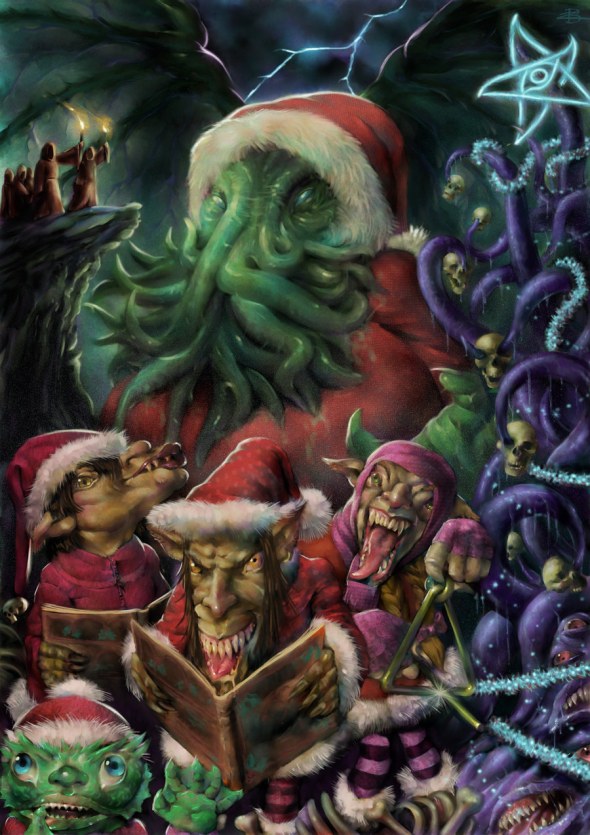 Chtulhu and company don't make the best Christmas guests. Take a look at the "tree."
Nightmare Before Christmas PS3 by Nebuloso69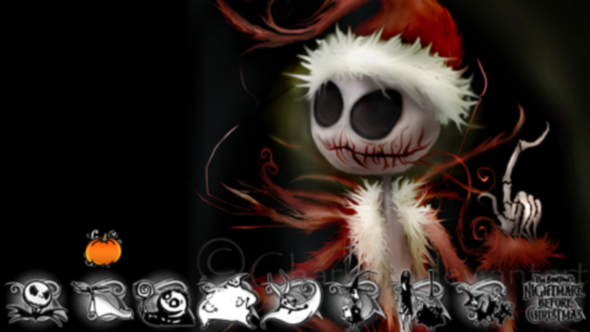 What would a scary Christmas design post be without the mention of Jack Skellington?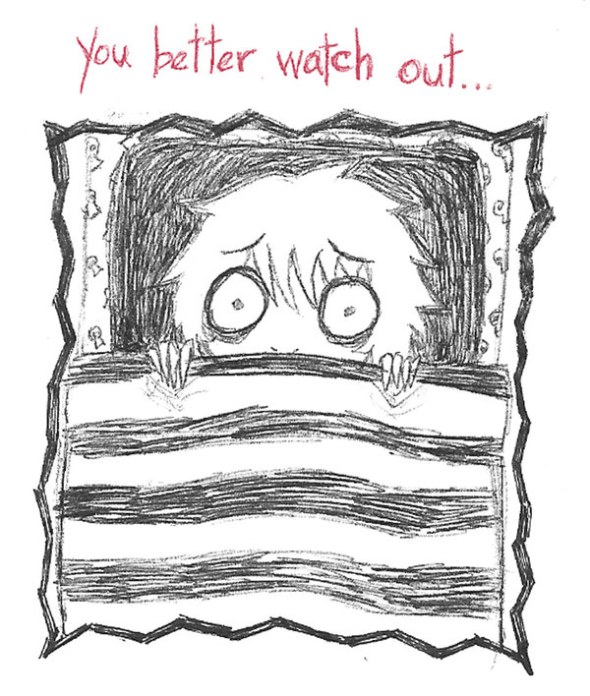 Sometimes the scariest sentiments are those rife with suspense and no clear end.
Merry Scary Christmas by putninsh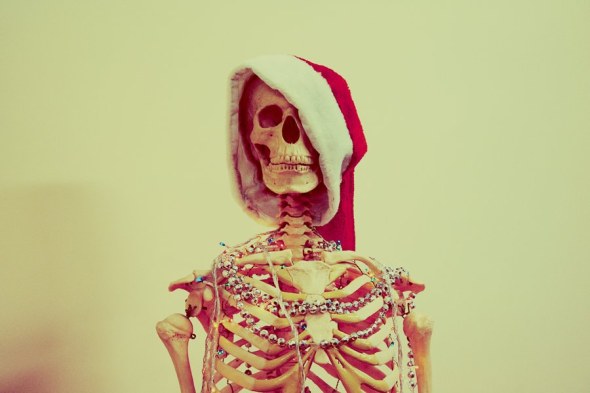 I suppose photography does have its merits when it comes to graphic design. This is a photo from a real biology class.
Scary Christmas by Marticus Productions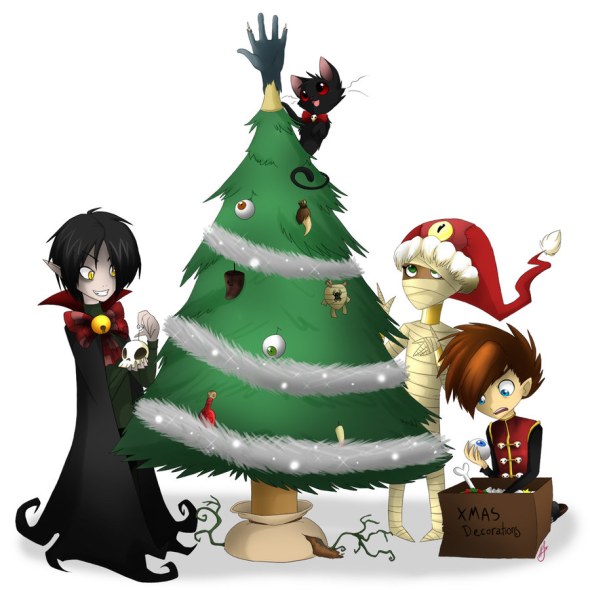 Anime vampires and zombies decorate a Christmas tree. Wonder what they'll eat?
Dark Christmas Ornament by dischordiasnightmare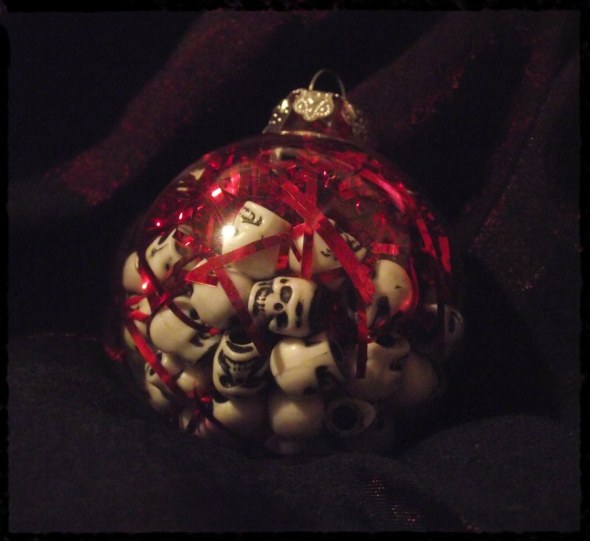 See how your spouse likes it if you hang a few of these on your Christmas tree!
Very Scary Christmas by Jayde Rosalie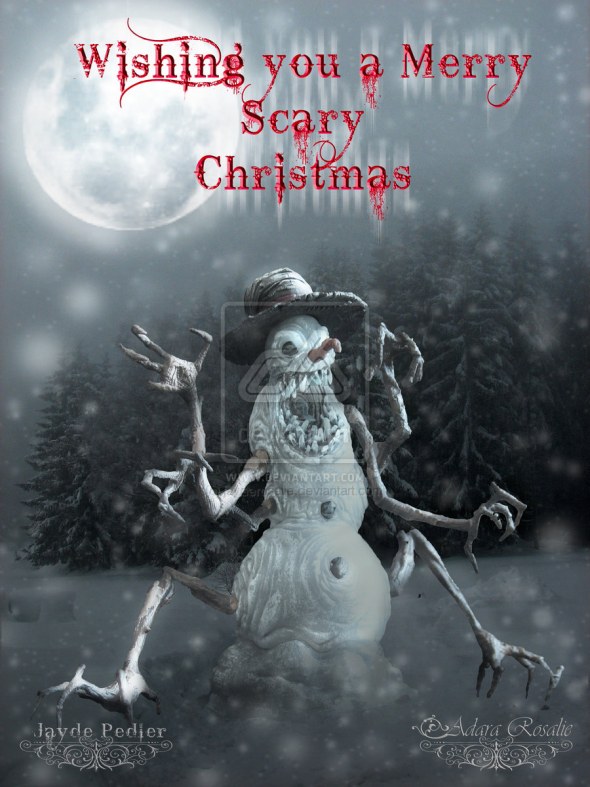 The perfect scary Christmas greeting card for the macabre lover in your life.
That's Not Santa by critical-error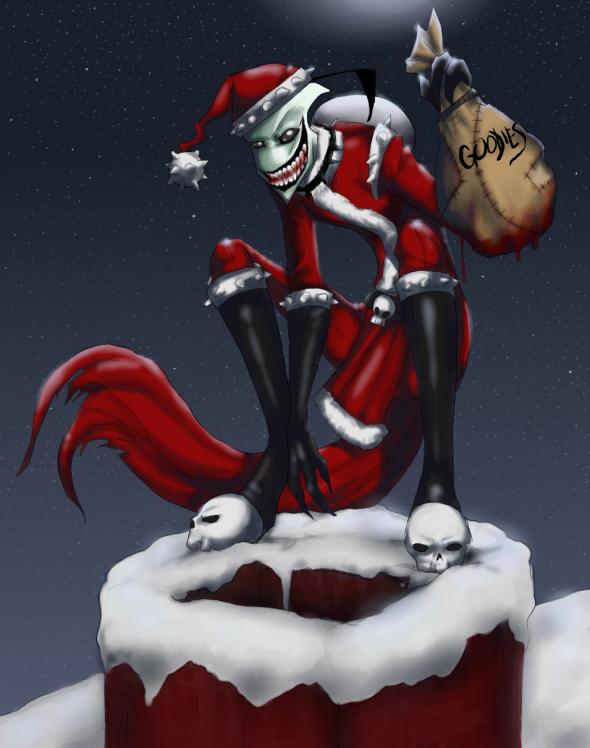 Up on the rooftop, click click click! That thing on the chimney is really sick!
A Very Scary Christmas by tigrin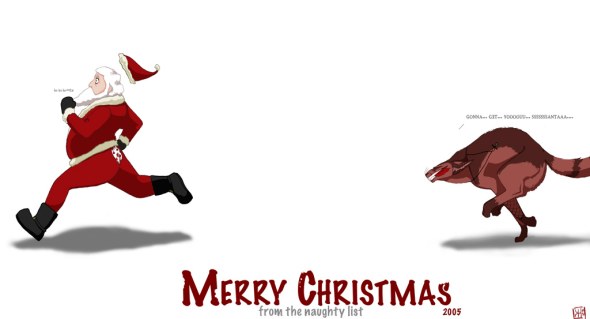 Run, Santa, run!
The Ghost of Christmas Future by bdfire16x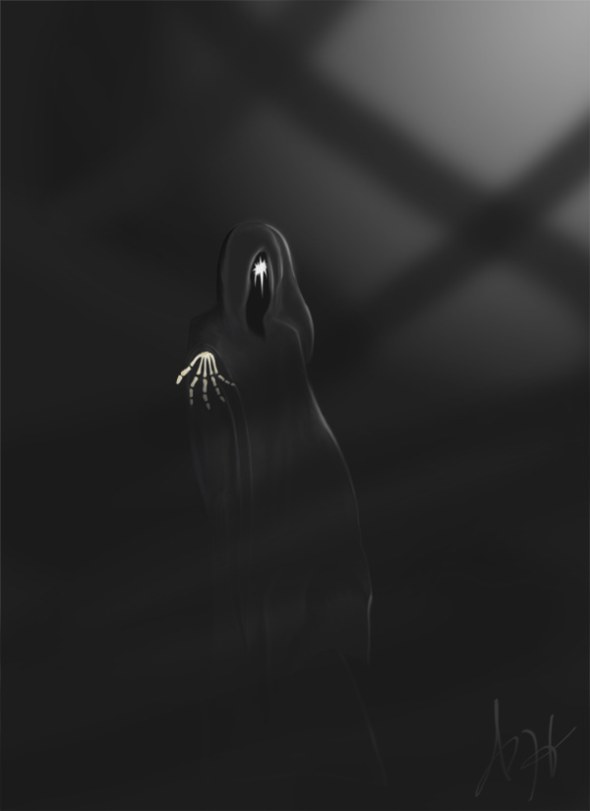 How could I leave out this iconic character from Charles Dickens' immortal tale?
The Future Ghost of Christmas Future by Moragot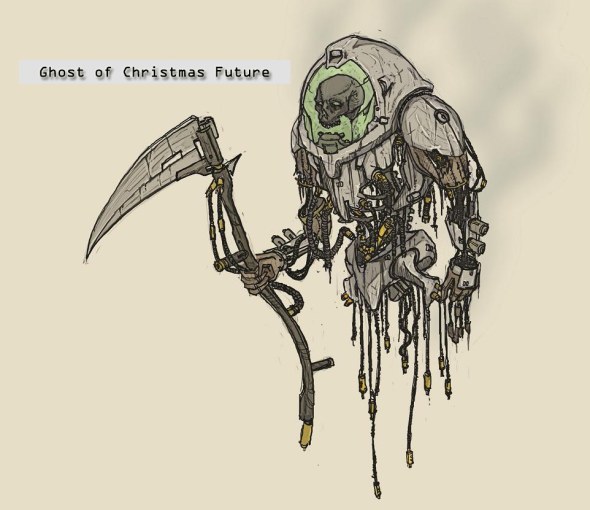 What the Ghost of Christmas Future might look like in, well, the future.