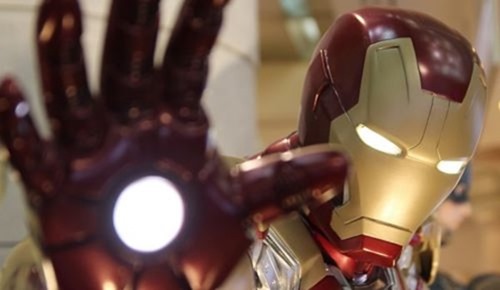 Are you ready to take on the New Year with a strong marketing strategy destined to bolster your sales and put you on the path to blowing last year's figures out of the water? You can start with the following five bold marketing ideas for the New Year!
1. BIG banners
Print ultra-big vinyl banners to place in strategic locations your target audience or the public-at-large is guaranteed to see them. Banner marketing is nothing new, but most settle for smallish banners that almost blend in to the surrounding environment. Instead of a 3-foot by 6-foot banner, print an 8-foot by 30-foot banner – or even a banner up to 100 feet long – to make sure your message stands out. Bonus points if you place it across the street from your nearest competitor!
2. Big, bad business cards
Take a quick glance at your business card. Is there anything about it that inspires you to follow up? If it's like most of the business cards I see, it's little more than a branded contact card. But that's what business cards are for, right? Well, yes, but that's not all they're capable of. With a bit of creativity and a bit of attitude, you can print business cards that can't be ignored – and that fuel targeted follow-ups. Let's say two different insurance brokers hand you their cards. One looks pretty standard – name, company, contact information, logo. The other includes those things, but the main focus is a big, bold statement on one side of the card that reads "I WILL SAVE YOU MONEY, GUARANTEED." Which broker would you call?
3. Stickers, stickers, everywhere!
Sticker printing can be a great way to promote brands, and we've certainly seen a lot of great sticker marketing examples. One way you can get attention for your brand, product, or event is to print sheet stickers en masse and place them everywhere. Make sure you get permission, of course, then place stickers on everything in sight: cover walls, doors, and windows with them. Place them on vehicles, street posts, park benches, and more. Don't settle for one sticker – completely cover an object with 1,000 stickers to make it stand out and get your brand noticed. Be bold, but be sure to avoid crossing the line between "bold" and "nuisance."
4. Wall of flyers
Flyer marketing is perfect for event promotion, but a single flyer buried with fifty other flyers on the same community bulletin board seems such a waste. See if you can "rent" wall space near the checkout lines at local supermarkets, department stores, grocery stores, gas stations, and more, and blanket an entire area of a wall with 100 flyers. Sure, you can print a single large banner; but having 100 identical copies of the same flyer in a grid is sure to warrant a second look.
5. Ultra postcards
This idea is easy to implement, though bold nonetheless. If you're planning a direct-mail postcard marketing campaign, skip the standard postcard paper stock and instead print ultra postcards. Ultra postcards feature three layers of triple-thick paper stock. The middle layer is a colored core that leaves a bold line of color all the way around the outside edges of your postcards. Combined with the thick, heavy paper stock, this bold splash of color sets your postcards apart and practically guarantees your direct-mailers will be read. Ready to make a bold statement this year? Start planning your marketing campaign now!