With Thanksgiving its most popular holiday, the month of November is a great time to think about ways to thank your customers for your ongoing success. It feels good to be appreciated, and when you take the time to thank customers you're building a relationship that not only rewards your customers, but also fosters long-term loyalty. To those ends, the following details 10 amazing ways to give thanks to your customers this November.
1. Thank you cards
Thank you cards make it easy to personalize your expressions of gratitude with custom, even handwritten, notes that give thanks to your best customers. You can print custom thank you cards that feature your own design. Not a designer? Use PsPrint's free thank you card templates and online design tool to make your own with a few clicks of the mouse.
2. Loyalty rewards cards
A loyalty rewards card is a perfect way to give thanks to your customers, proportionate to how often they buy from you. Develop a customer loyalty program that rewards customers with freebies or steep discounts after they've made a set number of purchases. It doesn't hurt that 79 percent of customers look for deals in loyalty rewards programs before making a purchase.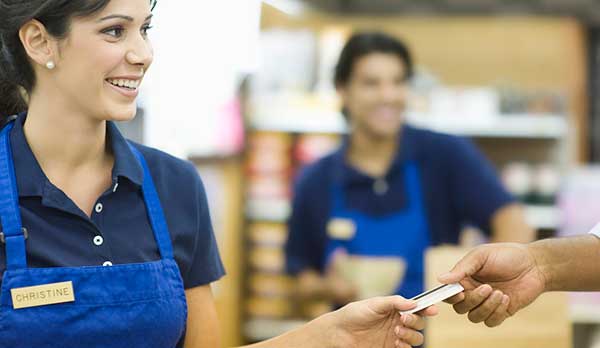 3. Unexpected upgrades
Consider giving your best customers unexpected upgrades, discounts and freebies when they make purchases. Don't publicize the upgrades – you don't want to use them as incentives, which is another marketing strategy. Instead, give the upgrade only to your best customers at checkout. Tell them it's your way of saying "thank you" for their business and loyalty. The unexpected perk will seem more personal and authentic, and will lead to continued customer loyalty.
4. Personalize their experience
The more you can personalize the customer experience, the better; in fact, 21 percent of shoppers are more likely to return when you do and 17 percent are more loyal. Take the time to pick up the phone and personally call customers to thank them. Or, send handwritten letters on company letterhead to your best customers to personally share your gratitude.
5. Host a customer appreciation event
Live concerts, family festivals, and even free cookouts are great ways to thank your loyal customers. Print invitation cards to invite customers to your event, and promote it with in-store flyers and posters as well as outdoor banners. Seek ways to spotlight customers at your event to make your appreciation genuine.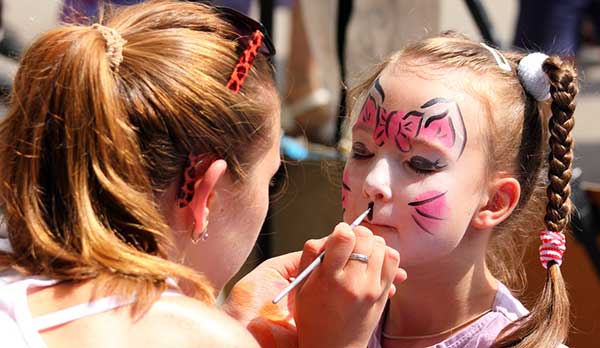 6. Educate your customers
Your business might give customers the tools they need to do their jobs better or the products they need to pursue their passions, but you can go beyond that by creating educational opportunities that help them enhance their skills, advance their careers, and enjoy their hobbies even more. A company that sells inbound marketing software, for example, might offer free inbound marketing classes; while a pet shop that specializes in saltwater aquariums might offer a free class on how to properly set up and care for saltwater species.
7. Newsletter spotlights
If your company prints newsletters to send to your customers, one great way to thank them is to spotlight individual customers in each issue. Create a page that individually thanks a few customers each edition; and include their photos as well as a personal story about your experience with them and why you're thanking them.
8. Promote their businesses
If you're a B2B company, one great way to win customers over and simultaneously express your gratitude is to continually promote their businesses. Making business referrals and connections helps you foster long-term relationships, and there's perhaps no better way to thank a business customer than to send business their way.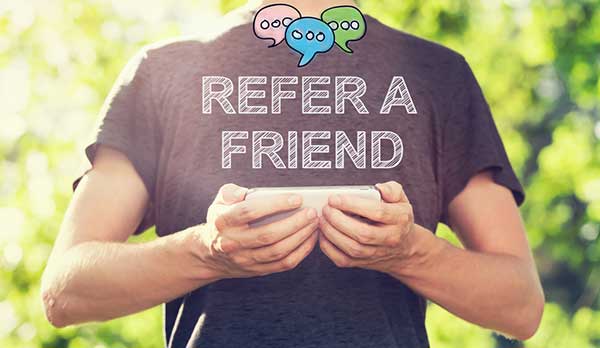 9. Reward brand ambassadors
Even if you don't have a formal brand ambassador program, you should take time to identify customers who continually sing your praises with positive reviews, word-of-mouth referrals and social media posts. Reach out to those customers to thank them for their support, and offer a freebie or other reward to thank them for their efforts.
10. Ask customers for help
Giving customers influence in the future of your company, products, and services is a great way to foster long-term loyalty. Even though you're asking for their help, it's a powerful way to thank them for their business because you're showing them you truly care about what they want and how you can help them get it. Consider this: 44 percent of customers are loyal to companies that ask them for help in creating products and services.
Ready to boost Thanksgiving business by giving thanks to your customers? Do it in style with premium printing at discount prices.