One great way to boost business during the summer months is to take your marketing to the great outdoors. The following lists 10 attention-getting outdoor summer marketing tools you can use to get noticed along with ideas for maximizing your return on investment from each.
1. Window clings
Window clings are perfect for retail shops that enjoy a lot of foot traffic. Large, colorful window clings can be positioned where they'll be seen by passers-by and promote impulse purchases. They can also be reused and repositioned as-needed.
Tip: Print window clings promoting time-limited or weekend-only specials to motivate impulse buys.
2. Banners
Outdoor banners are excellent marketing tools for reaching a large number of people with minimal investment. Strategically place your banners where they'll get the greatest exposure: near intersections, shopping mall entrances, along busy roads, and outside your storefront. Banners are also great for advertising at outdoor events such as concerts and sporting competitions.
Tip: Print large banners that can be easily read from a distance to promote your most exclusive sales.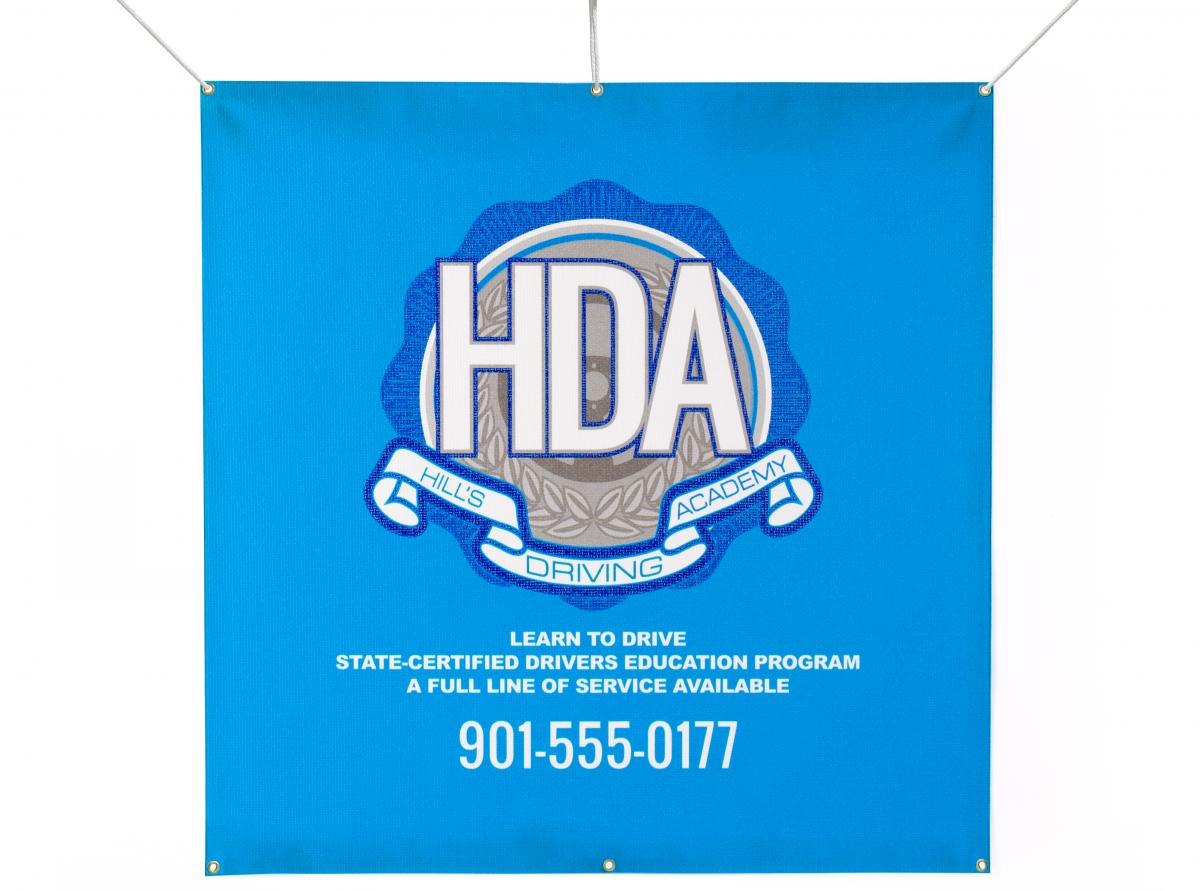 3. Flyers
Flyers are extraordinarily versatile: they can be distributed face-to-face, stacked on countertops, and placed on just about any surface to extend your marketing reach. They're cheap to print, so you can blanket a large targeted area.
Tip: Employ a "street team" to hand flyers with "today-only" specials to people within walking distance of your store, restaurant, or club.
4. Posters
Like flyers, posters can help you get the word out just about anywhere in a targeted area. They're larger than flyers and can command greater attention when placed on bulletin boards, doors, walls, windows, and anywhere else your audience will notice them.
Tip: Print short-run posters to minimize your investment and take advantage of strategic placement.
5. Car door magnets
Market your products or services everywhere you go with car door magnets. They're much cheaper than vehicle wraps and definitely less permanent, yet they're capable of getting your business exposure on-the-go.
Tip: Print extra car door magnets to outfit your entire fleet, and ask friends, relatives, and employees to place them on their vehicles to help market your company.

6. Stickers
Stickers are the most versatile marketing tools. They can be placed anywhere (and everywhere) your audience is likely to see them. From vehicle bumpers to restroom mirrors, you can print stickers that get you noticed this summer.
Tip: Get creative with your sticker printing; for example, a pet food store might print stickers in the shape of paw prints to lead customers to a special dog food display.
7. Yard signs
Yard signs aren't just for politicians. In fact, they're perfect for both local marketing and broader marketing for web-based businesses. Identify high-traffic areas to place yard signs, then distribute them throughout your local area or in strategic areas nationwide. Yard signs are also perfect for service-based home improvement businesses: remodelers, contractors, landscapers, lawn mowers, and more.
Tip: Ask friends, family members, and employees who live along busy roadways and intersections if you can place yard signs on their lawns. If you operate a service-based home improvement business, leave a yard sign in the yard of every property you work on.
8. Door hangers
Perhaps even more powerful than postcards, door hangers can be more cost-effective to distribute. Define targeted neighborhoods and place door hangers on every door. Each recipient will have to physically handle your advertisement, vastly increasing the chance it will be read or responded to.
Tip: Recruit employees and friends to help you distribute door hangers to targeted neighborhoods. Host a small barbecue afterwards to thank them for their efforts – it's a lot of fun and still cheaper than paid distribution.

9. Wall graphics
Look for large walls that would be perfect for increasing brand exposure. Many buildings have such space and are often positioned in prime areas: near busy roads, intersections, and shopping districts.
Tip: Work out deals with building owners to place your adhesive wall graphics in prominent locations. Those who have never sold space for advertising will often agree to fair, favorable terms.
10. Table tents
Table tents might not be considered outdoor marketing tools, but when you consider the growing number of outdoor bistros, pubs, and restaurant patios table tents can prove to be powerful marketing tools. Place them at venues frequented by your target audience to increase brand awareness and promote your special offers.
Tip: Offer to print your message on one side and the venue's on the other in return for free table distribution at target locations.
If you're ready to boost sales with outdoor marketing this summer, maximize your return on investment with discount printing on premium marketing tools.